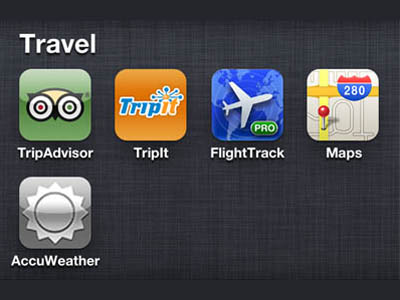 With the advent of various jaw-dropping technologies in mobile communications, it won't be surprising if one day in the future, phones might just rule our lives. For one thing, there's an app for almost everything we do and need.
For another thing, it seems that phone companies never seem to run out of mobile phone innovations to introduce year after year. Most of all, we've become too dependent on our mobile phones that most of us can't imagine how we're going to function without them. Case in point:
Travel Apps Just Make Things Easier
Admit it, you have either Expedia or Agoda or both in your phone, and you resort to it whenever you think of traveling locally or abroad. And who could complain? You can literally take care of all your travel needs using just your phone, and even get big discounts while at it.
But just imagine the future, phones paying for virtually everything, serve as proof of identification, billing, and more. There might come a time in a few years that you won't even need to pack anything at all when you travel; just bring your phone with you and use a Wardrobe Swap app or something to access someone else's closet or something.
Shopping Online Results in Less Guilt
Online shopping is something that doesn't make you feel like you're actually spending anything. After all, you just click a few buttons and several days later, awesome stuff get delivered right to your doorstep. From food, to clothes, to gadgets, and everything in between, all you need is your phone. And this is the future, phones governing everything we do in our lives. It might be a major advantage now, but what will it say about us in the next few decades?