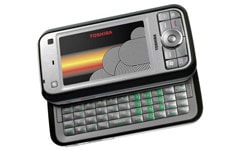 Toshiba is a multinational electronics company that was founded in Tokyo, Japan. Available all over the world, Toshiba is known for its high-powered but reasonably-priced laptops and desktop computers. However, due to the need of most people to have a compact gadget that has the functionality of a laptop, Toshiba also ventured into manufacturing tablets and even smart phones.
While the Toshiba phone models list is relatively short, the brand was still able to introduce some pretty decent and fairly competitive models in the last five years.
But no matter how good their smart phones were, Toshiba decided to focus on manufacturing tablets instead, staying closer to compact electronics that is heavy on functionality.
With the Toshiba phone models list getting slimmer and slimmer year on year, the list of Toshiba's high-end and affordable tablets are piling up, with the latest offering introduced in September 2013. The Toshiba Encore is an 8-inch tablet with an 8 MP back camera, 2 MP front camera, and runs on Windows 8.1 operating system.
With an internal storage of 32 GB and expandable slot that could fit microSD, microSDHC, and microSDXC, the Toshiba Encore is flexible and offers a lot of possibilities for the user.
Some users may be a little disappointed that the Toshiba phone models list isn't as comprehensive as those of other brands, but the company sufficiently makes up for it by introducing amazing tablets that are packed with features but are more affordable than some of more mainstream bands today.