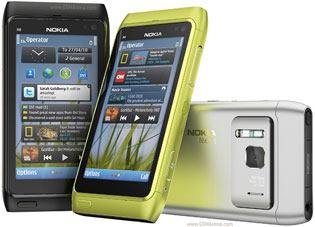 Why Buy the Nokia N8?
Has a limited budget but itching to get a smart phone this Christmas? Contrary to popular belief, not all smart phones are outrageously expensive that the only way you can afford to buy one is if you saved money for an entire year.
As a matter of fact, Nokia still has several features-packed mobile phones to choose from which will fit your budget, once of which is the Nokia N8.
When Nokia N8 was introduced in 2010, it created a well-deserved buzz in the market. Here came out an edgy-looking mobile phone that came in different yummy colors, was affordable at $330 and was packed with features that merely owning it already made you look cooler.
Apart from an amazing 12.1 MP camera and an HD camcorder, the Nokia N8 also boasted of 16 GB built-in storage that is expandable up to 32 GB. If you love documenting your travels with your friends, you are going to have so much fun using the Nokia N8.
Apart from the amazing camera resolution, the Nokia N8 also comes with a music player that gives you superb surround sound with your headphones on. Plus, enjoy Wi-Fi and data browsing using the phones built-in Facebook and Twitter apps so you could easily share your photos, music and videos whenever and wherever you like.
And if these aren't enough reasons for you to buy the Nokia N8, the price is also a major magnet. Because it's relatively an older model, it's so much more affordable than its more popular counterparts at about $300,
but that shouldn't discourage you. Nokia is known for producing durable phones whose quality you can depend on for years. So if you want to own a cool phone but you don't want to burn a hole in your pocket, the Nokia N8 is an absolute steal.