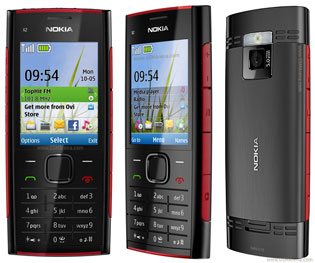 Nokia X2 Features and Comparison
Introduced in 2010, the Nokia X2 continues to be a preference by many people as a backup phone or even a primary phone. While the phone's rather slow internet browsing may not be its main selling point, the Nokia X2 still has some pretty impressive features, starting with its 5 MP camera and its price tag of only $270.
For a bar phone without a Wi-Fi connectivity, the Nokia X2 still manages to be functional and durable. Some of the most excellent Nokia X2 features include its built-in OVI and Flickr, plus a reliable Opera Mini browser.
The phone's battery life is also impressive, with talk time lasting up to 13.5 hours and a standby time of up to 619 hours or almost a month. That's pretty impressive for a phone nowadays, so if you're looking for a phone you can use for simple calls, texts, and browsing, the Nokia X2 is a great choice because it will last for weeks without needing to be plugged in to a charger.
Another attractive feature of the Nokia X2 is the expandable memory of up to 16 GB. It's actually a pretty good element considering that the X2 is only a bar phone. It opens up a lot more possibilities and lets you store music and photos efficiently.
Another good thing about the Nokia X2 compared to smart phones is that it is durable. It is one trait that all Nokia phones share, and you can be confident that it will not give up on you after merely a year.
So if you want a phone that's dependable, affordable and practical, the Nokia X2 is definitely a good choice.