Do you know of any smartphone manufacturers from France? You may just be surprised on how excellent mobile devices are from this country, particularly from this certain brand! The Archos Phone, one of the most popular smart devices from the said country, may just be your next favorite smartphone that you'd want to own!

Who Makes Archos Phones?
At a global scale, and doing a check on a full list of phone manufacturers, Archos may not be that well-know. Perhaps, we can blame it on Chinese models or that the brand is mainly focused on France, but we sure do wish that more people get to access products from this amazing brand!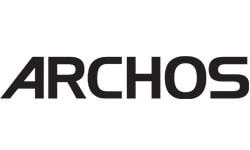 Established as early as 1988, Archos is an electronics company based on France that mainly focuses on smart and mobile devices. Taking prestige on its portable media players and data storage products, Archos is actually a renowned and reliable company in its home country known for its efficient and customer-centric devices.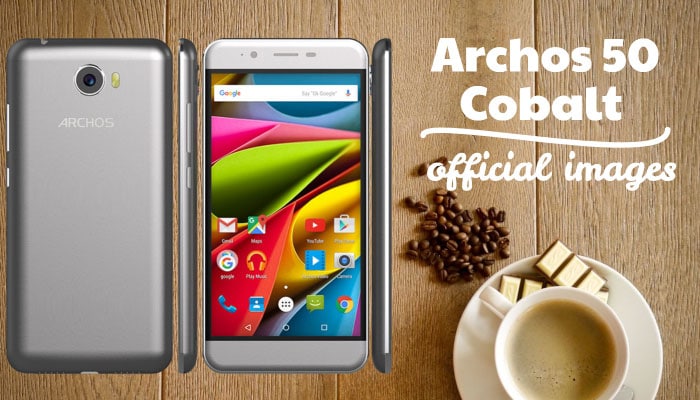 In fact, it was only recently (just last 2013) that Archos decided to produce its own line of smartphones. Taking its expertise and know-how on creating dependable devices (which, for its Greek namesake meaning as "master"), Archos' smartphone products are not only reliable, but cost-efficient and beautiful as well!
We might as well also include that the company takes it evolving line of slogans ("Think Smaller", " On The Go", and "Entertainment Your Way") as a great representation of its growth and commitment in providing only the best for its market.
After all, with its constant releases of awesome smartphones, it does come as no surprise that Archos can very well be a great global brand to look forward to – and we do hope you get to enjoy their products after reading this writeup!
Archos Phone Details
As mentioned above, Archos incorporated its key learning from producing its other line of products (such as reliability and affordability) into its smartphone line of releases. As such, only the best can be expected, on matter the model or variant released from this French company!
But in a nutshell, the current Archos phone releases have these similar features:
Fast Processor Speeds
Fast 4G Connectivity Speeds
Compact and Functional Design
Simple and Customer-Centric Approach
Simply, Archos aims to create beautiful smartphone devices without complicating one's life. Perhaps this is the master touch that other mobile phone manufacturers tend to forget. Jam-packing a device with tons of features isn't that way at all. After all, a smartphone with efficient essentials does trump one that has features that one may never use at all!
To further give you an idea on what to expect from Archos Phones, here are some key technical aspects that you may want to know.
Archos Phone Dual Sim Capability
Archos smartphones are capable of dual sim use. This offers a convenient take on managing data and the like.
Archos Phone Battery Details
Battery life is important. This is why Archos integrated its long-lasting battery tech found on its other devices into its smartphone products. Fast-charging technology has also been integrated on Archos smartphones, granting owners some much-needed peace of mind that their phone is up and ready to go at all times!
Additionally, for safety and quality control, most (if not all) Archos phones have built-in batteries. For convenience and product assurance, owners can simply contact or visit Archos service centers to have batteries replaced.
Archos Mobile Online Perks
Citing one of its slogans of providing entertainment, Archos smartphone devices assure of online entertainment. Seamless for video streams and even mobile gaming, with the additional benefit of having clear and powerful cameras, this is a phone perfect for contemporary mobile entertainment!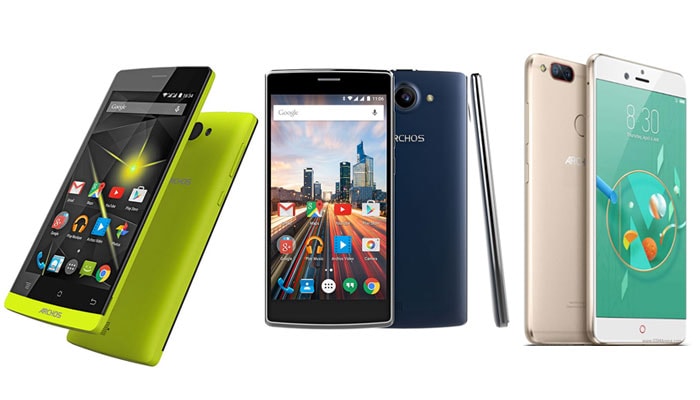 Image source: gsmarena.com
Archos Mobile Phone Manual
With a customer-first approach, each Archos phone product comes with a manual. Additionally, reaching their customer service is not only easy, but convenient as well. Online help is but a chat a way, with expert and friendly assistance always ready to help out Archos smartphone owners.
Some Archos Smartphone Releases to Check Out
Of course, we would also want to take the opportunity to share some Archos smartphone devices that we think are definitely standouts in the mobile market.
---
ARCHOS Diamond Omega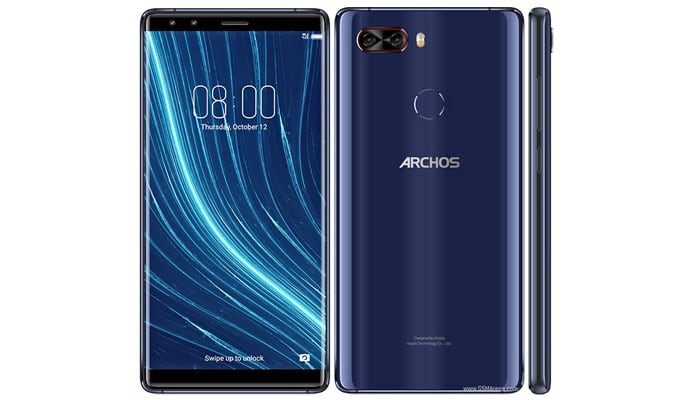 Image Source: gsmarena.com
Beauty is best exemplified in this Archos phone. Fast connectivity is assured with the Diamond Omega's octa-core processor, and clear and crisp images can be seen on the 5.73-inch IPS FHD borderless screen (2040 x 1080). Additionally, beautiful memories are safely captured with the Diamond Omega, with this phone's 4 cameras!
More About ARCHOS Diamond Omega on GSMarena
---
ARCHOS Core S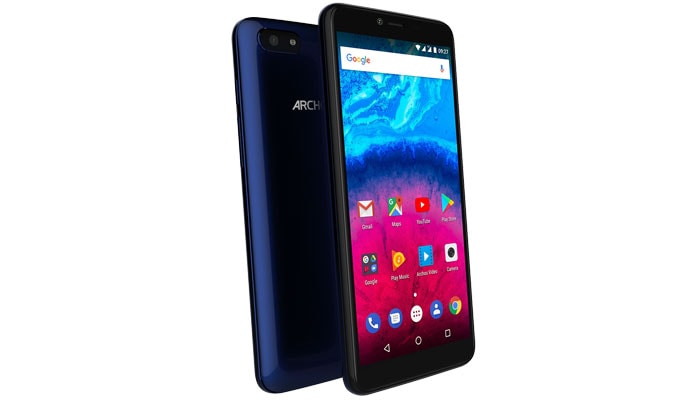 Image Source: archos.com
Movie junkies are in for a treat and online show streams are best viewed on this Archos phone! The Archos Core S' unique 18/9 format gives users a bigger screen to view, without being a massive bulk of a device to carry! Also, with the renowned Archos processor speed, entertainment is raised a bar higher on this phone without losing out due to pesky lag and the like!
---
ARCHOS Junior Phone

Image Source: archos.com
Woah – a smartphone catered to children? And this isn't even a toy – the Archos Junior Phone even has the right set of tools to be a leading and reliable phone in the market! Knowing how fast-paced and innovative the world is today, Archos has created a phone for parents to be in the loop with their children.
And with safety and parental controls built-in the device, parents are assured that their kids are kept safe from all sorts of online harm. And also, knowing how children tend to switch interests, Archos has also included three different cases for each Junior Phone – a subtle yet thoughtful addition!
Doing it Right with Archos
Archos truly is a smartphone company that has the right set of tools, knowledge, and experience to create some wonderful mobile devices. We do hope that more people (not only those from France) get to know more about this amazing company and their products.
And if you do own a Archos phone, do reach out to us and let us know of your experience! We'd like to hear from you (and hopefully, share your thoughts here on our site).
Here is the Complete List of All Archos Phone Models:
| | |
| --- | --- |
| Archos 50c Oxygen | Archos 53 Platinum |
| Archos 50b Cobalt | Archos 64 Xenon |
| Archos Diamond Plus | Archos 50d Helium 4G |
| Archos 45 Titanium | Archos 40 Cesium |
| Archos Diamond S | Archos Diamond Alpha + |
| Archos 55 Graphite | Archos 50 Cobalt |
| Archos 45c Platinum | Archos 50b Platinum |
| Archos 40 Titanium | Archos 50 Titanium |
| Archos 50b Helium 4G | Archos Diamond Tab |
| Archos 53 Titanium | Archos 45 Platinum |
| Archos 50 Platinum | Archos 50 Helium 4G |
| Archos 55 Cobalt Plus | Archos 80 Helium 4G |
| Archos 40b Titanium | Archos Diamond 2 Plus |
| Archos 40c Titanium | Archos Diamond Gamma |
| Archos Diamond Omega | Archos Saphir 50X |
| Archos 45 Helium 4G | Archos 55b Cobalt |
| Archos Sense 55s | Archos 50 Saphir |
| Archos Sense 50x | Archos 50 Diamond |
| Archos Diamond Alpha | Archos 50 Oxygen |
| Archos 50 Graphite | |
Photos of Archos different types of phones
Image source: gsmarena.com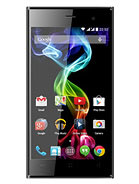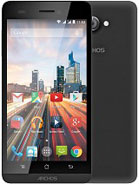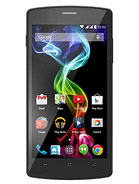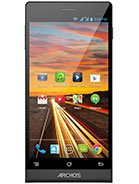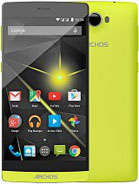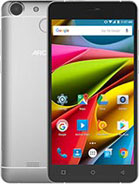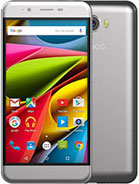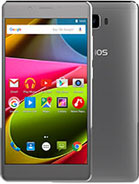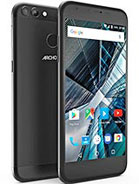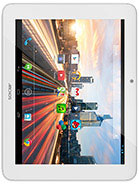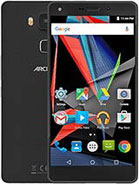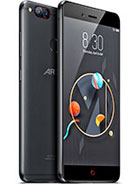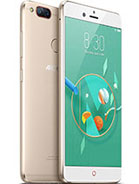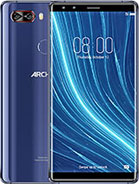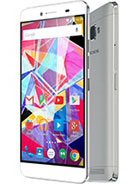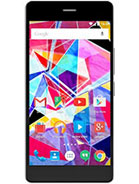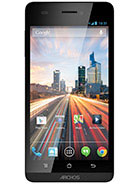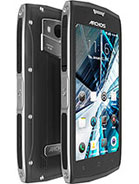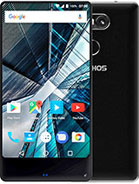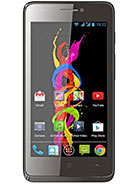 Other Archos Phone Resources: