When people usually hear Huawei, they think telecommunications carrier that is known worldwide. But what many people might not realize is that Huawei has already crossed into producing and distributing mobile phones all around the world as well. With the latest list of Huawei phone models, users have many options to check out before picking the smart phone that fits their lifestyle and budget.

Related Other Chinese Smartphone Company Lenovo
Released in November 2013 and currently a strong contender in the Huawei phone models list is the Ascend G740. With an internal memory of 8 GB and an expandable slot up to 32 GB, you can have a lot of fun with the phone.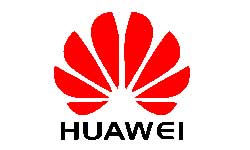 And with the dual-core CPU, you don't have to worry about it slowing down because of too many apps. It is already 4G-enabled and has an 8 MP primary camera and a 1 MP secondary camera, both of which work great for photography enthusiasts.
Another popular model in the Huawei list of phones is the Ascend W2, released also in November 2013. It's interesting that Huawei ventured into manufacturing both Android phones and Windows phones, the Ascend being one of the latter.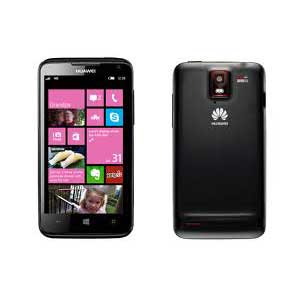 Image source: gsmarena.com
With only slightly less powerful specs compared to the Ascend G740, the Ascend W2 is still quite attractive, with its dual-core 1.4 Mghz, Snapdragon 400 chipset, and internal memory of 8 GB. On the other hand, the downside is that it doesn't have an expandable memory and the camera is only 5 MP with no secondary one.
Bottom line is that between the G740 and the W2 though, users get an idea about the range of the Huawei phone models list.
Here is the complete list of all Huawei phone models:
HUAWEI P40 Pro+

Image Source: gsmarena.com
Get the cutting=edge camera you deserve while being on top of the game when it comes to smartphone tech with the HUAWEI P40 Pro+. Made to stand out inside and out, this is one impressive phone that'll make a difference for all sorts of scenarios.
The HUAWEI P40 Pro+ biggest asset may be its Ultra Vision Leica Penta camera – uniquely and seamlessly blending in with the excellent Kirin 990 5G chipset of this phone! Designed to flow and be as graceful as water, while holding the power of a torrent, this is one stylish and powerful smartphone to own! Get one today!
More About HUAWEI P40 Pro+ on gsmarena.com
HUAWEI P50

Image Source: gsmarena.com
A legend indeed, the HUAWEI P50 is an excellent model that showcases the greatness of what the HUAWEI brand has to offer. Built to impress, the minimalist shell of this phone is also tough, with it certified to efficiently resist dust and water away.
The HUAWEI P50 also incorporates an excellent and powerful dual-matrix camera, able to capture clear and crisp images at will. It's simple in design, yet highly efficient! More importantly, the HUAWEI P50 is meant to perform in superior manner – the 5 nm chipset within this device can run several apps without losing a beat in performance.
Also, audio is impressive, with the all-round speaker tech creating an outstanding and immersive audio experience like no other.
More About HUAWEI P50 on gsmarena.com
HUAWEI Mate 20 X (5G)

Image Source: gsmarena.com
Harnessing the maximum potential of what 5G has to offer can only be done with a phone that truly understands this tech. And the HUAWEI Mate 20 X (5G) is one fine model, built to truly connect towards this ideal mobile wave!
Enhanced with the Kirin 950 chipset, this smartphone is one fast and strong device! Of course, the lightning-fast speed of this phone is best shown in its screen, with the big OLED screen creating a clear landscape, perfect for both work and play purposes.
Not only is the HUAWEI Mate 20 X (5G) fast – this phone is built to last long, with the impressive 4200 mAh battery it houses. Not to mention, the SuperCharge tech created by Huawei makes sure that you'll have this phone juiced up in no time at all!
More About HUAWEI Mate 20 X (5G) on gsmarena.com
HUAWEI Mate 30 Pro 5G

Image Source: gsmarena.com
Smartphone visual media just got a whole lot better with the HUAWEI Mate 30 Pro 5G. Catered to display and capture some of the most striking images without losing out on speed, this is one model perfect for shutterbugs! The Halo quad camera setup of this phone fuses a great balance of refraction and reflection, assuring you of only the best visuals.
The endless screen display goes in line with the focus on visuals, allowing you not only clear images, but an outstanding experience as well. Ease of use is excellent, with the side-touch interface allowing you to quickly and efficiently navigate through the apps and programs. A 5G Kirin 990 powers the phone, for efficient and speedy use!
More About HUAWEI Mate 30 Pro 5G on gsmarena.com
HUAWEI nova 5T

Image Source: gsmarena.com
Live each moment to the fullest with a phone that will allow you to express yourself properly! The HUAWEI nova 5T bridges the gap between style and function, offering a simple yet striking device that will fit anyone's lifestyle.
Built with 5 48MP AI cameras, you'd be able to capture some precious memories with this phone. The Kirin 980 7nm chipset processes speed and power, able to work multiple apps with no slowdown at all.
The HUAWEI nova 5T is secured as well, with the nice fingerprint sensor located on its side for quick and safe access! Just the perfect phone you'd need!
More About HUAWEI nova 5T on gsmarena.com
HUAWEI nova 8i

Image Source: gsmarena.com
Need to make sure that you have a phone that'll go the distance? The HUAWEI nova 8i may just be the thing for you. The 66 W Huawei SuperCharge tech integrated into the phone allows you to quickly and safely charge your phone in just a matter of minutes! The 4300 mAh battery pairs well with the AI of the phone, managing and distributing power in an optimized manner.
The HUAWEI nova 8i doesn't lose out on style, with the edgeless screen setup and its wide variety of colors to choose from. Of course, the 64 MP camera the phone uses goes really well with the 128 GB memory capacity, assuring you that you'll get to save tons of pictures and videos in it!
More About HUAWEI nova 8i on gsmarena.com
HUAWEI nova Y60

Image Source: gsmarena.com
Basic yet amazing, the HUAWEI nova Y60 is a phone that is simply outstanding! The large battery output (5000 mAh) provides just the right amount of power for all sorts of activities.
Additionally, the large FullView display offers just the right amount of space for both work and entertainment use. A fingerprint sensor secures the phone, with a simple swipe to gain access to the phone. The triple camera orientation (depth, main, and ultra-wide angle) captures excellent shots.
To cap it off, you get more than enough space (4 + 6 GB) to run all sorts of apps and save images and files!
More About HUAWEI nova Y60 on huawei.com
HUAWEI Y7a

Image Source: gsmarena.com
Style it up with the HUAWEI Y7a. Looks great and amazing to touch, this smartphone is a great device if you want to make a lasting and impressive statement. Efficiency is also assured in this smartphone, with the nice and innovative SuperCharge tech that allows you to keep this phone running in no time at all.
Paired with the massive 5000 mAh battery, then you are assured that it won't die on you even if you're running all sorts of apps in it! The 48 MP quad camera setup allows you to capture some exciting moments, in clear and colorful quality! The display, which makes use of a clear 6.67″ FHD, grants you great opportunities to view all sorts of media on it! An excellent choice for all sorts of lifestyles!
More About HUAWEI Y7a on gsmarena.com
HUAWEI Y8p

Image Source: gsmarena.com
Vivid and exciting, the HUAWEI Y8p is a great choice for both work and play! Integrating a large OLED dewdrop screen, this phone allows for amazing cinematic experiences with the clear and colorful images and videos it can display!
This phone's stock shell also comes in a choice of Midnight Black or Breathing Crystal, both designs offering a nice and amazing impression. Of course, the body doesn't only look good – it's light and tough as well! Security is amazing too, with the innovative in-display fingerprint tech, for quick and safe access to the phone.
The HUAWEI Y8p also makes use of a triple camera setup, for some clear and bright shots! Practical and stylish!
More About HUAWEI Y8p on gsmarena.com
HUAWEI Y9s

Image Source: gsmarena.com
Lovely and practical, the HUAWEI Y9s brings some stylish functions to the plate! The 6.59″ display works well with the dewdrop orientation, allowing a clear view on all sorts of media in it. The FHD resolution allows for crisp images, perfect for online streams or simply viewing pictures.
And when it comes to actually capturing images, the visuals on this phone are taken by a nice 48 MP 3 camera setup, just the perfect combination for taking those shots! The 4000 mAh battery offers just the right amount of power to run apps. Simple yet still elegant, the HUAWEI Y9s may just be the phone you've always wanted!
More About HUAWEI Y9s on gsmarena.com
HUAWEI nova 7

Image Source: consumer.huawei.com
HUAWEI Y6p

Image Source: consumer.huawei.com
Here is the complete list of all Huawei phone models:
| | |
| --- | --- |
| Huawei Y3II | Huawei Ascend G510 |
| Huawei Y5II | Huawei Ascend G500 |
| Huawei P9 lite | Huawei Ascend Y201 Pro |
| Huawei P9 Plus | Huawei MediaPad 10 Link |
| Huawei P9 | Huawei Honor 2 |
| Huawei Honor Holly 2 Plus | Huawei Ascend Y |
| Huawei MediaPad M2 10.0 | Huawei Summit |
| Huawei Watch | Huawei Ascend P1 LTE |
| Huawei Enjoy 5s | Huawei Fusion 2 U8665 |
| Huawei Mate 8 | Huawei Ascend G600 |
| Huawei G7 Plus | Huawei Ascend G330 |
| Huawei Honor 5X | Huawei MediaPad 7 Lite |
| Huawei Y6 Pro | Huawei Ascend Y100 |
| Huawei Nexus 6P | Huawei Ascend Y200 |
| Huawei Mate S | Huawei Ascend G330D U8825D |
| Huawei Honor 7i | Huawei Ascend G300 |
| Huawei Y6 | Huawei Ascend P1 XL U9200E |
| Huawei G8 | Huawei Ascend P1 |
| Huawei Honor 7 | Huawei Ascend Q M5660 |
| Huawei MediaPad M2 | Huawei G6005 |
| Huawei Honor Bee | Huawei G6800 |
| Huawei Y560 | Huawei G6310 |
| Huawei Y625 | Huawei G5000 |
| Huawei Honor 4C | Huawei Activa 4G |
| Huawei P8lite ALE-L04 | Huawei G5520 |
| Huawei P8lite | Huawei G6609 |
| Huawei P8max | Huawei Fusion U8652 |
| Huawei P8 | Huawei MediaPad 10 FHD |
| Huawei SnapTo | Huawei Ascend D1 XL U9500E |
| Huawei MediaPad X2 | Huawei Ascend D1 |
| Huawei Y635 | Huawei Ascend D quad XL |
| Huawei Y360 | Huawei Ascend D quad |
| Huawei Ascend Y540 | Huawei Ascend P1s |
| Huawei Ascend G628 | Huawei M886 Mercury |
| Huawei Ascend Y520 | Huawei G7300 |
| Huawei Ascend Y221 | Huawei G7005 |
| Huawei Ascend GX1 | Huawei MediaPad |
| Huawei Honor 6 Plus | Huawei MediaPad S7-301w |
| Huawei Ascend Mate7 Monarch | Huawei D51 Discovery |
| Huawei Honor 4X | Huawei U8520 Duplex |
| Huawei Honor Holly | Huawei T8300 |
| Huawei MediaPad T1 10 | Huawei U8350 Boulder |
| Huawei MediaPad T1 8.0 | Huawei Impulse 4G |
| Huawei MediaPad T1 7.0 | Huawei Pillar |
| Huawei Honor 4 Play | Huawei U8860 Honor |
| Huawei Ascend G620s | Huawei U8850 Vision |
| Huawei Ascend Y550 | Huawei Ascend II |
| Huawei Ascend G7 | Huawei U8800 Pro |
| Huawei Ascend P7 Sapphire Edition | Huawei G7206 |
| Huawei Ascend Mate7 | Huawei U5510 |
| Huawei Honor 3C Play | Huawei G5500 |
| Huawei Honor 6 | Huawei G6620 |
| Huawei Honor 3X Pro | Huawei U8650 Sonic |
| Huawei Honor 3C 4G | Huawei U8180 IDEOS X1 |
| Huawei Ascend G535 | Huawei G6608 |
| Huawei Y300II | Huawei G7010 |
| Huawei Ascend G630 | Huawei U5900s |
| Huawei Ascend Y330 | Huawei IDEOS S7 Slim |
| Huawei Ascend Plus | Huawei IDEOS S7 Slim CDMA |
| Huawei Ascend P7 | Huawei U9000 IDEOS X6 |
| Huawei Ascend P7 mini | Huawei U8800 IDEOS X5 |
| Huawei Ascend G730 | Huawei U8510 IDEOS X3 |
| Huawei Ascend Y600 | Huawei U8150 IDEOS |
| Huawei MediaPad 10 Link+ | Huawei U8500 IDEOS X2 |
| Huawei Ascend G6 4G | Huawei U7520 |
| Huawei Ascend G6 | Huawei G6150 |
| Huawei MediaPad M1 | Huawei G7002 |
| Huawei MediaPad X1 | Huawei U8300 |
| Huawei Ascend Y530 | Huawei IDEOS S7 |
| Huawei MediaPad 7 Youth2 | Huawei C3200 |
| Huawei Ascend P6 S | Huawei U3100 |
| Huawei Ascend Mate2 4G | Huawei U8110 |
| Huawei Ascend Y320 | Huawei U8100 |
| Huawei Ascend Y220 | Huawei U8230 |
| Huawei Honor 3X G750 | Huawei U8220 |
| Huawei Honor 3C | Huawei U7510 |
| Huawei Ascend G740 | Huawei U1270 |
| Huawei Ascend Y511 | Huawei U1250 |
| Huawei Ascend W2 | Huawei G6600 Passport |
| Huawei G6153 | Huawei U9130 Compass |
| Huawei G3621L | Huawei U7310 |
| Huawei Honor 3 | Huawei U9150 |
| Huawei Ascend G700 | Huawei U121 |
| Huawei G610s | Huawei U120 |
| Huawei U8687 Cronos | Huawei U3300 |
| Huawei Ascend G525 | Huawei U1310 |
| Huawei MediaPad 7 Youth | Huawei U1100 |
| Huawei MediaPad 7 Vogue | Huawei U1000 |
| Huawei Ascend P6 | Huawei T156 |
| Huawei Ascend Y300 | Huawei T158 |
| Huawei Premia 4G M931 | Huawei T208 |
| Huawei Ascend Y210D | Huawei T261L |
| Huawei Ascend P2 | Huawei T211 |
| Huawei Ascend G615 | Huawei T161L |
| Huawei Ascend G526 | Huawei T330 |
| Huawei Ascend G350 | Huawei T201 |
| Huawei Ascend G312 | Huawei T552 |
| Huawei Ascend W1 | Huawei Ascend W3 |
| Huawei Ascend Mate | Huawei Mulan |
| Huawei Ascend D2 | |
Photos of Huawei's different types of phones
Image source: gsmarena.com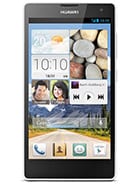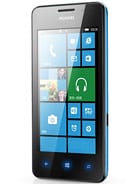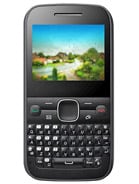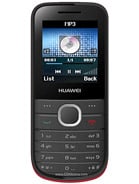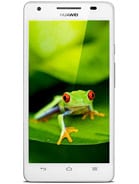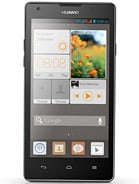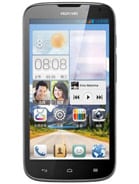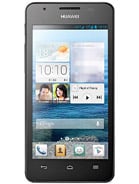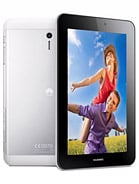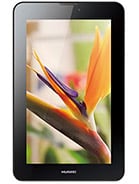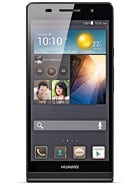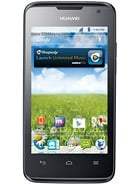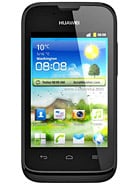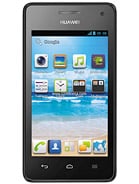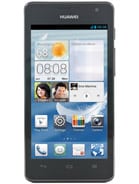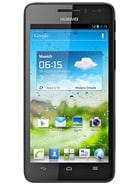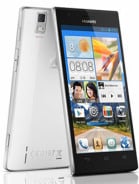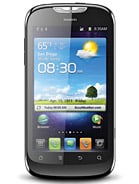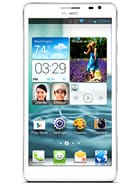 These other phone models list articles might be helpful to you


Acer Phone Models List



Panasonic Phone Models List



Lenovo Phone Models List



Xiaomi Phone Models List



Philips Phone Models List
Official Website of the Company:
Huawei Phones
Huawei on Wikipedia
Huawei on Facebook
Huawei on Instagram
Huawei on Twitter
Huawei on Youtube
Huawei on LinkedIn