When people usually hear Huawei, they think telecommunications carrier that is known worldwide. But what many people might not realize is that Huawei has already crossed into producing and distributing mobile phones all around the world as well. With the latest list of Huawei phone models, users have many options to check out before picking the smart phone that fits their lifestyle and budget.

Related Other Chinese Smartphone Company Lenovo
Released in November 2013 and currently a strong contender in the Huawei phone models list is the Ascend G740. With an internal memory of 8 GB and an expandable slot up to 32 GB, you can have a lot of fun with the phone.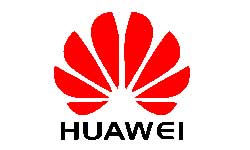 And with the dual-core CPU, you don't have to worry about it slowing down because of too many apps. It is already 4G-enabled and has an 8 MP primary camera and a 1 MP secondary camera, both of which work great for photography enthusiasts.
Another popular model in the Huawei list of phones is the Ascend W2, released also in November 2013. It's interesting that Huawei ventured into manufacturing both Android phones and Windows phones, the Ascend being one of the latter.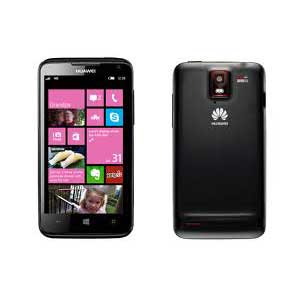 Image source: gsmarena.com
With only slightly less powerful specs compared to the Ascend G740, the Ascend W2 is still quite attractive, with its dual-core 1.4 Mghz, Snapdragon 400 chipset, and internal memory of 8 GB. On the other hand, the downside is that it doesn't have an expandable memory and the camera is only 5 MP with no secondary one.
Bottom line is that between the G740 and the W2 though, users get an idea about the range of the Huawei phone models list.
Here is the complete list of all Huawei phone models:
HUAWEI nova 7

Image Source: consumer.huawei.com
HUAWEI Y6p

Image Source: consumer.huawei.com
| | |
| --- | --- |
| Huawei Y3II | Huawei Ascend G510 |
| Huawei Y5II | Huawei Ascend G500 |
| Huawei P9 lite | Huawei Ascend Y201 Pro |
| Huawei P9 Plus | Huawei MediaPad 10 Link |
| Huawei P9 | Huawei Honor 2 |
| Huawei Honor Holly 2 Plus | Huawei Ascend Y |
| Huawei MediaPad M2 10.0 | Huawei Summit |
| Huawei Watch | Huawei Ascend P1 LTE |
| Huawei Enjoy 5s | Huawei Fusion 2 U8665 |
| Huawei Mate 8 | Huawei Ascend G600 |
| Huawei G7 Plus | Huawei Ascend G330 |
| Huawei Honor 5X | Huawei MediaPad 7 Lite |
| Huawei Y6 Pro | Huawei Ascend Y100 |
| Huawei Nexus 6P | Huawei Ascend Y200 |
| Huawei Mate S | Huawei Ascend G330D U8825D |
| Huawei Honor 7i | Huawei Ascend G300 |
| Huawei Y6 | Huawei Ascend P1 XL U9200E |
| Huawei G8 | Huawei Ascend P1 |
| Huawei Honor 7 | Huawei Ascend Q M5660 |
| Huawei MediaPad M2 | Huawei G6005 |
| Huawei Honor Bee | Huawei G6800 |
| Huawei Y560 | Huawei G6310 |
| Huawei Y625 | Huawei G5000 |
| Huawei Honor 4C | Huawei Activa 4G |
| Huawei P8lite ALE-L04 | Huawei G5520 |
| Huawei P8lite | Huawei G6609 |
| Huawei P8max | Huawei Fusion U8652 |
| Huawei P8 | Huawei MediaPad 10 FHD |
| Huawei SnapTo | Huawei Ascend D1 XL U9500E |
| Huawei MediaPad X2 | Huawei Ascend D1 |
| Huawei Y635 | Huawei Ascend D quad XL |
| Huawei Y360 | Huawei Ascend D quad |
| Huawei Ascend Y540 | Huawei Ascend P1s |
| Huawei Ascend G628 | Huawei M886 Mercury |
| Huawei Ascend Y520 | Huawei G7300 |
| Huawei Ascend Y221 | Huawei G7005 |
| Huawei Ascend GX1 | Huawei MediaPad |
| Huawei Honor 6 Plus | Huawei MediaPad S7-301w |
| Huawei Ascend Mate7 Monarch | Huawei D51 Discovery |
| Huawei Honor 4X | Huawei U8520 Duplex |
| Huawei Honor Holly | Huawei T8300 |
| Huawei MediaPad T1 10 | Huawei U8350 Boulder |
| Huawei MediaPad T1 8.0 | Huawei Impulse 4G |
| Huawei MediaPad T1 7.0 | Huawei Pillar |
| Huawei Honor 4 Play | Huawei U8860 Honor |
| Huawei Ascend G620s | Huawei U8850 Vision |
| Huawei Ascend Y550 | Huawei Ascend II |
| Huawei Ascend G7 | Huawei U8800 Pro |
| Huawei Ascend P7 Sapphire Edition | Huawei G7206 |
| Huawei Ascend Mate7 | Huawei U5510 |
| Huawei Honor 3C Play | Huawei G5500 |
| Huawei Honor 6 | Huawei G6620 |
| Huawei Honor 3X Pro | Huawei U8650 Sonic |
| Huawei Honor 3C 4G | Huawei U8180 IDEOS X1 |
| Huawei Ascend G535 | Huawei G6608 |
| Huawei Y300II | Huawei G7010 |
| Huawei Ascend G630 | Huawei U5900s |
| Huawei Ascend Y330 | Huawei IDEOS S7 Slim |
| Huawei Ascend Plus | Huawei IDEOS S7 Slim CDMA |
| Huawei Ascend P7 | Huawei U9000 IDEOS X6 |
| Huawei Ascend P7 mini | Huawei U8800 IDEOS X5 |
| Huawei Ascend G730 | Huawei U8510 IDEOS X3 |
| Huawei Ascend Y600 | Huawei U8150 IDEOS |
| Huawei MediaPad 10 Link+ | Huawei U8500 IDEOS X2 |
| Huawei Ascend G6 4G | Huawei U7520 |
| Huawei Ascend G6 | Huawei G6150 |
| Huawei MediaPad M1 | Huawei G7002 |
| Huawei MediaPad X1 | Huawei U8300 |
| Huawei Ascend Y530 | Huawei IDEOS S7 |
| Huawei MediaPad 7 Youth2 | Huawei C3200 |
| Huawei Ascend P6 S | Huawei U3100 |
| Huawei Ascend Mate2 4G | Huawei U8110 |
| Huawei Ascend Y320 | Huawei U8100 |
| Huawei Ascend Y220 | Huawei U8230 |
| Huawei Honor 3X G750 | Huawei U8220 |
| Huawei Honor 3C | Huawei U7510 |
| Huawei Ascend G740 | Huawei U1270 |
| Huawei Ascend Y511 | Huawei U1250 |
| Huawei Ascend W2 | Huawei G6600 Passport |
| Huawei G6153 | Huawei U9130 Compass |
| Huawei G3621L | Huawei U7310 |
| Huawei Honor 3 | Huawei U9150 |
| Huawei Ascend G700 | Huawei U121 |
| Huawei G610s | Huawei U120 |
| Huawei U8687 Cronos | Huawei U3300 |
| Huawei Ascend G525 | Huawei U1310 |
| Huawei MediaPad 7 Youth | Huawei U1100 |
| Huawei MediaPad 7 Vogue | Huawei U1000 |
| Huawei Ascend P6 | Huawei T156 |
| Huawei Ascend Y300 | Huawei T158 |
| Huawei Premia 4G M931 | Huawei T208 |
| Huawei Ascend Y210D | Huawei T261L |
| Huawei Ascend P2 | Huawei T211 |
| Huawei Ascend G615 | Huawei T161L |
| Huawei Ascend G526 | Huawei T330 |
| Huawei Ascend G350 | Huawei T201 |
| Huawei Ascend G312 | Huawei T552 |
| Huawei Ascend W1 | Huawei Ascend W3 |
| Huawei Ascend Mate | Huawei Mulan |
| Huawei Ascend D2 | |
Photos of Huawei's different types of phones
Image source: gsmarena.com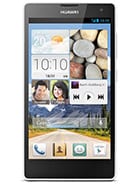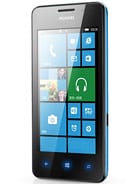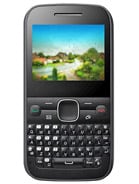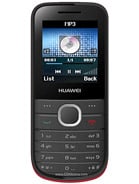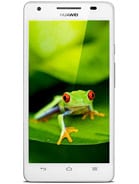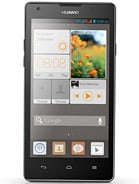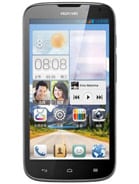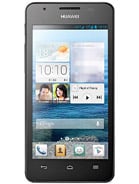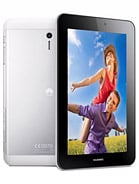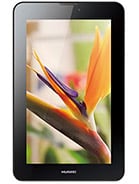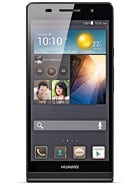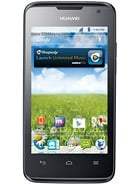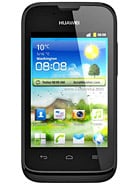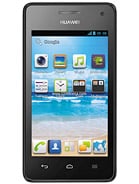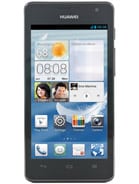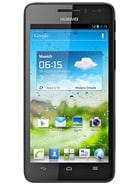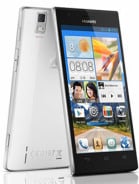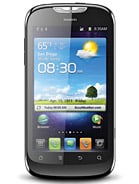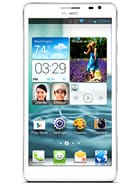 These other phone models list articles might be helpful to you


Acer Phone Models List



Panasonic Phone Models List



Lenovo Phone Models List



Xiaomi Phone Models List



Philips Phone Models List
Official Website of the Company: