With the tons of smartphone units in town, choosing the one that will best suit your style and personal preferences may indeed be hard. From models offering cool features to those that exude in creating some fine aesthetics, if actually is difficult to choose a brand!

As such, you may want to try out a brand that is not exactly a big name in the industry. Nor is it a startup. It isn't even average (why would you get one, in the first place?).
You may want to try products from Infinix Mobile mainly because of the high-level of user-focus it has on its phones! Let us find out more about this brand below!
The Beginning of Infinity
2013 marked the beginning of the empowered future that Infinix fought to create. As a smartphone manufacturer based in Hong Kong, Infinix was launched by Transsion Holdings to introduce cutting-edge and innovative communication devices for a wide variety of users. Since then, a mix of research and production centers have sprung up all across the globe. To give you a clearer idea on the company's growth:

2013: When Infinix was launched
2015: Infinix HOT NOTE was launched and sold for a record high standing (among other Infinix devices)
2016: Expansion at all-time high with products focused on a fashionable take introduced
2019: Progress and more surprises expected
The future is now with Infinix indeed!
Infinix Models that Offer Infinite Possibilities
We now like to share some of the best and most innovative products that Infinix had released throughout the years. Check them out below:
---
Note 6

Image Source: gsmarena.com
For the genius in you, get a smartphone that is definitely "smart"! The Infinix Note 6 is packed with unique features that make it an impressive device to own!
The first thing that you may notice with this smartphone is its "X Pen". Essentially a fine blend of AI and AR tech, this makes drawing an even more innovative aspect. Additionally, the pen works well with the AMOLED panel, bringing in some color and better appeal in the phone!
Camera is impressive – a 16MP Triple-camera paints striking images! Beautification options are also available – 3D face beauty and an AI cam works seamlessly to bring out the best in your images.
Now, all these amazing features may seem a lot. But the Note 6 manages to keep it all neat and tidy with a slim body! All in all, a great device that you should definitely check out.
More About Note 6 on GSMarena.com
---
Smart 2 Pro

Image Source: gsmarena.com
A starter phone but packed with impressive (and, perhaps, advanced) features, the Infinix Smart 2 Pro is an excellent phone to represent the innovative movement of the brand.
A 2 GB RAM is matched with a reliable 3050mAh battery – a nice combination for on-the-go users. Coming with an Android 8.1 processor, you are also assured of a fast and reliable OS.
Selfies are basic – but offers the right balance of light and adjustments to capture those precious memories. With an 8MP and front flash feature, you'd be snapping tons of pics with this phone!
The Smart 2 Pro also comes with a nice security system – you'd want this set up to protect your identity and assets!
It's a nice choice for smart users!
More About Smart 2 Pro on GSMarena.com
---
Hot S3

Image Source: gsmarena.com
Express yourself the way you want with the Infinix Hot S3X. With crisp and stunning shots, this is one amazing device to behold (and of course, own!)!
What makes this device stand out from the rest of the pack is the full view AI selfie. Dynamic and smart enough to identify contours, highlight options, and the like, this is one innovative feature that will definitely make each shot a work of art.
Also, this smartphone comes with a 6.2″HD+ 19:9 Full View Display – maximizing the use of the device's screen to make images as crisp and clear as possible. Screen brightness is at 500 nits, which does offer a nice peek into the tiniest details of a subject!
The selfie camera itself is a powerful feature – at 16MP, each and every pixel is captured! The phone also comes with several and nice picture editing options – skin color can be adjusted, Super AI Bokeh effect results to high-quality images, and even night/weather conditions are factored in to capture you in your full and best glory!
Additionally, a Dual Camera for Portrait mode feature allows you to capture even the background – a nice way to memorialize those really special moments! The phone also comes with a selfie face unlock (and fingerprint) security access, safeguarding your information!
The phone's powerful, with a Qualcomm Snapdragon Octa-Core Processor powering it. And with Android 8.1 as its OS, you're sure to get up to speed with this device.
If you're a mobile shutterbug, then this smartphone is for you!
More About Hot S3 on GSMarena.com
---
Zero 4 Plus

Image Source: gsmarena.com
Check out this Infinix phone that made waves last 2017! The Zero 4 Plus can actually still stand out among smartphones today!
Powered by the then-popular Android 6 Marshmallow OS, this deca core device was a beautiful yet powerful option to enjoy!
RAM is set at 4GB, with a storage capacity up to 32GB. Additionally, memory is expandable up to 128GB through the micro SD slot. Phone was impressive as well, at 20 MP. Truly, one of the landmarks that the brand is proud to achieve!
More About Zero 4 Plus on GSMarena.com
---
Hot 7

Image Source: gsmarena.com
For total entertainment, go for the Infinix Hot 7.
At 6.2 full view display, you're getting more than what you expect with this device! Also, this phone isn't a power guzzler. The 4000mAh battery has more than enough juice for you to binge watch in this device!
The dual camera features will also help you out in capturing some excellent shots. And since it's entertainment-centric, sound quality is one of the best with the DIRAC mode speakers.
Make the most out of mobile entertainment with this phone!
More About Hot 7 on GSMarena.com
---
And there you have it – some of the best phones from the Infinix brand. This is truly one brand that we wish more people know about. Hope you buy a unit today!
Here is the Complete List of All Infinix Phone Models:
| | |
| --- | --- |
| Zero 4 Plus | Zero 4 |
| S2 Pro | Hot 4 Pro |
| Hot 4 | Note 3 Pro |
| Note 3 | Hot S |
| Hot 8 | Note 6 |
| Smart3 Plus | S4 |
| Hot 7 Pro | Hot 7 |
| Zero 6 Pro | Zero 6 |
| Smart 2 HD | Hot 6X |
| Note 5 Stylus | S3X |
| Hot 6 | Note 5 |
| Smart 2 Pro | Smart 2 |
| Hot S3 | Hot 6 Pro |
| Hot 5 Lite | Zero 5 Pro |
| Zero 5 | Hot 5 |
| Note 4 Pro | Note 4 |
| Smart | |
Photos of Infinix Different Types of Phones
Image source: gsmarena.com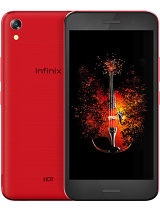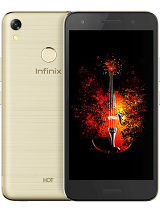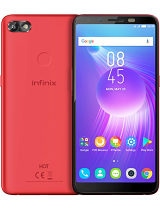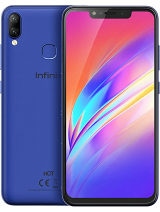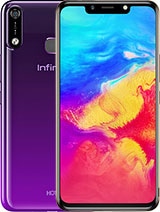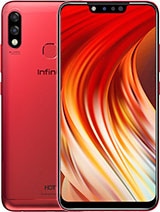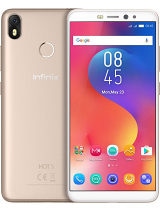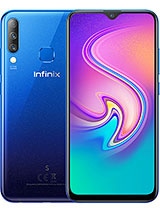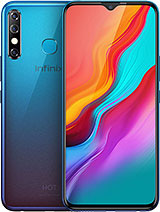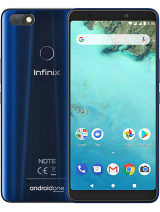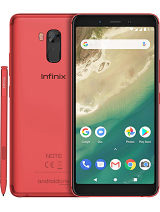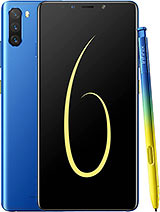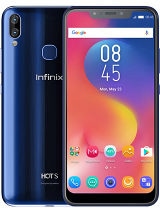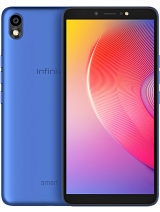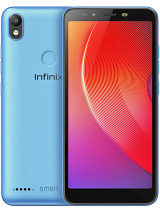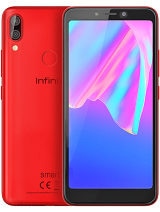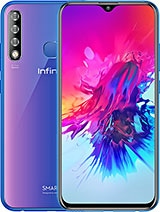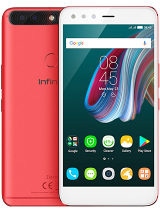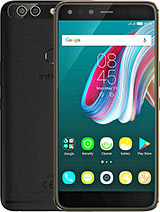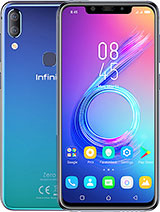 Other Infinix Phone Resources:
Infinix Official Website
Infinix on Wikipedia
Infinix on Facebook
Infinix on Twitter
Infinix on Youtube
Infinix on Instagram