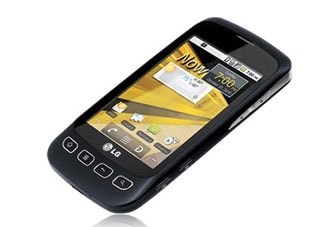 While newer of smart phones today compete to be the best and fastest on just about anything, people tend to forget that those are not the only choices they have. Especially for people who have a lower budget when it comes to buying smart phones, these high-end mobile phones instantly tend to discourage a lot of people from owning a nice phone.
But thankfully, the LG Optimus S reaches a different type of market – those who want quality phone that comes at an average price.
LG is known for the durability and performance of its products. This is one of the primary reasoIns trust even their low-cost mobile phones – you can't really go wrong with an LG phone. For instance, even though the LG Optimus S lacks features like a front camera and flash, it makes up for a good data connectivity and processor.
You still get to enjoy a quick response time when using apps, sending e-mails and even browsing the Internet. It even comes with built-in social media websites so you can easily access them whenever and wherever you want.
Although the LG Optimus S was launched as a mid-end phone, one can't deny its practicality. It has an edgy look to it, the screen displays your apps for easier access, and typing is an ease. Overall, the LG Optimus S offers a seamless experience and comes at an affordable price. For a lot of people who live on a budget and would much rather spend a lot than a mobile phone, the LG Optimus S is a great choice.
Features:
Android 2.3 OS
3.2 inch display
320 x 480 pixels
180 ppi pixel density
3.2. MP primary camera
5 hours battery talk time
1500 mAh battery capacity
Built-in Facebook, Myspace, and Twitter
Voice dialing and voice command features
Colors:
Price: