Gigabyte Technology Co, Ltd. is a Taiwanese manufacturer and seller of computer hardware products. They are primarily known to create motherboards which has reached over 4.8 million in pieces in the first quarter of 2015. They have actually outrun another big motherboard and smartphone manufacturer, Asus Company, in about 300,000 more units.

Related Other Taiwanese Cellular Phone Technology Siemens different types of phones
Gigabyte is actually ranked on the 17th spot on Taiwan's Top 20 Global Brands in 2010. This list was juried and tallied by the Taiwan External Trade Development Council. Gigabyte, with their large sales and market shares, is actually held and traded on Taiwan's stock exchange.

Gigabyte was founded in 1986 by Pei-Cheng Yeh. The hardware parts manufactured by Gigabyte are used by large computer manufacturers including Origin PC, Alienware, and Falcon Northwest. One of the most liked features among Gigabyte motherboards is their ultra-durability. They also boast their "All Solid Capacitors" design.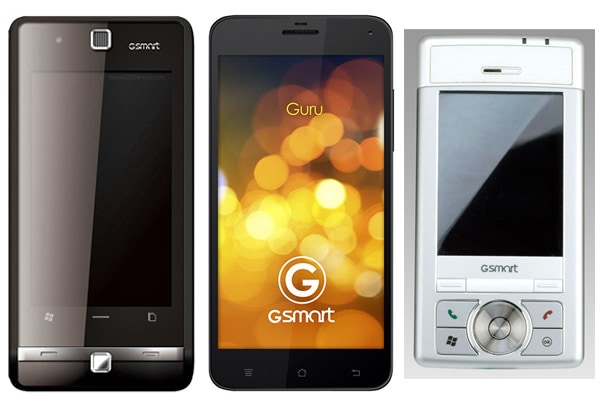 Image source: gsmarena.com
In 2006, Gigabyte partnered with ASUS. A year after, they launched the first ever computer power supply controlled by software. They also made way to discover a method on how to charge the famous iDevices, iPad and iPhone from Apple Inc., right on a computer without requiring an external power supply.
Some old Gigabyte phone models include the GSmart G1305 Boston, GSmart S1205, GSmart G1315 Skate, GSmart G1310, GSmart M3447, GSmart G1342 Houston, GSmart G1345, GSmart G1362, Smart GS202, GSmart Rio R1, GSmart Simba SX1. GSmart Sierra S1, GSmart Tuku T2, GSmart Aku A1, GSmart Roma R2, and the GSmart Maya M1.
Gigabyte's latest phones include the GSmart Essence 4 which was released in the fourth quarter of 2015. It has a 4-inch capacitive touchscreen display running in a Dual-Core 1.0GHz processor, the GSmart Classic Lite, which was released a month after the Essence 4. It has a 5-inch display that runs on Android KitKat with a quad-core processor and dual-sim capability.
Here is the complete list of all Gigabyte phone models:
| | |
| --- | --- |
| Gigiabyte GSmart Essence 4 | Gigiabyte GSmart G1310 |
| Gigiabyte GSmart Classic Lite | Gigiabyte GSmart G1317 Rola |
| Gigiabyte GSmart Essence | Gigiabyte GSmart G1315 Skate |
| Gigiabyte GSmart Classic | Gigiabyte GSmart S1205 |
| Gigiabyte GSmart Guru GX | Gigiabyte GSmart G1305 Boston |
| Gigiabyte GSmart Mika MX | Gigiabyte GSmart MS802 |
| Gigiabyte GSmart Roma RX | Gigiabyte GSmart MW702 |
| Gigiabyte GSmart Akta A4 | Gigiabyte GSmart S1200 |
| Gigiabyte GSmart Mika M3 | Gigiabyte GSmart MS820 |
| Gigiabyte GSmart GX2 | Gigiabyte GSmart MW998 |
| Gigiabyte GSmart Guru (White Edition) | Gigiabyte GSmart MS800 |
| Gigiabyte GSmart T4 (Lite Edition) | Gigiabyte GSmart MW700 |
| Gigiabyte GSmart Arty A3 | Gigiabyte GSmart |
| Gigiabyte GSmart Mika M2 | Gigiabyte GSmart i350 |
| Gigiabyte GSmart T4 | Gigiabyte GSmart q60 |
| Gigiabyte GSmart Saga S3 | Gigiabyte GSmart t600 |
| Gigiabyte GSmart Rey R3 | Gigiabyte GSmart i120 |
| Gigiabyte GSmart Guru | Gigiabyte GSmart i300 |
| Gigiabyte GSmart Alto A2 | Gigiabyte GSmart 2005 |
| Gigiabyte GSmart Roma R2 | Gigiabyte GSmart i |
| Gigiabyte GSmart Aku A1 | Gigiabyte GSmart i (128) |
| Gigiabyte GSmart Tuku T2 | Gigiabyte g-YoYo |
| Gigiabyte GSmart Maya M1 v2 | Gigiabyte g-Cam |
| Gigiabyte GSmart Sierra S1 | Gigiabyte Barbie |
| Gigiabyte GSmart Simba SX1 | Gigiabyte g-re (b) |
| Gigiabyte GSmart Maya M1 | Gigiabyte g-re (o) |
| Gigiabyte GSmart Rio R1 | Gigiabyte Snoopy |
| Gigiabyte GSmart GS202 | Gigiabyte Keroro |
| Gigiabyte GSmart G1362 | Gigiabyte Doraemon |
| Gigiabyte GSmart G1355 | Gigiabyte g-X5 |
| Gigiabyte GSmart G1345 | Gigiabyte GSmart M3447 |
| Gigiabyte GSmart G1342 Houston | |
Photos of Gigabyte's different types of phones
Image source: gsmarena.com