Asian smartphone manufacturers have shown their best qualities throughout the past few years. From devices that can match up against Western tech giants to mobile devices that make a difference in people's lives, these companies truly know what a smartphone should have. And one amazing smartphone brand is none other than Xiaomi.
A Giant in Chinese Smartphones
Xiaomi entered the smartphone scene last 2011. Cofounded by a group of some of the best entrepreneurs and tech experts in China, Xiaomi had a vision on overtaking other smartphone brands in the country (and beyond!). Since then, Xiaomi continues to excel, producing outstanding results and rapidly manufacturing smartphone models.
The brand's phones are known to be innovative and pursuant to creative ventures. One of its latest models has a fingerprint scanner for payments and the like! Truly, this is a smartphone brand that knows how to make some of the best models that the industry needs!

Amazing Xiaomi Smartphone Models
Here are some of the most exciting smartphone models that the brand has produced:
Mi 10 Lite

Image Source: mi.com
Create your viral video content with this amazing smartphone. Made to maximize the use of 5G tech, the Mi 10 Lite is packed with innovative features to boost media playback and recordings.
Equipped with a 48MP quad-camera, the Mi 10 Lite captures vivid and colorful images. Editing can be done on the fly. Additionally, the Mi 10 Lite comes with LiquidCool tech, allowing you to get into all sorts of media without losing a beat.
The Mi 10 Lite also comes with NFC tech for fast and safe connections. A Snapdragon 765G 5G Processor powers the device.
More About Mi 10 Lite on mi.com
Mi 10 Pro

Image Source: mi.com
Need an even better take on video content creation and playback? The Mi 10 Pro takes centerstage as being an excellent smartphone choice.
Powered by a Snapdragon™ 865 World leading LPDDR5 RAM processor, this smartphone performs in a speedy and efficient manner. Energy consumption is regulated properly as well with this chip, bringing out the best in any sort of use you plan to have for this device.
The Mi 10 Pro also comes with a UFS 3.0 flash storage, giving you the peace of mind that you'll have more than enough capacity. For fast connections, the Mi 10 Pro makes use of Wi-Fi 6 and MultiLink tech.
More About Mi 10 Pro on mi.com
Mi MIX Alpha

Image Source: mi.com
The future is now with the Mi MIX Alpha. Enforcing a concept that integrates a surround display form, this smartphone showcases endless possibilities that the smart mobile industry may get into.
With the body surrounded by just one display, this smartphone brings about a unique and dazzling mobile experience. Sensors and controls are set in subtle locations, bringing functional design to a whole new level.
Additionally, this phone makes use of an amazing 108MP camera. For protection, this smartphone makes use of sleek and elegant materials: sapphire glass, ceramic, and titanium alloy.
More About Mi MIX Alpha on mi.com
Mi 9T Pro

Image Source: mi.com
Enjoy a total and satisfying smartphone experience with the Mi 9T Pro. Making use of a triple 48MP camera setup (with a 20MP pop-up selfie camera for those special shots), this smart device always performs at its best.
The Mi 9T Pro also has a fast charge feature. Coupled with the 4000mAh battery, all sorts of programs and apps can run on this device with no lag at all.
Gamers can expect wonderful support on this smartphone with the napdragon™ 855 processor. Built for speed, this device also comes with a Mi Turbo enhancement, assuring players of even smoother gaming performances.
More About Mi 9T Pro on mi.com
Mi A3

Image Source: mi.com
Experience what a flagship-performance smartphone is. The Mi A3 combines excellent camera functions with powerful and fast processing boosts, enforcing a really great device for all sorts of uses.
With an ultra wide-angle lens, you'd get to capture some amazing moments with this smartphone. The selfie camera is powered by an excellent AI system, giving you great chances to take perfect shots. The Qualcomm® Snapdragon™ 665 processor allows for smooth and fast app and program management – no need for you to worry about lags. The high capacity 4030mAh battery is a blast, giving you the peace of mind that you won't run out of juice easily.
Redmi 9

Image Source: mi.com
This smartphone is supported by an excellent AI system of quad cameras. As such, only the best and crisp images and videos can be captured by the Redmi 9.
With a great combination of 8MP, 13MP, 2MP, and 5Mp cameras, you are assured that you will be able to capture each and every precious moment with this device. Coupled with amazing photo and video enhancements, the Redmi 9 is a shutterbug's dream smartphone.
Aside from the cameras, the Redmi 9 has a long-lasting and powerful battery that can handle all sorts of media and apps. And in terms for actual smartphone design, the Redmi 9 shines with its colorful and stunning looks.
Redmi Note 9S

Image Source: mi.com
Xiaomi's Redmi line of phones are known to be legends in the smartphone industry. Packed with essential and innovative features and having stunning looks, these models are definitely recommended. And one such model that makes a lasting impact is the Redmi Note 9S.
Powered by a Qualcomm® Snapdragon™ 720G processor, the Redmi Note 9S is great for both work and play. Able to manage all sorts of apps without losing a beat, you are assured of fun and productive moments with this smartphone. Also, the powerful 5020mAh (typ) battery lasts and provides you with the juice you need. Packed with a fast charge feature, then you're given the peace of mind that you won't lose out on the essentials with this smartphone.
The stunning design is one of the biggest highlights of the Redmi Note 9S. Symmetry is emphasized, which does go really well with the 3D curved glass backing of the smartphone. Truly, an amazing release from the reliable Xiaomi brand!
More About Redmi Note 9S on mi.com
Over a million "China phones" are currently distributed across the globe – and with that word, you might think all of them are fake and imitations… When in fact your iPhone is one of them – only with the best and original parts. This only shows that China is the leader when it comes to portable electronics with new brands coming out at least every three years. And just years ago, a new China brand of phones headquartered in Beijing was founded – the Xiaomi Inc.
With just a little time since inception, Xiaomi was already the world's third largest smartphone distributor and has given a fair chunk of the market share in China until its expansion to a wider range of electronics. Moreover, Xiaomi's CEO is at the 23rd spot on China's richest men. The company has already employed 3,000 and will soon expand to other neighboring countries like India and Indonesia.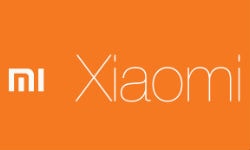 Related Other Chinese Smartphone Company ZTE
Matter-of-factly, Xiaomi has ousted Lenovo and LG on the manufacturing scale and is preceded by bigger and older companies like Samsung and Apple. Just before 2014 ended, Xiaomi was awarded as the world's most valuable technology start-up as it was graced by a whopping $1.1 billion in funding from trusted investors – all-in-all parting to the company's valuation of more than $46 billion.
Indeed, even though China phones are stereotyped as fake and cheap, Xiaomi, little by little, changes that perspective when they opened their flagship line of products, the Xiaomi Mi series. The Xiaomi Mi3 houses an improved Qualcomm Snapdragon 800 and was then proclaimed as the world's fastest Android smartphone by benchmark testing apps such as Antutu, Geekbench, and Quadrant.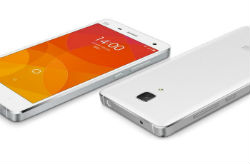 Image source: gsmarena.com
Xiaomi also launched their first tablet, the MiPad in 2014. These lines of portable smart gadgets are being run by Xiaomi's very own MIUI operating system. They also debuted their other electronic products like the MiWiFi, a network router, MiTV, a Smart TV line, MiBox, a set-top box, MiCloud, a cloud storage service, MiTalk, a messaging service, MiPower Bank, an external battery, MiBand, a fitness monitor and sleep tracker, and an air purifier.
Enjoy the Xiaomi Experience
With tons of models released at a steady and rapid rate, expect only the best smartphone from this amazing brand. Xiaomi always pushes the envelope when it comes to smartphone tech – expect only excellent and beautiful devices from this brand!
Here is the complete list of all Xiaomi phone model names:
| | |
| --- | --- |
| Xiaomi Mi 5 | Xiaomi Redmi 2 |
| Xiaomi Mi 4s | Xiaomi Mi 4 LTE |
| Xiaomi Redmi Note 3 | Xiaomi Redmi Note 4G |
| Xiaomi Redmi 3 | Xiaomi Mi 4 |
| Xiaomi Redmi Note Prime | Xiaomi Mi Pad 7.9 |
| Xiaomi Mi Pad 2 | Xiaomi Redmi Note |
| Xiaomi Redmi Note 3 (MediaTek) | Xiaomi Mi 3 |
| Xiaomi Mi 4c | Xiaomi Redmi 1S |
| Xiaomi Redmi Note 2 | Xiaomi Redmi |
| Xiaomi Redmi 2 Pro | Xiaomi Mi 2A |
| Xiaomi Redmi 2 Prime | Xiaomi Mi 2S |
| Xiaomi Mi 4i | Xiaomi Mi 2 |
| Xiaomi Mi Note Pro | Xiaomi Mi 1S |
| Xiaomi Mi Note | Xiaomi Redmi 2A |
Photos of Xiaomi's different types of phones
Image source: gsmarena.com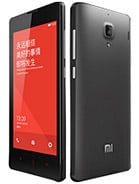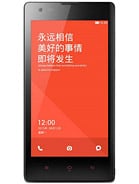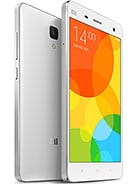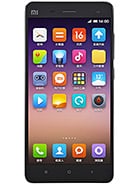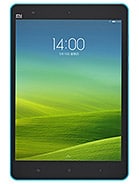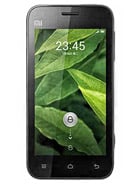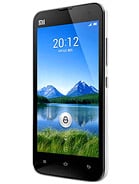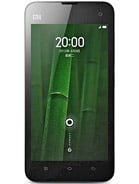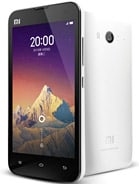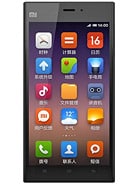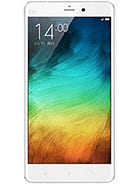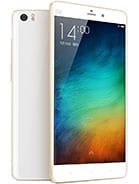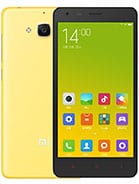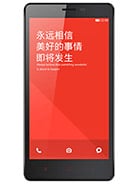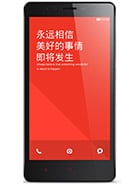 These other phone models list articles might be helpful to you


Philips Phone Models List



Alcatel Phone Models List



Apple Phone Models List



Blackberry Phone Models List



HTC Phone Models List
Other Xiaomi Phone Resources:
Xiaomi Official Website of the Company
Xiaomi on Wikipedia
Xiaomi on Facebook
Xiaomi on Youtube
Xiaomi on Twitter
Xiaomi on Instagram