Stay connected and get in touch with one of the rising stars in the smartphone industry – the Karbonn Phone is a top choice when you need a stylish and efficient mobile device!

Sa a fairly young smartphone production company in the industry, Karbonn Phones prove to be a force to be reckoned with, particularly with its drive and passion to deliver the best smart mobile devices that any individual deserves. Coming fresh out of India, this company first created a promising following in its home country before spreading over to other regions such as Sri Lanka, Europe, and Nepal.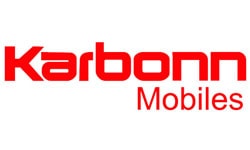 As such, we are more than happy to shed some light on this newcomer smartphone manufacturer contender. We do hope that this short review of ours will help you and our other readers in not only knowing more about Karbonn smartphone models – who knows, you just may be lucky to own one after finding out more about these units!
A Breakdown on this Karbonn Smartphone Review
For this particular smartphone units review, we'd like to focus on select Karbonn models. We're also going to keep a tight and concise view – as much as most know about smartphone specs, getting into the nitty-gritty on the technical aspects do still seem to be a foreign or alien language for some! As such, we'll make sure to keep everything as casual and straight-to-the-point as possible.
Karbonn Service Center Tips
Smartphone service center help or assistance, particularly for the Karbonn brand, depends on the location. Yet, an important tip that you may want to know about is that the Karbonn brand is particularly named as one of the forerunners (if not, even the first that launched) of Android One phones in the European region. As such, owners of this type of phone may tap into a wide range of services if they do happen to be in Europe!
Related Other Indian Wireless Handheld Device Intex phone: In the Future of Smartphone Excellence
Also, Karbonn also stands in a safe spot when it comes to be a trusted and reliable smartphone companies in its home country. Last 2014, the company has been ranked 77th in the Brand Trust Report of that year – impressive, considering the report listed down 1,200 brands!
As such, you need not worry when seeking out help with Karbonn phone models. The company's customer-first philosophy (and its focus on understanding its market with its many smartphone units) means that owners and interested buyers alike will get the assistance they truly need and deserve.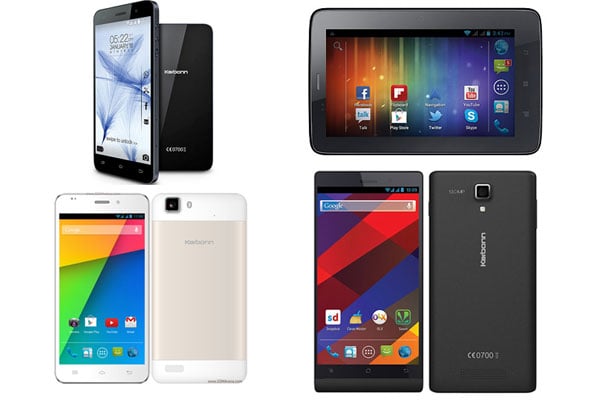 Image source: gsmarena.com
An Overview on Karbonn Mobiles New Launch Models
Considering the extensive focus and emphasis that Karbonn places on its customers, we'd like to put its latest and most exciting smartphone models in the spotlight. It may be a simple idea, of Karbonn to understand its market, but this Indian smartphone manufacturer embraces this ideal so much that it is already a matter to celebrate. "Celebrate Simplicity," as the company promises, is a fresh and innovative idea that will truly personalize a smartphone for all sorts of personalities in the market!
---
A9 Indian

Image Source: karbonnmobiles.com
One of the latest and promising models that Karbonn takes pride of, the A9 Indian may very well be the best smartphone that will cater to a nation of tech-savvy individuals. Maximizing the user-friendly aspect, the global UI language or interface that this model boasts of encompasses everything, from app management down to considering data consumption.
Understanding how social the Indian market is, this Karbonn unit specifically targets social media and the like usage by integrating it into the phone. A smart newfeed feature allows easy access to the latest updates and news, while a smart dialer and unified contacts solution helps one keep everything organized and neat.
Also, the A9 Indian is a stylish phone to hold and own. With a slim and professional look, coupled with a garment finish for a comfortable touch sensation, this is one phone that has a premium and exclusive touch without even breaking the bank.
Power is also assured with this Karbonn unit, with a 1.3GHz Nougat processor built into the device. With 1 GB and a RAM of 8 GB, this is truly a functional smartphone to be amazed with.
More About A9 Indian on karbonnmobiles.com
---
Titanium Frames S7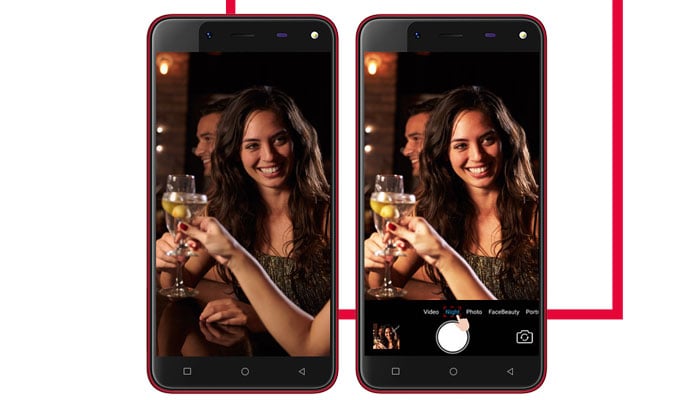 Image Source: karbonnmobiles.com
For a truly beautiful smartphone experience, make sure to go with the Titanium Frames S7 choice. This Karbonn unit delivers only the best when one wants a balance of beauty both in performance and looks. With an excellent camera that helps users capture the best out of life, this is a phone that you'd want to have when you plan in building lasting memories with loved ones and the like.
Coming with a 13 MP camera for both its rear and selfie takes, several snapshot features will help shutterbugs get their fix on getting the pictures the want. From a panorama shot, framing features, low light capabilities, this is a phone that is the closest to being a professional photographer!
More About Titanium Frames S7 on karbonnmobiles.com
---
The Simple Things in Life are Also the Best
Perhaps the most memorable thought that one can gain from Karbonn smartphone units is that simplicity magnified may be the best approach in any smart mobile device. For most manufacturers, dazzling users with tons of features and add-ons may just confuse others – and even be a major turnoff for some! By sticking to the basics, honing on the most simple matters, then one can see just how passionate Karbonn is in creating a smartphone that will fit into anyone's life.
Please let us know if you own a Karbonn unit! We'd like to know more about on how efficient these smartphone units are! Leave a comment below to share your thoughts.
Here is the complete list of all Karbonn phone models:
| | |
| --- | --- |
| Karbonn Titanium S99 | Karbonn A37 |
| Karbonn A5 | Karbonn A25 |
| Karbonn A34 | Karbonn A10 |
| Karbonn Titanium Wind W4 Windows | Karbonn Titanium Mach Two S360 |
| Karbonn S9 Titanium | Karbonn A7 Star |
| Karbonn S7 Titanium | Karbonn A16 |
| Karbonn Titanium S5 | Karbonn Sparkle V |
| Karbonn A12+ | Karbonn A4+ |
| Karbonn A2+ | Karbonn K65 Buzz |
| Karbonn Smart Tab 7 | Karbonn KT21 |
| Karbonn Smart Tab 10 | Karbonn Smart Tab2 |
| Karbonn Titanium X | Karbonn Smart Tab 8 |
| Karbonn Smart Tab 9 | Karbonn S1 Titanium |
| Karbonn A2 | Karbonn S5 Titanium |
| Karbonn A4 | Karbonn A3 |
| Karbonn A111 | Karbonn A6 |
| Karbonn A1+ | Karbonn A27 Retina |
| Karbonn KC540 Blaze | Karbonn K1+ Stereo |
| Karbonn K451+ Sound Wave | Karbonn K102+ Flair |
| Karbonn K4+ Titan | Karbonn K707 Spy II |
| Karbonn Titanium Octane | Karbonn Titanium Hexa |
| Karbonn Titanium Octane Plus | Karbonn K309 Boombastic |
| Karbonn K52 Groovster | Karbonn KT62 |
| Karbonn A9 | Karbonn K9 Jumbo |
| Karbonn K101+ Media Champ | Karbonn Titanium S1 Plus |
| Karbonn A11 | Karbonn K36+ Jumbo Mini |
| Karbonn A21 | Karbonn K440 |
| Karbonn A9+ | Karbonn A30 |
| Karbonn A15 | Karbonn K11+ |
| Karbonn Smart A12 Star | Karbonn Titanium S19 |
Photos of Karbonn different types of phones
Image source: gsmarena.com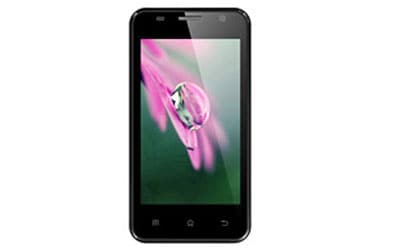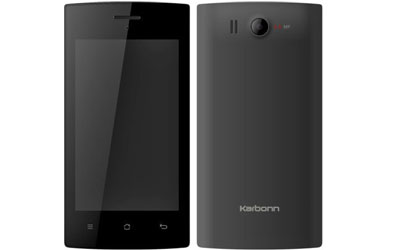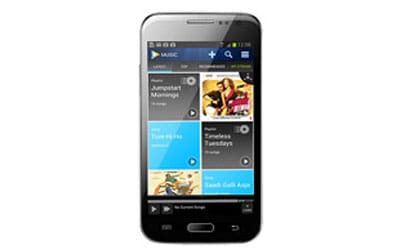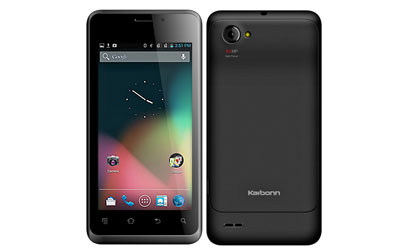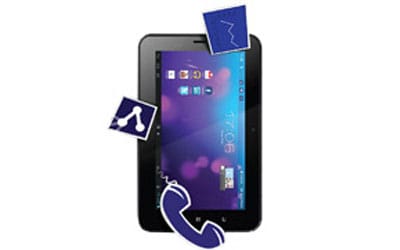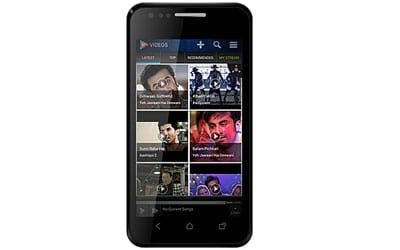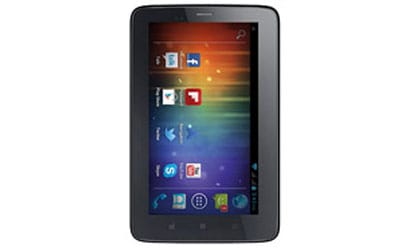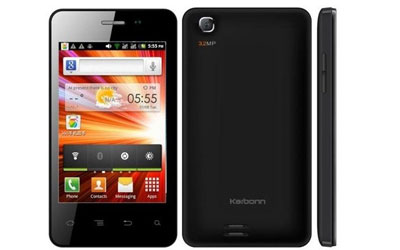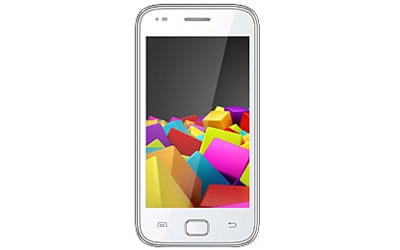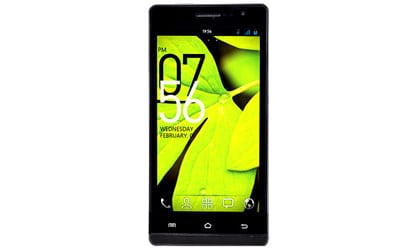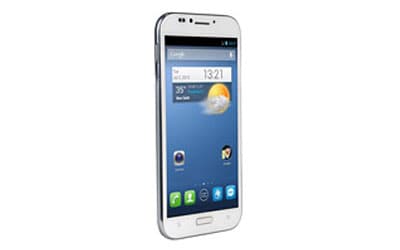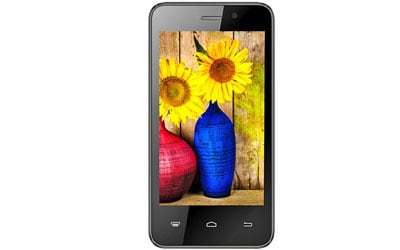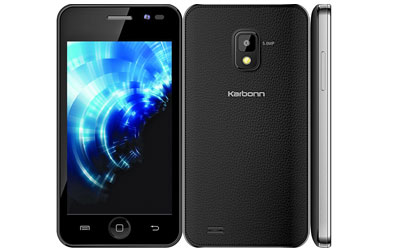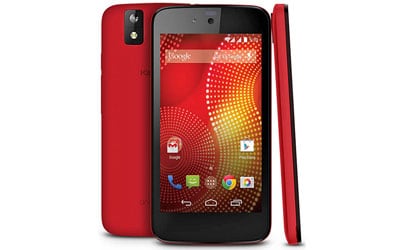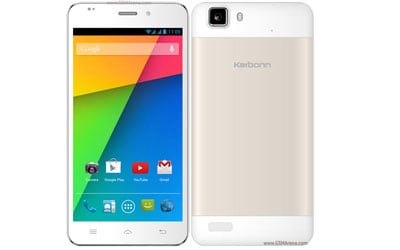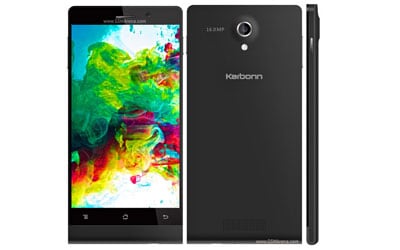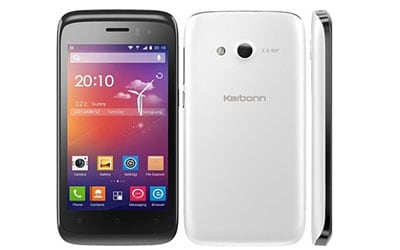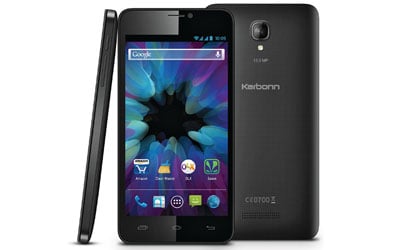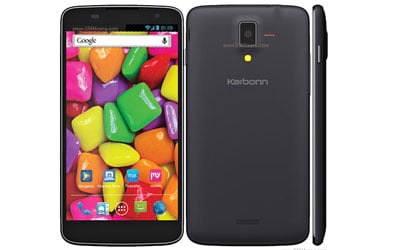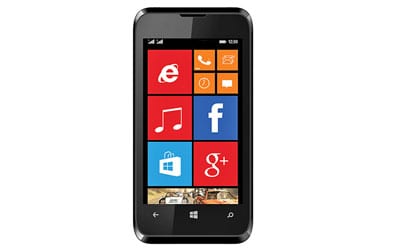 Other Karbonn Resources