The latest list of Nokia phone models is sleek, functional and easy on the eyes. The fact that Nokia runs on a Microsoft 8 operating system still sparks some debate among users. Android fanatics find Nokia's resistance to adopt the technology a bit doubtful, although there are also many users who consider Nokia a welcome change in the whole smartphone industry.

Nokia's latest flagship models, the Lumia 928 and the Lumia 925 have two major awesome features that will make even those who are not fans of the Windows phone excited. The phone features a Xenon flash for photography – which translates to amazing, high quality photos in a neat package. Plus, the Lumia 928 has 4G LTE data connectivity that will allow users to have exceptional browsing speed anytime, anywhere.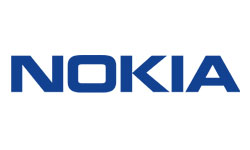 The two features are undoubtedly attractive selling points for the Windows phone. Not to mention, the sleek design and the considerably large screen of the phone aren't bad, either. The Lumia could have had it worse, but with these two features, it has found its rightful place in the market for sought-after, quality phones in 2013.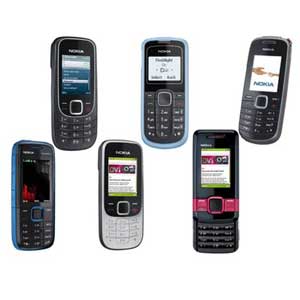 Image source: gsmarena.com
The Lumia 928 is currently locked to Verizon's 4G LTE network, so the downside is that those who are planning to give the phone a try will have to get a two-year contract with Verizon. The good news is that it could be a good deal. And if skepticism wins over, there are others that are worth a try in the lost of Nokia phone models that aren't locked to a specific network.
Related Other Finnish Wireless Handheld Device Vertu Phones: A Landmark in Premium Mobile Phones
Here is the complete list of all Nokia phone models:
Nokia G10

Image Source: nokia.com
Get a phone that's perfect for a family-centric lifestyle! The Nokia G10 is built with the family in mind, with a battery that will last for days! The AI-assisted battery on this wonderful phone pairs really well with its big screen and triple camera orientation – a nice combination when capturing those wonderful and unforgettable precious moments!
Additionally, this phone prioritized security – access has to the option to only be granted through touch or a glance, and regular security updates are done to keep media safe from harm! Truly, the Nokia G10 is just the perfect device that'll fit into a family setting!
More About Nokia G10 on nokia.com
Nokia G50

Image Source: nokia.com
5G is the future, so you best get a phone that'll work real well with this! The Nokia G50 is 5G ready, mainly because of the amazing Qualcomm Snapdragon that powers it. And speaking more about power, the Nokia G50 is integrated with an amazing battery that can potentially last up to two days between charges! This phone also comes with a really nice triple camera orientation (48 MP) that can capture crystal-clear images!
More importantly, Nokia values its products' lifespan as well – the Nokia G50 comes with excellent monthly security updates (up to 3 years) and approximately 2 years of OS upgrades! Future-proof is the way to go and this is possible with the Nokia G50!
More About Nokia G50 on nokia.com
Nokia C30

Image Source: nokia.com
View amazing details on a larger display with the Nokia C30! Built with a larger screen (6.82″), you are assured of both entertaining and productive opportunities on this device! Considering the nice potential of the Nokia C30 being a great media device, it's a nice thought that this phone also comes with a battery that can last up to 3 days! Convenience also is a nice focus of this phone, with the device running on the amazing Android 11 (Go) OS.
Security is excellent as well, with facial and fingerprint access and approximately 2 years of regular security updates! And being a Nokia product, you're assured of the peace of mind that this device is tough – the polycarbonate shell it has will shield it from almost anything!
More About Nokia C30 on nokia.com
Nokia C20

Image Source: nokia.com
A nice blend of style and performance, the Nokia C20 is a great example of the brand's dedication on a phone that you can both rely on and be proud of! Emphasizing the unique and attractive aesthetic aspect of Scandinavian design, this phone performs in a superior manner with its fast and powerful octa-core processor!
The Nokia C20 is also a tough phone – made out of quality and durable materials, this device can withstand almost all sorts of elements! Additionally, this phone comes with regular security updates, making this a device that'll give you the peace of mind you deserve! The Nokia C20 is the way to go!
More About Nokia C20 on nokia.com
Nokia 1.4

Image Source: nokia.com
Work and play goes hand in hand in the amazing Nokia 1.4. Great for students who need a device to learn, this phone lets media access and streaming be an easy and simple affair! The Nokia 1.4 has a large 6.51″ screen to view videos and images clearly. This phone's camera setup (which integrates a macro cam) helps capture clear and detailed pictures. Additionally, the Nokia 1.4 has a simple yet attractive design that fits really well in one's hands.
And since it's a Nokia phone, expect some nice durability with this one! In a nutshell, the Nokia 1.4 is a tough and reliable phone that everyone will appreciate using!
More About Nokia 1.4 on nokia.com
Nokia 5.4

Image Source: nokia.com
Your imagination is your limit when it comes to the creative features found in the Nokia 5.4! This dazzling phone is made to create amazing media, from crystal-clear pictures to some excellent cinematic wonders!
The nice combo of 16 MP and 48 MP cameras will help you take the photos and videos you desire, paired perfectly with the clarity offered by the 6.39″ screen! The Nokia 5.4 also has a powerful battery, which stays powered up to 2 days!
Additionally, this phone has a wonderful Qualcomm Snapdragon 662 mobile platform integration, giving you the juice to create just whatever you want! Tough since it's a Nokia, and really creative to bolster masterpieces, the Nokia 5.4 is a phone that artists dream of!
More About Nokia 5.4 on nokia.com
Nokia C1

Image Source: nokia.com
Straight to the point: the Nokia C1 offers all the basic needs you'd want in a smartphone for both online and offline needs! All the essential features are focused in this phone, providing you smart and practical solutions for virtually anything! The 5.4″ screen offers just enough space for you to view your files and media, which can be accessed with the quick and easy features offered by the reliable Android 9 Pie OS.
The 5 MP camera installed on the Nokia C1 has enough power to take some really nice selfies and the 2500 mAh battery this phone has can last up to a single day! Also, the basic construction of this phone offers just the right amount of protection from everyday wear and there! Basically, the Nokia C1 offers the essentials in a nice and stylish manner!
More About Nokia C1 on nokia.com
Nokia 7.2

Image Source: nokia.com
Creative and tough, the Nokia 7.2 bridges the gap between essential smartphone features and artistic mobile enhancements. Powered by the smooth Android 9 Pie OS, the Nokia 7.2 has the right set of solutions for almost every need. The triple camera orientation captures some really nice pictures and videos, which can all be viewed in the nice 6.3″ screen.
And given that the cameras make use of ZEISS tech, expect only some crystal-clear quality shots! Also, this phone is built with a nice metallic finish, which presents both style and durability. All in all, it's everything that you'd ever want in a smartphone!
More About Nokia 7.2 on nokia.com
Nokia 2.3

Image Source: nokia.com
Beauty and greatness are both enhanced in this elegant Nokia 2.3. Beautiful and tough, this phone also comes with an innovative adaptive battery that allows the device to last up to two days in a single charge. Also, the impressive combo of 13 MP and 2 MP cameras is maximized to the fullest with a nice AI imaging to assist in capturing some of the best shots and videos!
These pictures and videos are then viewed in an awesome 6.2″ HD screen, for an outstanding multimedia experience. Security is excellent as well in the Nokia 2.3, with the option of a biometric system for access. The Nokia 2.3, to sum it up, is an attractive smartphone that provides essential solutions for all sorts of needs!
More About Nokia 2.3 on nokia.com
Nokia C2

Image Source: nokia.com
Your everyday phone doesn't need to be boring. The Nokia C2 provides you all the essential smartphone features you'd need, with the additional benefit of having creative and security perks! For starters, the 5 MP camera in this phone has just the right amount of clarity to capture some of the most beautiful shots you'll ever take in your life. And those shots can be viewed in a wonderful manner, care of the Nokia C2's 5.7″ HD screen.
Storage is also excellent with the light app management of the Android 9 Pie OS, which works perfectly with the phone's reliable 2800 mAh battery.
In terms of design and construction, the Nokia C2 is built following a minimal aesthetic philosophy, which works well with the durability that Nokia is known for. Basic yet great, the Nokia C2 may just be the everyday phone you've always dreamt of!
More About Nokia C2 on nokia.com
| | |
| --- | --- |
| Nokia N8 | Nokia X2 |
| Nokia 230 | Nokia 105 Dual SIM (2015) |
| Nokia 222 Dual SIM | Nokia 105 (2015) |
| Nokia 215 Dual SIM | Nokia 215 |
| Nokia Lumia 638 | Nokia N1 |
| Nokia Lumia 730 Dual SIM | Nokia Lumia 830 |
| Nokia Lumia 735 | Nokia 130 Dual SIM |
| Nokia 130 | Nokia Lumia 530 Dual SIM |
| Nokia Lumia 530 | Nokia X2 Dual SIM |
| Nokia 225 | Nokia 225 Dual SIM |
| Nokia Lumia 635 | Nokia Lumia 930 |
| Nokia Lumia 630 | Nokia Lumia 630 Dual SIM |
| Nokia X+ | Nokia XL |
| Nokia X | Nokia Asha 230 |
| Nokia 220 | Nokia Lumia Icon |
| Nokia Lumia 525 | Nokia Lumia 2520 |
| Nokia Lumia 1320 | Nokia Lumia 1520 |
| Nokia Asha 503 Dual SIM | Nokia Asha 503 |
| Nokia Asha 502 Dual SIM | Nokia Asha 500 Dual SIM |
| Nokia Asha 500 | Nokia 108 Dual SIM |
| Nokia 515 | Nokia 107 Dual SIM |
| Nokia 106 | Nokia Nokia Lumia 625 |
| Nokia 208 | Nokia Lumia 1020 |
| Nokia Lumia 928 | Nokia Lumia 925 |
| Nokia Asha 210 | Nokia 207 |
| Nokia Lumia 720 | Nokia Asha 501 |
| Nokia 301 | Nokia Lumia 520 |
| Nokia Asha 310 | Nokia 105 |
| Nokia Lumia 620 | Nokia Lumia 505 |
| Nokia 114 | Nokia 206 |
| Nokia Asha 205 | Nokia 109 |
| Nokia Lumia 510 | Nokia Lumia 822 |
| Nokia Asha 309 | Nokia Lumia 810 |
| Nokia Lumia 920 | Nokia Asha 308 |
| Nokia Asha 311 | Nokia Lumia 820 |
| Nokia Asha 305 | Nokia Asha 306 |
| Nokia 112 | Nokia 113 |
| Nokia 110 | Nokia 111 |
| Nokia Lumia 610 NFC | Nokia 103 |
| Nokia 800c | Nokia 808 PureView |
| Nokia Asha 203 | Nokia Asha 302 |
| Nokia Asha 202 | Nokia Lumia 610 |
| Nokia Lumia 900 | Nokia Lumia 900 AT&T |
| Nokia Lumia 710 T-Mobile | Nokia Lumia 800 |
| Nokia 801T | Nokia X2-02 |
| Nokia Lumia 710 | Nokia Asha 200 |
| Nokia Asha 201 | Nokia Asha 303 |
| Nokia Asha 300 | Nokia 603 |
| Nokia C2-05 | Nokia C5-05 |
| Nokia C5-06 | Nokia X2-05 |
| Nokia C5-04 | Nokia C3-01 Gold Edition |
| Nokia 701 | Nokia 101 |
| Nokia 700 | Nokia 100 |
| Nokia 600 | Nokia 500 |
| Nokia N9 | Nokia C5 5MP |
| Nokia C2-06 | Nokia C2-03 |
| Nokia 702T | Nokia C2-02 |
| Nokia N950 | Nokia T7 |
| Nokia X1-01 | Nokia Oro |
| Nokia E6 | Nokia X7-00 |
| Nokia C2-01 | Nokia C7 Astound |
| Nokia X1-00 | Nokia C5-03 |
| Nokia X2-01 | Nokia E7 |
| Nokia C7 | Nokia C6-01 |
| Nokia C3-01 Touch and Type | Nokia 5250 |
| Nokia X3-02 Touch and Type | Nokia X3 Touch and Type S |
| Nokia X5-01 | Nokia X6 8GB |
| Nokia E73 Mode | Nokia 5233 |
| Nokia C1-01 | Nokia C2-00 |
| Nokia C1-02 | Nokia C1-00 |
| Nokia N8 | Nokia X2-00 |
| Nokia C6 | Nokia E5 |
| Nokia C3 | Nokia C5 |
| Nokia C5 TD-SCDMA | Nokia X5 TD-SCDMA |
| Nokia 6303i classic | Nokia 5132 XpressMusic |
| Nokia X6 16GB | Nokia 2710 Navigation Edition |
| Nokia X6 | Nokia 6700 slide |
| Nokia 7230 | Nokia 5330 Mobile TV Edition |
| Nokia 2690 | Nokia 2220 slide |
| Nokia 1616 | Nokia 1800 |
| Nokia 5235 Comes With Music | Nokia 1280 |
| Nokia X3 | Nokia 6788 |
| Nokia N97 mini | Nokia N900 |
| Nokia 5230 | Nokia 3208c |
| Nokia 5800 Navigation Edition | Nokia 6350 |
| Nokia Mural | Nokia 6760 slide |
| Nokia 3720 classic | Nokia 6790 Surge |
| Nokia 5530 XpressMusic | Nokia E72 |
| Nokia 3710 fold | Nokia 6730 classic |
| Nokia 6600i slide | Nokia 7020 |
| Nokia 2720 fold | Nokia 2730 classic |
| Nokia E52 | Nokia 6216 classic |
| Nokia 5030 XpressRadio | Nokia 5730 XpressMusic |
| Nokia 5330 XpressMusic | Nokia N86 8MP |
| Nokia E55 | Nokia 6720 classic |
| Nokia 6710 Navigator | Nokia E75 |
| Nokia 6700 classic | Nokia 5630 XpressMusic |
| Nokia 2700 classic | Nokia 6303 classic |
| Nokia 8800 Gold Arte | Nokia 6208c |
| Nokia 6260 slide | Nokia N97 |
| Nokia E63 | Nokia 7100 Supernova |
| Nokia 2330 classic | Nokia 5130 XpressMusic |
| Nokia 2323 classic | Nokia 1662 |
| Nokia 1661 | Nokia 1202 |
| Nokia 5800 XpressMusic | Nokia N85 |
| Nokia N79 | Nokia 7510 Supernova |
| Nokia 7310 Supernova | Nokia E71 |
| Nokia 7210 Supernova | Nokia 3610 fold |
| Nokia E66 | Nokia 8800 Carbon Arte |
| Nokia 7610 Supernova | Nokia 6600 fold |
| Nokia 703 | Nokia 6600 slide |
| Nokia 3600 slide | Nokia 5320 XpressMusic |
| Nokia 5220 XpressMusic | Nokia 6212 classic |
| Nokia 7070 Prism | Nokia 5000 |
| Nokia 2680 slide | Nokia N96 |
| Nokia 6300i | Nokia 1680 classic |
| Nokia 6220 classic | Nokia 6210 Navigator |
| Nokia N78 | Nokia 6124 classic |
| Nokia 2110 | Nokia 3110 |
| Nokia 6110 | Nokia 8110 |
| Nokia 5110 | Nokia 6130 |
| Nokia 6150 | Nokia 3210 |
| Nokia 9110i Communicator | Nokia 9000 Communicator |
| Nokia 6210 | Nokia 7110 |
| Nokia 6250 | Nokia 8810 |
| Nokia 8850 | Nokia 8210 |
| Nokia 9210 Communicator | Nokia 3310 |
| Nokia 8250 | Nokia 8890 |
| Nokia 3350 | Nokia 3330 |
| Nokia 8310 | Nokia 6310 |
| Nokia 5510 | Nokia 6500 |
| Nokia 6510 | Nokia 5210 |
| Nokia 8910 | Nokia 8855 |
| Nokia 7650 | Nokia 3510 |
| Nokia 3410 | Nokia 6310i |
| Nokia 3610 | Nokia 7210 |
| Nokia 9210i Communicator | Nokia 6610 |
| Nokia 3530 | Nokia 3510i |
| Nokia 2100 | Nokia 5100 |
| Nokia 3650 | Nokia 6650 |
| Nokia 6100 | Nokia 6800 |
| Nokia 8910i | Nokia 7250 |
| Nokia N-Gage | Nokia 6650 fold |
| Nokia N82 | Nokia 1209 |
| Nokia 8800 Sapphire Arte | Nokia 3110 Evolve |
| Nokia 3555 | Nokia 3120 classic |
| Nokia 6600 | Nokia 2600 classic |
| Nokia 3100 | Nokia 7900 Crystal Prism |
| Nokia 7250i | Nokia 6620 |
| Nokia 3300 | Nokia 6220 |
| Nokia 1100 | Nokia 6108 |
| Nokia 3200 | Nokia 2300 |
| Nokia 7600 | Nokia 3660 |
| Nokia 6810 | Nokia 6230 |
| Nokia 6820 | Nokia 7700 |
| Nokia 3108 | Nokia 6610i |
| Nokia 7200 | Nokia 5140 |
| Nokia 7610 | Nokia 9500 |
| Nokia 3120 | Nokia N-Gage QD |
| Nokia 3220 | Nokia 2600 |
| Nokia 7280 | Nokia 2650 |
| Nokia 6670 | Nokia 3230 |
| Nokia 7260 | Nokia 7270 |
| Nokia 6260 | Nokia 9300 |
| Nokia 6170 | Nokia 6630 |
| Nokia 3128 | Nokia 6020 |
| Nokia 7710 | Nokia 6822 |
| Nokia 6681 | Nokia 6101 |
| Nokia 6030 | Nokia 6680 |
| Nokia 6230i | Nokia 6021 |
| Nokia 5140i | Nokia 8800 |
| Nokia 1101 | Nokia 7370 |
| Nokia 2652 | Nokia 1110 |
| Nokia N70 | Nokia 7360 |
| Nokia 6111 | Nokia 1600 |
| Nokia 6708 | Nokia 7380 |
| Nokia 6270 | Nokia N71 |
| Nokia 6280 | Nokia N95 8GB |
| Nokia 6060 | Nokia N81 8GB |
| Nokia N91 | Nokia N81 |
| Nokia N90 | Nokia 6263 |
| Nokia 3250 | Nokia 6301 |
| Nokia E60 | Nokia E51 |
| Nokia E61 | Nokia E51 camera-free |
| Nokia E62 | Nokia 8800 Arte |
| Nokia E70 | Nokia 5610 XpressMusic |
| Nokia 6555 | Nokia 5310 XpressMusic |
| Nokia 8600 Luna | Nokia 6500 classic |
| Nokia 7900 Prism | Nokia 7500 Prism |
| Nokia 6500 slide | Nokia N810 |
| Nokia 2630 | Nokia 3500 classic |
| Nokia 6267 | Nokia N87 |
| Nokia 2660 | Nokia 2760 |
| Nokia 1208 | Nokia 1650 |
| Nokia 6121 classic | Nokia 1200 |
| Nokia 5700 | Nokia 6120 classic |
| Nokia N77 | Nokia N76 |
| Nokia 6290 | Nokia N93i |
| Nokia 6086 | Nokia E65 |
| Nokia 6300 | Nokia E90 |
| Nokia 2626 | Nokia 5070 |
| Nokia 6110 Navigator | Nokia E61i |
| Nokia N95 | Nokia N800 |
| Nokia 3110 classic | Nokia 3109 classic |
| Nokia N75 | Nokia 5300 |
| Nokia 6288 | Nokia 5200 |
| Nokia 8800 Sirocco | Nokia 6085 |
| Nokia 7373 | Nokia 7390 |
| Nokia 6080 | Nokia 6151 |
| Nokia E50 | Nokia 1110i |
| Nokia N93 | Nokia 5500 Sport |
| Nokia N72 | Nokia N73 |
| Nokia 2610 | Nokia 2310 |
| Nokia 1112 | Nokia 6136 |
| Nokia 6133 | Nokia 6131 |
| Nokia 6126 | Nokia 6070 |
| Nokia 6125 | Nokia 6103 |
| Nokia 6233 | Nokia 6234 |
| Nokia 6282 | Nokia 9300i |
| Nokia N92 | Nokia N80 |
| Nokia 230 Dual SIM | Nokia 222 |
Photos of Nokia's different types of phones
Image source: gsmarena.com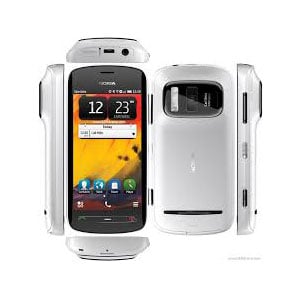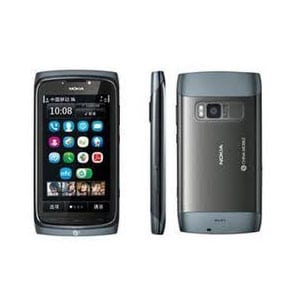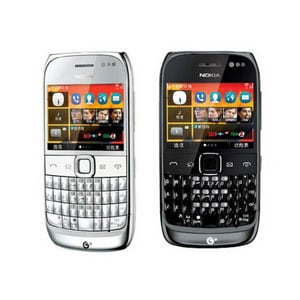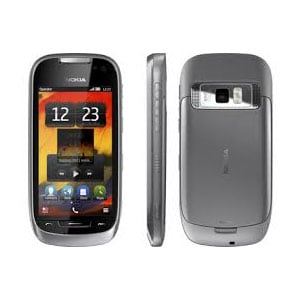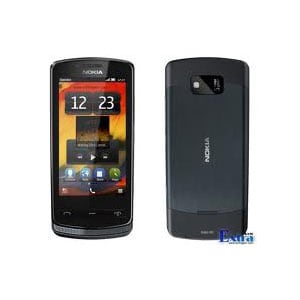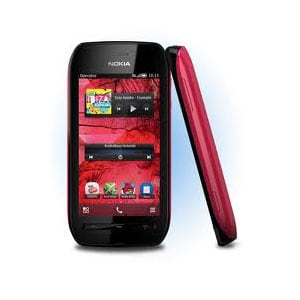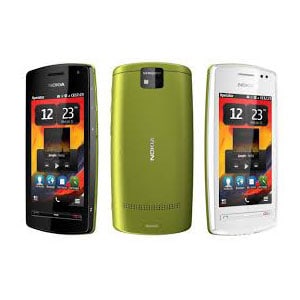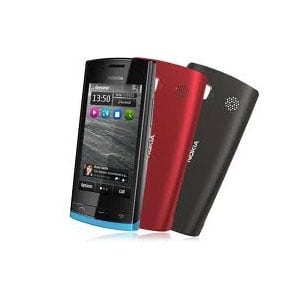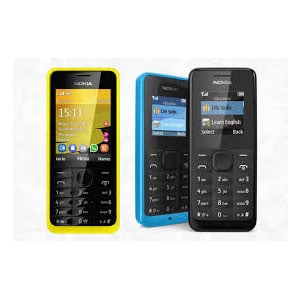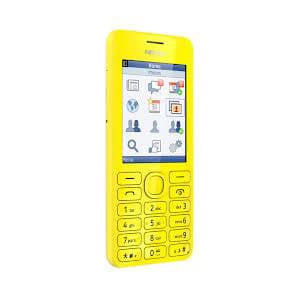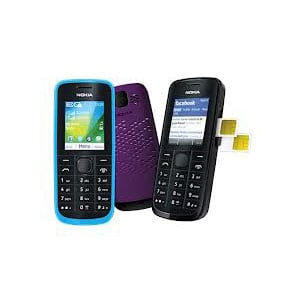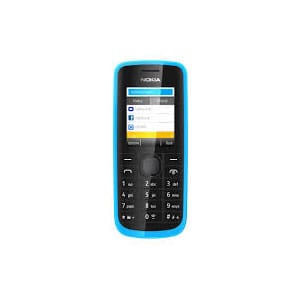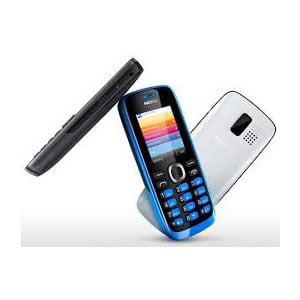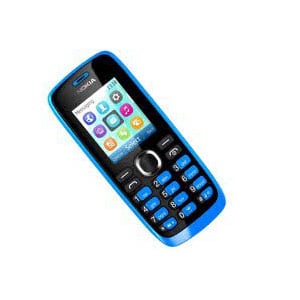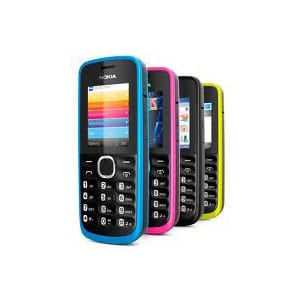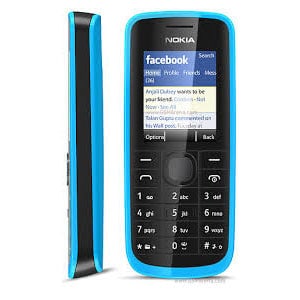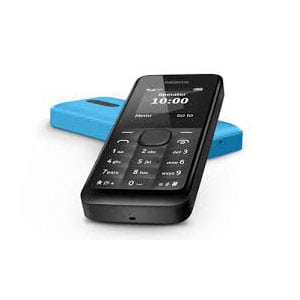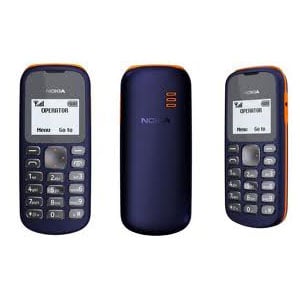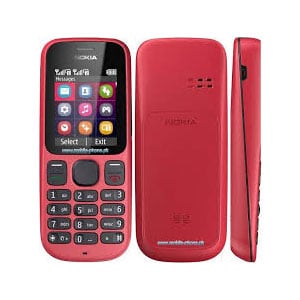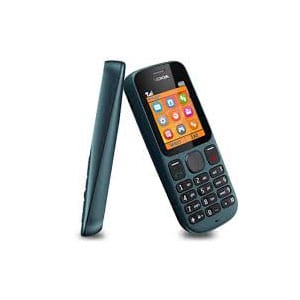 These other phone models list articles might be helpful to you


Asus Phone Models List



Toshiba Phone Models List



ZTE Phone Models List



T-Mobile Phone Models List


HP Phone Models List
Official Website of the Company: