Amazon is an electronic and cloud computing company based in Seattle, Washington. They are the biggest Internet retailer in the world in numbers of sales and capital. Amazon started to be an online bookstore and later on grew on selling DVDs, CDs, Blu-rays, MP3 and video streaming, audiobook streaming, video games, software, and other tangible items like furniture, food, jewelry, and toys.

Later on as their company grew, they started on creating their own smartphones. They started with Kindle, a line of e-readers, which are used for opening .epub or .mobi files containing text contents. The Kindle was a top hit especially to toddlers who are just first introduced to reading and also for bookworms as well.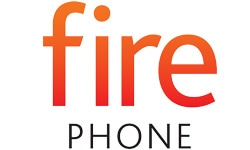 Amazon took advantage of this and later on released the Kindle Fire. It was released in September 2011. It has a 7-inch capacitive touchscreen powered by a dual-core Cortex A9 processor. It has 8GB storage and has 512 megabytes of RAM.
The Kindle Fire does not have cellular connectivity but it can already download and install apps through Wi-Fi connection.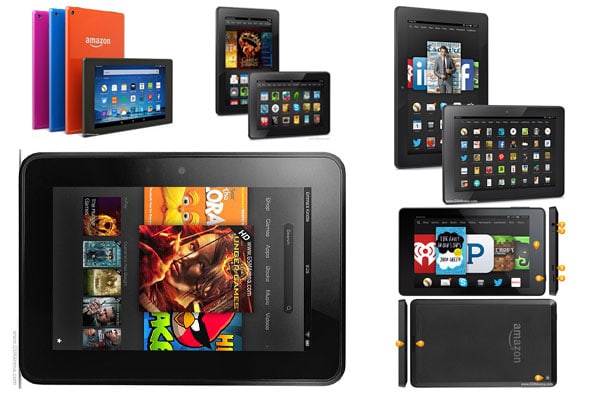 Image source: gsmarena.com
A few versions of Kindle Fire were launched right after including the Kindle Fire HD, Kindle Fire HD 8.9, Kindle Fire HD 8.9 LTE, Kindle Fire HD 2013, Kindle Fire HDX, and the Kindle Fire HDX 8.9. These models are tablets but the cellular connectivity was only launched on the HD LTE and later models.
Their first phone, the Amazon Fire Phone was launched in July 2014. It has a 4.7 inches capacitive touchscreen powered by the Qualcomm Snapdragon 800 processor. It has no SD card slot but has either 32GB or 64GB internal storages.
Related Other American Wireless Handheld Device Yezz
The front and back of the Amazon Fire Phone are made of Corning Gorilla Glass 3, one of the most durable phone glasses as of today. After this launch, they also followed the new Fire models including the HD 6, HD 7, HDX 8.9 2014, Fire 7, Fire HD 8, and the newest Fire HD 10.
Here is the complete list of all Amazon phone models:
| | |
| --- | --- |
| Amazon Fire HD 10 | Amazon Fire Phone |
| Amazon Kindle Fire HD 8.9 | Amazon Kindle Fire HDX |
| Amazon Kindle Fire HD (2013) | Amazon Fire HD 6 |
| Amazon Kindle Fire HDX 8.9 | Amazon Fire HD 8 |
| Amazon Fire 7 | Amazon Kindle Fire HD 8.9 LTE |
| Amazon Fire HD 7 | Amazon Fire HDX 8.9 (2014) |
| Amazon Kindle Fire HD | Amazon Kindle Fire |
Photos of Amazon different types of phones
Image source: gsmarena.com