Sometimes, the best smartphones do not have those glitz and glamour features. The basic functions are what needs to be focused on. Add in some tried-and-tested durability, and you've got yourself a winner!

Consider yourself lucky: Blackview Phone models are built just like that!
A Nice View on How Blackview Phones First Started
A relatively new brand in the smartphone industry, Blackview was launched March of 2013. Spearheaded by serial entrepreneur, Xu Ming (David Xu), smartphone models from this company were aimed to deliver high quality tech advancements, without the hefty price tag that often comes with these features.

Additionally, Blackview aims to provide smartphones that offer a rugged look to it. As sleek as some models are out currently in the market, Blackview retains the utilitarian look – an aesthetic appreciated by different people, especially those who want to own a mobile device that will not simply break!
Related Other Chinese Smartphone Company OnePlus: When You Need to Settle Only For the Best Smartphone Models
A List of Some of the Most Exciting Blackview Phones Released
Since its launch, Blackview made sure to bring about tough and efficient smartphone models for anyone to join. Here are some models that you may want to know more about:
---
Blackview BV9900

Image Source: blackview.hk
A great representation of everything that makes Blackview a wonderful smartphone to use, the BV9900 brings the rugged look in – without losing the high capabilities and features that will delight tech-savvy individuals.
Aside from its tough exterior shell, the BV9900 is designed withstand temperature. Its waterproof construction actually allows owners to still use the smartphone in depth of 1.5m (for as long as 30 minutes!). Dropping at a height of 1.5m, the BV9900 can still withstand the fall – just perfect for people who spend a lot of time outdoors!
Integrated with a water drop screen (and a safety enhancement of using Gorilla Glass 5), this Android 9 Pie OS smartphone does have some nice tech features you need in a device. Additionally, the heart rate monitor and hygrometer are some fine analytical devices for those on-the-go.
The BV9900 houses a powerful AI, the MediaTek Helio P90. Packed with 8GB RAM and 256 ROM, you do have a wonderful beast in your hands!
More About Blackview BV9900 on blackview.hk
---
Blackview A80 Pro

Image Source: blackview.hk
If you fancy yourself as a photography enthusiast, but still want everything running in a tight budget, the the A80 Pro may just be the perfect smartphone for you.
Dubbed as a budget king, the A80 Pro does have some mighty features in it – without losing out on quality. The first thing you may notice on this phone is its impressive 13MP quad camera layout (Sony IMX258). Paired with these sharp lenses is the 8MP selfie camera, which still offers high resolution images.
Additionally, the 4680mAh battery in the A80 Pro means you can rely on this smartphone, even when you need tons of pictures. The 4GB RAM and 65GB ROM configuration, matched with the MediaTek Helio P25 processor means that this smartphone will perform excellently, without having to consider lags and the like.
The A80 Pro comes with a water drop screen and sleek 2.5D curved glass construction, easily making it one of the most stylish phones from Blackview!
More About Blackview A80 Pro on blackview.hk
---
Blackview BV9800 Pro

Image Source: blackview.hk
For those into an extreme lifestyle, the BV9800 Pro has the perfect set of tools to match your needs.
With a strong casing that can withstand even extreme temperatures, this is one smart device that you would want to have with you out in the wild.
Going with that mindset, the BV9800 Pro comes with a reliable GPS system (so that you'll always know where you're at), a waterproofing system that'll keep it functional even submerged underwater, and a nifty Thermal sensor for you to get heat signals even during low visibility situations.
The BV9800 Pro performs fast and precise as well, with a nice combination of 6GB RAM and 128GB ROM. The Helio P70 Octa-core processor unit integrated into the device offers a fast and powerful punch!
A really tough device that delivers the goods!
More About Blackview BV9800 Pro on blackview.hk
---
Blackview BV9100

Image Source: blackview.hk
Not only does the BV9100 come with the tough construction that Blackview phones are known for. It also has a very efficient battery that stays powered for a very long time.
Focusing on that feature, the BV9100's 13000mAh battery is a massive beast that won't die on you. In fact, it's stated to last for up to 60 days (at standby time), assuring you that you're juiced up even when you're using the device at its fullest potential.
But more than its battery, the BV9100 does come with nice features that will delight any smartphone user. The Android 9 Pie OS has everything when it comes to ease and convenience; the combination of a Helio P35 octa-core processor (4GB and 64GB); and a 16MP Samsung front camera means this is one tough and tech-savvy phone to use!
More About Blackview BV9100 on blackview.hk
---
Blackview BV9500 Plus

Image Source: blackview.hk
Survive even the toughest ordeals with a smartphone you can rely on. The BV9500 Plus is a good example of a Blackview phone that delivers on both durability and basic functionality.
The rugged looks of this phone is appealing – a perfect enhancement of those seeking adventure. Additionally, the phone's body and casing are built tough, able to withstand all sorts of elements one can encounter in the wild.
The 10000mAh battery produces the power you need during crucial moments – and it won't die on you, considering its longevity.
In terms of visuals, the BBV9500 Plus comes with tough Gorilla Glass. Display also comes with excellent color tuning – images are crisp and sharp, a delight to view!
Powered by an octa-core Helio P70 processor, you've got the speed and efficiency even when using multiple apps. Space isn't a problem, with the 4GB RAM and 64GB ROM configuration.
This is one excellent smartphone that shows Blackview knows its stuff!
More About Blackview BV9500 Plus on blackview.hk
Get a Blackview Phone Today
Given the many nice things that one can say about these smartphone models, more people really ought to know more about this brand. After all, can't we all have smartphones that balances durability and performance? Hope you get a chance to own a phone from this brand – and if you do, let us know how your experience is with it!
Here is the Complete List of All Blackview Phone Models:
| | |
| --- | --- |
| Black View A7 | Black View A7 Pro |
| Black View A10 | Black View P6000 |
| Black View S8 | Black View S6 |
| Black View BV6000T/BV6000(GPRS DATA) | Black View BV6000 |
| Black View BV6000s | Black View BV7000 Pro |
| Black View BV7000 | Black View BV8000 Pro |
| Black View BV9000 | Black View BV9000 Pro |
| Black View P10000 Pro | Black View A20 |
| Black View BV5800 | Black View BV5800 Pro |
| Black View A20 Pro | Black View BV9500 |
| Black View BV9500 Pro | Black View A30 |
| Black View BV1000 | Black View BV6800 Pro |
| Black View MAX 1 | Black View BV5500 |
| Black View A60 | Black View BV9600 Pro |
| Black View A60 Pro | Black View BV5500 Pro |
| Black View BV6100 | Black View BV9600 |
| Black View BV9700 Pro | Black View BV9500 Plus |
| Black View BV5900 | Black View BV9100 |
| Black View BV9800 / BV9800 Pro | Black View A80 Pro |
| Black View BV9900 | |
Photos of Blackview Different Types of Phones
Image source: gsmarena.com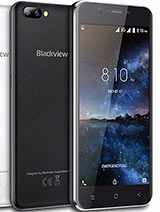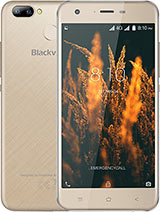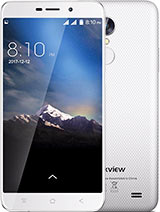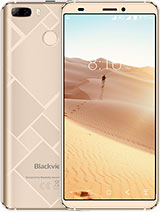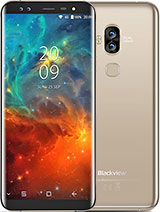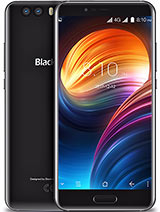 Other Blackview Phone Resources:
Blackview Official Products list
Blackview on FB
Blackview on Youtube
Blackview on Twitter
Blackview on VK
Blackview on FB Amazon
Blackview on IG