Acer is a Taiwanese electronics company that is at par with brands such as Toshiba, Asus and Lenovo. But despite the fact that all these three names are widely known for manufacturing mostly computers, Acer has taken a leap and undertook the world of mobile phones and tablets as well.

In fact, Acer has just announced the C720P Chromebook with touch screen that is set to debut in December 2013. But aside from introducing innovations in the computer industry, Acer is also making a name in the mobile industry. In fact, the Acer phone models list is the past year has been nothing short of impressive.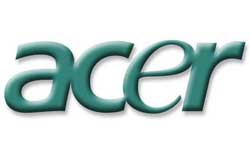 Related Other Taiwanese Cellular Phone Technology HTC
Acer's Liquid series of smart phones boast of super powerful features and specs. For instance, the Acer Liquid S2, which was released in November 2013, has 16 GB of internal memory, 2 GB of RAM, and is expandable up to 128 GB. With those numbers alone, you can already let your imagination run wild about what you can do with your phone. Add the quad-core CPU and you have yourself a pretty powerful device that is only .35 inches thin.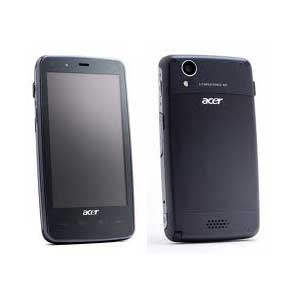 Image source: gsmarena.com
Another popular model in the Acer phone models list is the Acer Liquid Z3, with 4 GB of internal memory, and expandable slot of up to 32 GB. The specs are slightly less powerful compared to that of the Liquid S2, but given the more expensive alternative brands with the same specs, you still get your money's worth by choosing instead from the Acer phone models list.
Full List of Acer Phone Models:
Acer Liquid Zest

Image Source: acer.com
It's an adventure like no other! Released last 2016, the Acer phone Liquid Zest is an Android 6.0 that looks simple outside, but is packed with excellent and efficient features that'll dazzle anyone.
Minimalist by nature (two colors are available, Daylight White and Midnight Black), the smooth look of the Liquid Zest will surely match all sorts of personalities.
The 5″ IPS display allows one to get a clear view of what matters, while the DTS studio sound enhancement gives a nice surround experience that expresses itself in a fine manner through the use of earphones.
In terms of camera usage, the Liquid Zest has a wide angle lens that'll allow more people into the frame – perfect for capturing precious moments. With an 8GB storage capacity and !GB RAM, you have just the right amount of memory to get things done with this smartphone.
A Quad-core 1.3 GHz – Z525 CPU allows enough juice to run apps that matter – you won't go wrong with this choice! Basic and right, you get what you truly need with this Acer smartphone choice!
More About Acer Liquid Zest on acer.com
Acer Liquid Z630S

Image Source: acer.com
The fun never stops with the Liquid Z630S! Whether for work or play, this smartphone's clear and wide screen is large enough for you to see things in a clear light. At 5.5″, the Liquid Z630S' HD screen matches really well with the 64 bit octa core processor that powers it, allowing games and apps to run without losing a beat.
The 32 GB ROM is more than enough to get things running, and the 4000 mAh battery will assure you that you'll have enough juice to last. For the camera, the Liquid Z630S has an impressive 8 MP quality that'll help you capture some nice shots. Coupled with the IPS screen, you'll be shooting and viewing some really nice shots with this phone!
Released last 2015, this smartphone actually still shines today, with its nice and reliable performance. Additionally, the Liquid Z630S also comes with a reliable media port, allowing easy access and transfers in a flash. For its time, this was an amazing enhancement!
More About Acer Liquid Z630S on acer.com
Acer Liquid Z630

Image Source: acer.com
As the Z630S' precursor, the Acer Liquid Z630 paved the way on what an amazing smartphone should be. Released last 2015 as well, this smartphone was packed with nice features that made it a hit during its time.
The Android 5.1 OS that came with the Liquid Z630 was superior during its release, which matches well with the smartphone's ample storage of 16 GB. The 2 GB RAM pairs well with the Mediatek MT6735 processor, a great choice when using this phone for gaming purposes.
The rear camera of this smartphone is set at 8 MP, which does help capture great and crisp pictures. The Liquid Z630 also came with a nice zero air gap tech, meaning the screen quality stays clear even in direct contact with sunlight, allowing for nice viewing of content in virtually any condition.
Coupled with the IPS screen built, this is one nice phone to own! Light and easy, this was a phone that you can truly rely on and be proud of!
More About Acer Liquid Z630 on acer.com
Acer Liquid Jade Primo

Image Source: acer.com
A smartphone released last 2016, the Acer Liquid Jade Primo proved that the brand has the means to make a phone that can handle several programs running without missing out on any crucial action! Meant for multitasking activities, the Liquid Jade Primo doesn't even lose out in the style category.
The dynamic curves found in this phone matches really well with its smooth finish – and it feels good to the touch as well, making it a choice phone to have in both play and work usage. The Liquid Jade Primo is tough as well, by integrating an excellent Gorilla Glass enhancement for both viewing and protective purposes.
This phone also makes use of Acer's innovative zero air gap tech, for clear and consistent screen quality. And for its time, the Liquid Jade Primo came with a nice feature that allows it to seamlessly sync with other devices, perfect for presentations or for activities that require the use of several devices.
Given its potential to multitask, Acer made sure to integrate an excellent cooling system for the phone, making the Liquid Jade Primo keep up when things go too hot!
More About Acer Liquid Jade Primo on acer.com
Acer Liquid M330

Image Source: acer.com
A budget phone that is packed with amazing stuff, this 2015 release was surely a keeper! The Acer Liquid M330's surprisingly best feature is its simplicity – with a basic, yet familiar design and performance, this smartphone seamlessly integrates with all sorts of uses.
Making use of a Microsoft Windows 10 OS, the Liquid M330 is equipped with the work essentials needed to boost productivity. By hooking up easily and quickly on the OneDrive cloud feature, things get done in a more efficient manner! The 8 GB memory was big during this time, which did work well with the Windows OS. The plastic casing, though flimsy for some, is still nice to touch.
Quick during its time, the Liquid M330 also makes use of 4G LTE, the fastest during this era! Additionally, this smartphone comes equipped with two 5 MP cameras, for some nice and simple pictures to be captured! Looks standard and performs well, the Liquid M330 was a reliable smartphone to own! In fact, the very simplicity it presents makes it a winner during its time!
More About Acer Liquid M330 on acer.com
Acer Liquid X2

Image Source: acer.com
Explore the world with a reliable smart device! The Acer Liquid X2 is the smartphone best used for people on the go, with its stylish yet tough features, and amazing performance that'll suit all sorts of situations.
Designed to be both executive class and for adventurers, this is surely eye candy that you can hold and use! Expect fluid power from this 2016 release, with the Android 5.1 OS used to run several programs in a quick and efficient manner. The 4,020 mAh battery makes sure you're charged up for the day and works really well with the powerful 64 bit octa core processor within!
Shutterbugs and those enchanted with their surroundings are in for a treat with the Liquid X2's cameras – the twin tandem of 13 MP cameras can capture sharp and clear images! Sound also matters in this amazing smartphone, with the Acer Liquid X2 equipped with the elegant DTS HD sound system. Perfect for both work and play, this is an elegant and tough smartphone to have!
More About Acer Liquid X2 on acer.com
Here is the complete list of all Acer phone models:
| | |
| --- | --- |
| Acer Liquid Jade 2 | Acer Liquid C1 |
| Acer Liquid Zest | Acer Liquid E1 |
| Acer Predator 8 | Acer Iconia Tab B1-710 |
| Acer Jade Primo | Acer Iconia Tab B1-A71 |
| Acer Liquid Z330 | Acer Iconia Tab A110 |
| Acer Liquid Z320 | Acer Liquid Z110 |
| Acer Liquid Z630S | Acer Liquid Gallant E350 |
| Acer Liquid Z630 | Acer Liquid Gallant Duo |
| Acer Liquid Z530S | Acer Liquid Glow E330 |
| Acer Liquid Z530 | Acer CloudMobile S500 |
| Acer Liquid M330 | Acer Iconia Tab A210 |
| Acer Liquid M320 | Acer Iconia Tab A200 |
| Acer Iconia Tab 10 A3-A30 | Acer Iconia Tab A701 |
| Acer Iconia One 8 B1-820 | Acer Iconia Tab A700 |
| Acer iconia Tab A3-A20 | Acer Iconia Tab A511 |
| Acer Iconia Tab A3-A20FHD | Acer Iconia Tab A510 |
| Acer Liquid Jade Z | Acer Allegro |
| Acer Liquid Z520 | Acer Liquid Express E320 |
| Acer Liquid Z220 | Acer Iconia Tab A501 |
| Acer Liquid M220 | Acer Iconia Smart |
| Acer Liquid Z410 | Acer Iconia Tab A500 |
| Acer Liquid Jade S | Acer Iconia Tab A101 |
| Acer Liquid Z500 | Acer Iconia Tab A100 |
| Acer Liquid X1 | Acer Liquid mini E310 |
| Acer Liquid Jade | Acer beTouch E210 |
| Acer Liquid E700 | Acer beTouch E140 |
| Acer Liquid E600 | Acer Liquid mt |
| Acer Liquid Z200 | Acer beTouch T500 |
| Acer Iconia Tab 8 A1-840FHD | Acer beTouch E130 |
| Acer Iconia Tab 7 A1-713HD | Acer beTouch E120 |
| Acer Iconia Tab 7 A1-713 | Acer Stream |
| Acer Iconia One 7 B1-730 | Acer Liquid E |
| Acer Liquid E3 Duo Plus | Acer neoTouch P400 |
| Acer Liquid E3 | Acer beTouch E400 |
| Acer Liquid Z4 | Acer neoTouch P300 |
| Acer Iconia B1-721 | Acer beTouch E110 |
| Acer Iconia B1-720 | Acer Liquid |
| Acer Iconia A1-830 | Acer neoTouch |
| Acer Liquid Z5 | Acer beTouch E200 |
| Acer Liquid S2 | Acer beTouch E100 |
| Acer Liquid Z3 | Acer beTouch E101 |
| Acer Liquid S1 | Acer DX650 |
| Acer Iconia Tab A3 | Acer M900 |
| Acer Iconia Tab A1-811 | Acer F900 |
| Acer Iconia Tab A1-810 | Acer X960 |
| Acer Liquid E2 | Acer Liquid Z2 |
Photos of Acer's different types of phones
Image source: gsmarena.com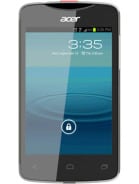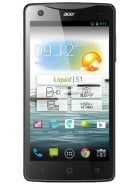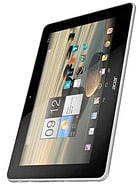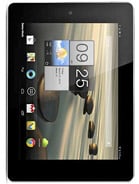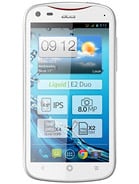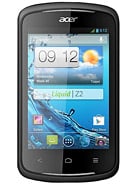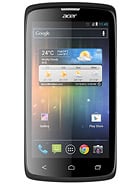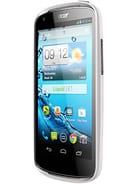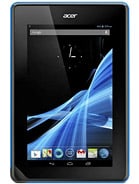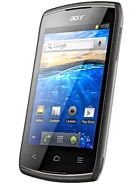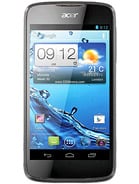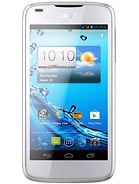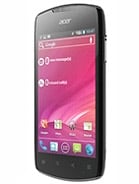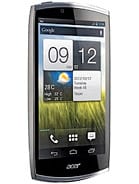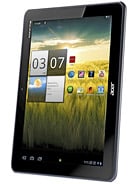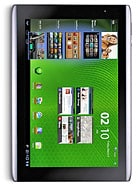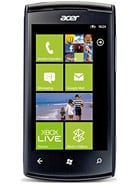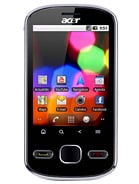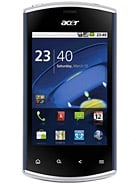 These other phone models list articles might be helpful to you


Panasonic Phone Models List



Lenovo Phone Models List



Xiaomi Phone Models List



Philips Phone Models List



Alcatel Phone Models List
Official Website of the Company:
[phone_trivia]