Acer is a Taiwanese electronics company that is at par with brands such as Toshiba, Asus and Lenovo. But despite the fact that all these three names are widely known for manufacturing mostly computers, Acer has taken a leap and undertook the world of mobile phones and tablets as well.

In fact, Acer has just announced the C720P Chromebook with touch screen that is set to debut in December 2013. But aside from introducing innovations in the computer industry, Acer is also making a name in the mobile industry. In fact, the Acer phone models list is the past year has been nothing short of impressive.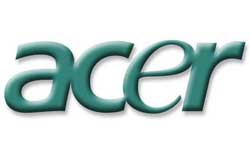 Related Other Taiwanese Cellular Phone Technology HTC
Acer's Liquid series of smart phones boast of super powerful features and specs. For instance, the Acer Liquid S2, which was released in November 2013, has 16 GB of internal memory, 2 GB of RAM, and is expandable up to 128 GB. With those numbers alone, you can already let your imagination run wild about what you can do with your phone. Add the quad-core CPU and you have yourself a pretty powerful device that is only .35 inches thin.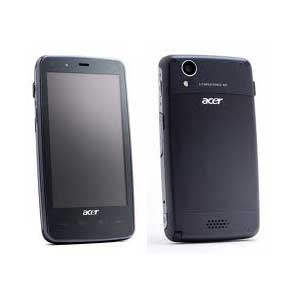 Image source: gsmarena.com
Another popular model in the Acer phone models list is the Acer Liquid Z3, with 4 GB of internal memory, and expandable slot of up to 32 GB. The specs are slightly less powerful compared to that of the Liquid S2, but given the more expensive alternative brands with the same specs, you still get your money's worth by choosing instead from the Acer phone models list.
Here is the complete list of all Acer phone models:
| | |
| --- | --- |
| Acer Liquid Jade 2 | Acer Liquid C1 |
| Acer Liquid Zest | Acer Liquid E1 |
| Acer Predator 8 | Acer Iconia Tab B1-710 |
| Acer Jade Primo | Acer Iconia Tab B1-A71 |
| Acer Liquid Z330 | Acer Iconia Tab A110 |
| Acer Liquid Z320 | Acer Liquid Z110 |
| Acer Liquid Z630S | Acer Liquid Gallant E350 |
| Acer Liquid Z630 | Acer Liquid Gallant Duo |
| Acer Liquid Z530S | Acer Liquid Glow E330 |
| Acer Liquid Z530 | Acer CloudMobile S500 |
| Acer Liquid M330 | Acer Iconia Tab A210 |
| Acer Liquid M320 | Acer Iconia Tab A200 |
| Acer Iconia Tab 10 A3-A30 | Acer Iconia Tab A701 |
| Acer Iconia One 8 B1-820 | Acer Iconia Tab A700 |
| Acer iconia Tab A3-A20 | Acer Iconia Tab A511 |
| Acer Iconia Tab A3-A20FHD | Acer Iconia Tab A510 |
| Acer Liquid Jade Z | Acer Allegro |
| Acer Liquid Z520 | Acer Liquid Express E320 |
| Acer Liquid Z220 | Acer Iconia Tab A501 |
| Acer Liquid M220 | Acer Iconia Smart |
| Acer Liquid Z410 | Acer Iconia Tab A500 |
| Acer Liquid Jade S | Acer Iconia Tab A101 |
| Acer Liquid Z500 | Acer Iconia Tab A100 |
| Acer Liquid X1 | Acer Liquid mini E310 |
| Acer Liquid Jade | Acer beTouch E210 |
| Acer Liquid E700 | Acer beTouch E140 |
| Acer Liquid E600 | Acer Liquid mt |
| Acer Liquid Z200 | Acer beTouch T500 |
| Acer Iconia Tab 8 A1-840FHD | Acer beTouch E130 |
| Acer Iconia Tab 7 A1-713HD | Acer beTouch E120 |
| Acer Iconia Tab 7 A1-713 | Acer Stream |
| Acer Iconia One 7 B1-730 | Acer Liquid E |
| Acer Liquid E3 Duo Plus | Acer neoTouch P400 |
| Acer Liquid E3 | Acer beTouch E400 |
| Acer Liquid Z4 | Acer neoTouch P300 |
| Acer Iconia B1-721 | Acer beTouch E110 |
| Acer Iconia B1-720 | Acer Liquid |
| Acer Iconia A1-830 | Acer neoTouch |
| Acer Liquid Z5 | Acer beTouch E200 |
| Acer Liquid S2 | Acer beTouch E100 |
| Acer Liquid Z3 | Acer beTouch E101 |
| Acer Liquid S1 | Acer DX650 |
| Acer Iconia Tab A3 | Acer M900 |
| Acer Iconia Tab A1-811 | Acer F900 |
| Acer Iconia Tab A1-810 | Acer X960 |
| Acer Liquid E2 | Acer Liquid Z2 |
Photos of Acer's different types of phones
Image source: gsmarena.com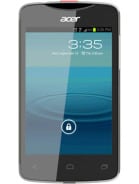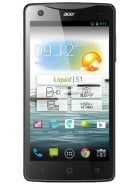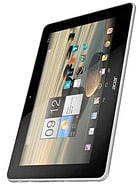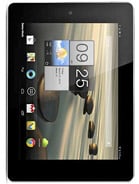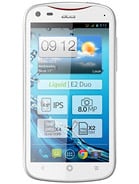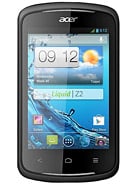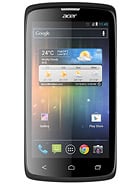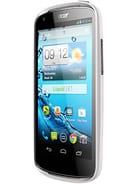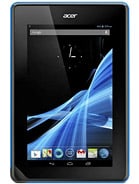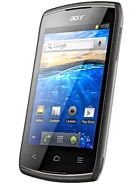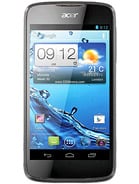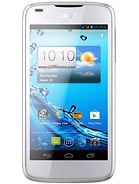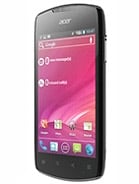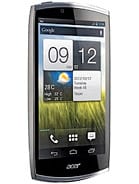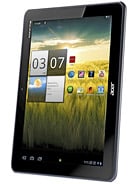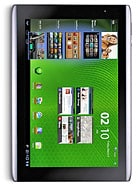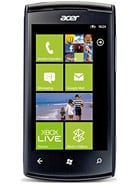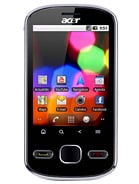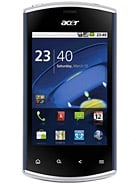 These other phone models list articles might be helpful to you


Panasonic Phone Models List



Lenovo Phone Models List



Xiaomi Phone Models List



Philips Phone Models List



Alcatel Phone Models List
Official Website of the Company:
[phone_trivia]