When you want a smartphone that matters, choose an Intex phone! This impressive smartphones from India is a great complement for any tech-savvy individual's needs!

The Intex Life
Intex Technologies has always strived to push for a better life for its customers. With a history of providing reliable computer peripherals for the Indian market since 1996, the brand recently decided to try out the smartphone industry. And using its expert know-how and experience on how to provide for different individuals, its line of smartphones do prove that they know what people want and need.

Intex Phone Mobiles You May Want to Own
Seeing how immersive and user-friendly Intex phones are, we would want to share and recommend some of its top models. We do hope you'd get the opportunity to try these phones out!
---
Indie 22

Image Source: amazon.in
Experience a great starter smartphone with the Indie 22. A great representation on being unique and independent, this choice is a great step on what and how it is to feel having a superb device in your hands.
Powered by Android 7 Nougat, the basic features of this device goes well for someone who wants the bare necessities. At 1 GB and 8 GB ROM (expandable up to 128 GB), you will have access to what's needed – lags are to be expected if you install other stuff, but keeping it generic will make this phone work wonders.
The camera does take clear images with the 5 MP lens (both front and rear). Battery life is manageable, with a capacity of 3000 mAh.
More About Indie 22 on intex.in
---
Indie 11

Image Source: amazon.in
Keeping it more simpler (but still both fantastic and reliable) is the Indie 11. Coming in with the basic features of what's available in the Indie 12, but at lower specs, this phone introduces a new concept of what a starter phone is.
In terms of memory capacity, the Indie 11 shares the same specs of 1 GB RAM and 8 GB ROM (but expandable only up to 64 GB). Camera has the same 5 MP lens, but the front has 2 MP instead. Battery is still reliable, at 2000 mAh Li-ion.
A great phone to have, if you're on a budget!
More About Indie 11 on intex.in
---
Intex Staari 11

Image Source: 91mobiles.com
If you need tons of space and are craving for a speedy phone, then the Intex Staari 11 has the features just for you!
At 2 GB RAM and 16 GB ROM (expandable up to 128 GB), this is one phone that will provide you with enough speed for your online needs. The Android 7 Nougat OS makes it a safe and versatile choice to power your apps. Camera is also excellent, with a combination of 8 MP (Rear) and 8 MP + 2 MP AF (Front) lens configurations.
Related Other Indian Wireless Handheld Device The Yu Phone: Some of the Best Smartphones from India!
The quad core processor found in the phone speeds things up a notch as well. Also, the 2400 mAh Li-ion Battery makes sure you have enough power to last throughout the day.
More About Intex Staari 11 on intex.in
---
Indie 44

Image Source: amazon.in
Go for the extra large smartphone experience with the Indie 44.
Security is paramount in this model, with the face unlock feature. Speed and memory are both excellent, with 2 GB RAM and 16 GB ROM (expandable up to 128 GB) up for your use – the quad core processor will definitely give you the speed you deserve!
For convenience, an innovative battery save mode is available to help you keep your smartphone's juices at a reasonable level of use.
Powered by Android 8.0, you are sure you're up to date with everything you put in here.
More About Indie 44 on intex.in
---
Intex Aqua Lions T1 Lite VR

Image Source: gadgets.ndtv.com
Power up to amazing greatness with the Intex Aqua Lions T1 Lite VR. Works in conjunction with a VR box, this smartphone is a delight to the senses.
Storage and memory are excellent in this model. At 1 GB RAM and 8 GB ROM (expandable up to 64 GB), you have the right amount of space to get things going.
This phone is powered by Android 7 Nougat and a very impressive 1.3GHz quad core processor. As such, it's a speedy device that you can rely on.
The device's 2400 mAh battery also grants you the peace of mind that you won't lose out on anything important. Also, three color variants are available to choose from (silver, black, and champagne). A really nice smartphone!
More About Intex Aqua Lions T1 Lite VR on intex.in
---
Intex Uday

Image Source: chandigarhmetro.com
As one of the premier phones from the brand, the Intex Uday is a highly-recommended smartphone to own!
As one of the largest capacities that Intex has to offer, the Uday presents itself impressively. Having 3 GB RAM and 32 GB ROM (expandable up to 128 GB), this is truly one heavyweight of a phone.
And lag seems to be non-existent. Having a 1.3 GHz quad core processor, speed is at an all-time high with this device. When it comes to images, the 13 MP AF (Rear) and 5 MP FF (Front) cameras are dazzling integrations.
Security is of a high level as well. The Intex Uday comes with a fingerprint lock, assuring you that your information is kept safe from harm's way.
More About Intex Uday on intex.in
---
Intex Elyt Dual

Image Source: amazon.in
Seek the best in camera and app usage with the Intex Elyt Dual. This is one phone that comes with so much fun and performance excellence!
The first thing that you may notice in this model is the dual selfie camera. Coupled with curved glass and HD IPS display, you are sure to get only the clearest and stunning shots in this device.
Running at the Android 7 Nougat's power, speed is assured with the excellent 1.3 GHz quad core processor. Storage is very reasonable – you get 2 GB RAM and 16 GB ROM (expandable up to 128 GB) with the Intex Elyt Dual.
The phone also comes with a night-shot mode for more clarity in the dark. And with post-editing features and effects, such as background editing and the bokeh effect, this phone may just be any influencer's dream come true!
More About Intex Elyt Dual on intex.in
Get Your Intex Phone Today
In line with the latest, powered to make more people happy. We hope you get the chance to try these amazing smartphones!
Photos of Intex Different Types of Phones
Image source: gsmarena.com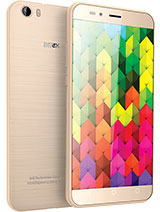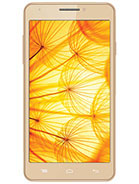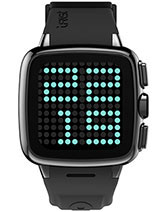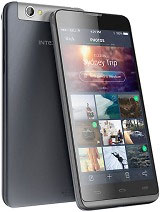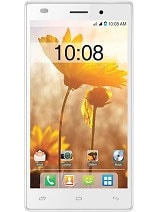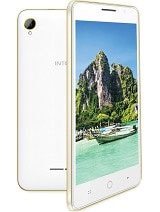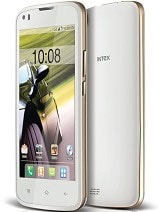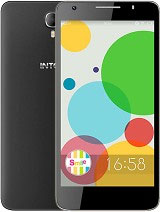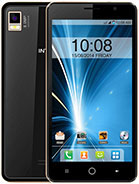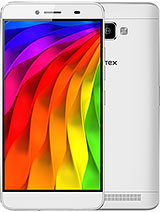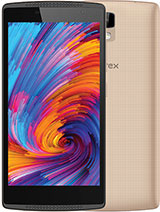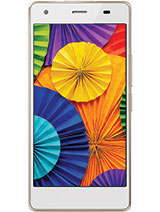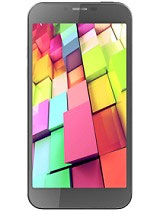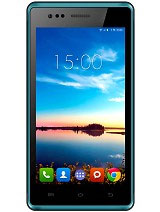 Other Intex Phone Resources:
Intex on Wikipedia
Intex Official Website
Intex on FB
Intex on Twitter
Intex on IG
Intex on Linkedin
Intex on Youtube