NEC is a multinational information technology service and products distributor based in Minato, Tokyo, Japan. They provide network and software solutions to businesses and enterprises. They were actually the biggest PC vendor in the 1980s in Japan. They are initially known as the Nippon Electric Company Ltd. The rebranding happened in 1983 when they were named just NEC.

NEC was founded way back in 1989 by two businessmen Kunihiko Iwadare and Takeshiro Maeda. The former acted as the representative partner while the latter handled the sales of the whole company.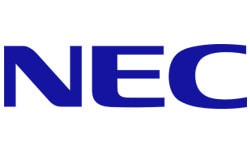 The company started with the production, sales, and maintenance of switches and telephones. Their production facilities were located at Mita Plant. It was redesigned and completed in 1902. The Japanese Ministry of Communications absorbed a new technology, the common battery switchboard which was supplied and released by NEC in 1903.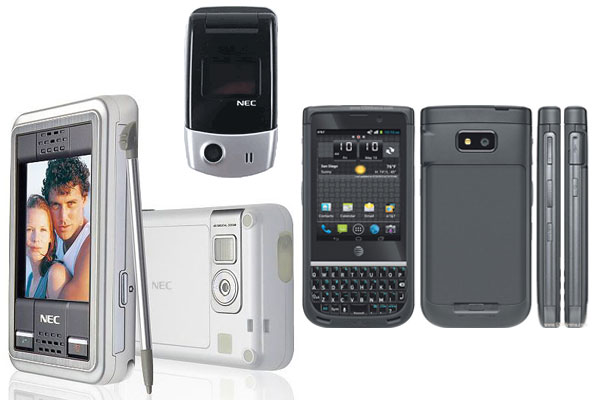 Image source: gsmarena.com
NEC began the exports of their telephones in 1904 in China.
In 1987, a new leg of NEC began in the United Kingdom and called it NEC Technologies (UK) Ltd. It was established to manufacture and sell VCRs, computer monitors, printers, and mobile phones for the Europe area.
Related Other Japanese Phone Make Toshiba
Due to the large number of markets grabbed by Apple and Samsung, NEC had to cut 10,000 jobs from their worldwide headquarters. This was also caused by the huge loss on NEC's financial statement following the economic crisis in Europe.
But the PC server manufacturing and market in Japan did not slope down. NEC was the biggest server manufacturer in Japan in 2013 with a huge 23.6% market share.
NEC's phones included the NEC MobilePro, a mobile computer running in Windows CE. They also launched the NEC Aspire hybrid, a small business phone. NEC also sells desktop phones connected to PCs and provide crystal clear communication between people inside and outside the organization.
Here is the complete list of all NEC phone models:
| | |
| --- | --- |
| NEC 804N | NEC N900iG |
| NEC N200 | NEC N940 |
| NEC N930 | NEC e1108 |
| NEC N344i | NEC e540/N411i |
| NEC N500 | NEC Terrain |
| NEC N400i | NEC N850 |
| NEC N401i | NEC N110 |
| NEC N109 | NEC e101 |
| NEC e238 | NEC N750 |
| NEC N840 | NEC N908 |
| NEC N600i | NEC N160 |
| NEC N150 | NEC e121 |
| NEC N500iS | NEC N100 |
| NEC e949/L1 | NEC N500i |
| NEC e353 | NEC 802 |
| NEC N342i | NEC N920 |
| NEC e228 | NEC N410i |
| NEC N620 | NEC N343i |
| NEC e636 | NEC N331i |
| NEC N610 | NEC N910 |
| NEC N900 | NEC e373 |
| NEC e313 | NEC e338 |
| NEC N938 | NEC N830 |
| NEC e122 | NEC N820 |
| NEC N710 | NEC N700 |
| NEC c616v | NEC e616 |
| NEC e606 | NEC e808 |
| NEC e808y | NEC N223i |
| NEC N341i | NEC N600 |
| NEC e232 | NEC e525 |
| NEC N22i | NEC e530 |
| NEC DB6000 | NEC DB7000 |
| NEC G9D+ | NEC DB4000 |
| NEC DB2000 | NEC DB500 |
| NEC DB4100 | NEC DB5000 |
| NEC N630 | NEC N21i |
| NEC N923 | |
Photos of NEC different types of phones
Image source: gsmarena.com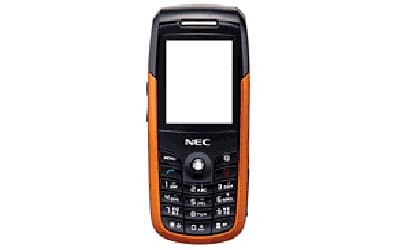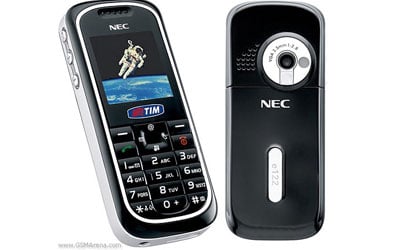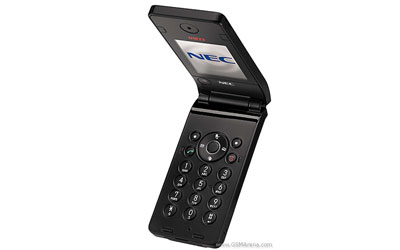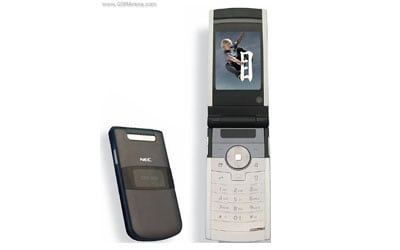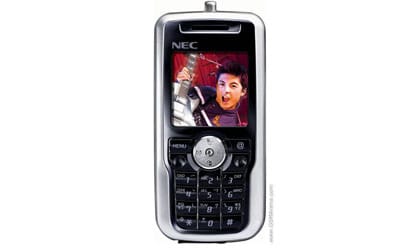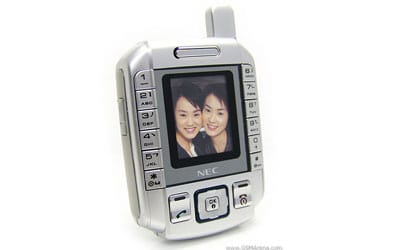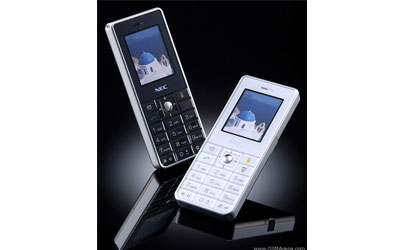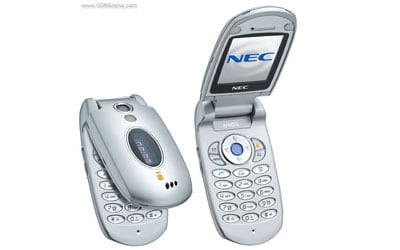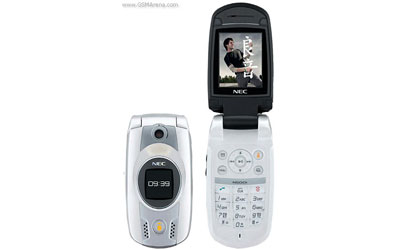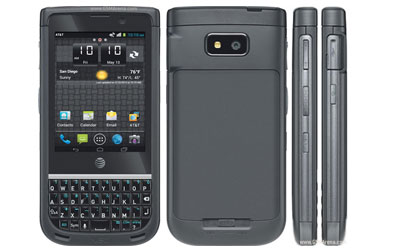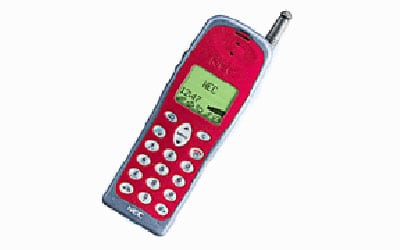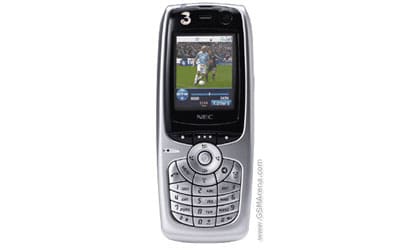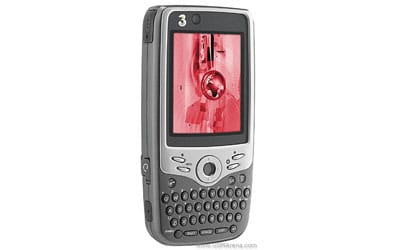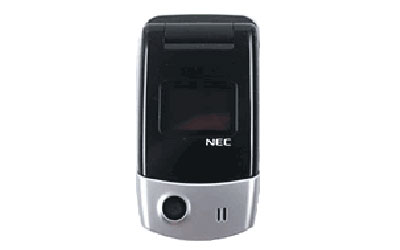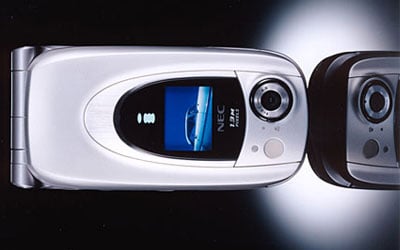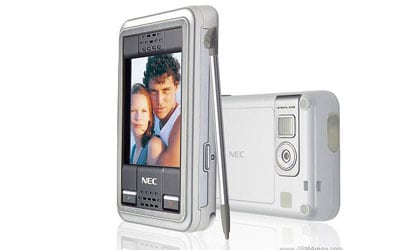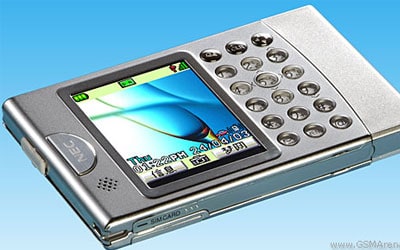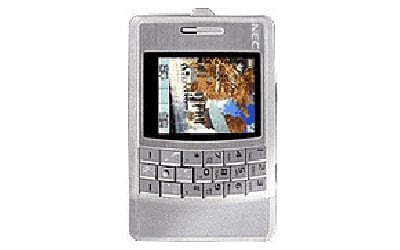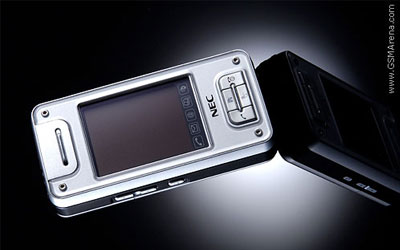 Official Website of the Company: