Samsung has emerged in the past few years as a strong competitor in the smartphone industry.

Granted, it has had some questionable models in the past, but the recent S series of the Samsung Galaxy are polished, user-friendly and laden with features that make the current Samsung phone models an impressive one.
Related Other South Korean Mobile Phone Company Pantech List of Handset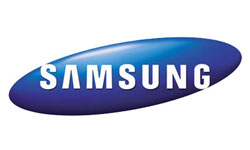 With the Samsung Galaxy S4 already out in the market, one can't help to compare it to the iPhone 5. Obviously, price-wise, the Samsung Galaxy S4 is a better option, but when it comes to features, what does it have to offer? The Samsung Galaxy S3 hasn't been even out in the market for a long time, so the release of the S4 came as a little surprise to many, especially those who might not be able to resist swapping their relatively new S3 for the latest model.
The questions now is – is it worth it? Design-wise, the S4 has been slightly upgraded and now boosts a bigger image display with improved resolution. The capacitive touch screen setting can now also be adjusted to your preferred level of sensitivity, which is great for winter use when you need to wear gloves. The camera has also been upgraded, from 8MP in S3 to 13MP in S4.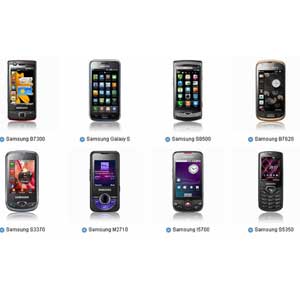 Image source: gsmarena.com
Almost all in the Samsung phone models are sleek and thin, and if you think the S3 is already lightweight, the S4 is even lighter and slightly thinner. Many people consider the change an upgrade, but there are also people who don't really consider it anything other than an unnecessary change since S3 wasn't that heavy to begin with.
Here is the complete list of all Samsung phone models:
| | |
| --- | --- |
| Samsung Epic 4G | Samsung Intensity 2 (u460) |
| Samsung E2100B | Samsung B5702 |
| Samsung B520 | Samsung C5212 |
| Samsung W259 Duos | Samsung SCH-W699 |
| Samsung S3030 Tobi | Samsung W299 Duos |
| Samsung S9402 Ego | Samsung U810 Renown |
| Samsung i770 Saga | Samsung A867 Eternity |
| Samsung A777 | Samsung T919 Behold |
| Samsung T459 Gravity | Samsung E2510 |
| Samsung T219 | Samsung E1410 |
| Samsung T119 | Samsung E1117 |
| Samsung i907 Epix | Samsung E1110 |
| Samsung C6620 | Samsung A767 Propel |
| Samsung C510 | Samsung M3200 Beat s |
| Samsung S3600 | Samsung M7500 Emporio Armani |
| Samsung F270 Beat | Samsung i7110 |
| Samsung F275 | Samsung M8800 Pixon |
| Samsung T339 | Samsung T229 |
| Samsung A637 | Samsung A837 Rugby |
| Samsung B210 | Samsung A237 |
| Samsung B320 | Samsung M3510 Beat b |
| Samsung P270 | Samsung M200 |
| Samsung F268 | Samsung B2700 |
| Samsung T109 | Samsung E200 ECO |
| Samsung D980 | Samsung B510 |
| Samsung E215 | Samsung B130 |
| Samsung i8510 INNOV8 | Samsung S7330 |
| Samsung i740 | Samsung J800 Luxe |
| Samsung M150 | Samsung M140 |
| Samsung M130 | Samsung L700 |
| Samsung U800 Soul b | Samsung i900 Omnia |
| Samsung L870 | Samsung M620 |
| Samsung Impact sf | Samsung Impact b |
| Samsung B300 | Samsung Impact |
| Samsung V820L | Samsung D780 |
| Samsung G400 Soul | Samsung F110 |
| Samsung U900 Soul | Samsung L810v Steel |
| Samsung F480 | Samsung G810 |
| Samsung M310 | Samsung B200 |
| Samsung B110 | Samsung A827 Access |
| Samsung P960 | Samsung P220 |
| Samsung P180 | Samsung i200 |
| Samsung Galaxy Y Duos S6102 | Samsung F400 |
| Samsung E1230 | Samsung Galaxy Y Pro Duos B5512 |
| Samsung E1050 | Samsung R680 Repp |
| Samsung M370 | Samsung E2600 |
| Samsung I110 Illusion | Samsung E1232B |
| Samsung Focus S I937 | Samsung Focus Flash I677 |
| Samsung Galaxy S II Skyrocket i727 | Samsung C3330 Champ 2 |
| Samsung Exhibit II 4G T679 | Samsung C3350 |
| Samsung C3520 | Samsung Galaxy Nexus i515 |
| Samsung Galaxy Nexus I9250 | Samsung I9100G Galaxy S II |
| Samsung I405 Stratosphere | Samsung R730 Transfix |
| Samsung i927 Captivate Glide | Samsung DoubleTime I857 |
| Samsung M930 Transform Ultra | Samsung P6210 Galaxy Tab 7.0 Plus |
| Samsung P6200 Galaxy Tab 7.0 Plus | Samsung Omnia W I8350 |
| Samsung Ch@t 527 | Samsung P6810 Galaxy Tab 7.7 |
| Samsung P6800 Galaxy Tab 7.7 | Samsung Galaxy Note N7000 |
| Samsung Galaxy S II I777 | Samsung Galaxy S II X T989D |
| Samsung Galaxy S II T989 | Samsung Galaxy S II Epic 4G Touch |
| Samsung S8600 Wave 3 | Samsung Wave M S7250 |
| Samsung Wave Y S5380 | Samsung Galaxy S II LTE i727R |
| Samsung Galaxy S II LTE I9210 | Samsung Galaxy Tab 8.9 LTE I957 |
| Samsung Galaxy W I8150 | Samsung Galaxy M Pro B7800 |
| Samsung Galaxy Y Pro B5510 | Samsung Galaxy Y TV S5367 |
| Samsung Galaxy Y S5360 | Samsung Gravity TXT T379 |
| Samsung Galaxy Q T589R | Samsung S5610 |
| Samsung S3770 | Samsung S5690 Galaxy Xcover |
| Samsung Galaxy S II 4G I9100M | Samsung I9103 Galaxy R |
| Samsung R380 Freeform III | Samsung Convoy 2 |
| Samsung Conquer 4G | Samsung R720 Admire |
| Samsung R640 Character | Samsung Trender |
| Samsung Gravity SMART | Samsung Exhibit 4G |
| Samsung E1190 | Samsung C414 |
| Samsung E1195 | Samsung C3560 |
| Samsung Galaxy Tab 10.1 LTE I905 | Samsung Dart T499 |
| Samsung P7500 Galaxy Tab 10.1 3G | Samsung DuosTV I6712 |
| Samsung P1010 Galaxy Tab Wi-Fi | Samsung Google Nexus S I9023 |
| Samsung E2230 | Samsung Google Nexus S I9020A |
| Samsung M220L Galaxy Neo | Samsung Ch@t 220 |
| Samsung Galaxy Prevail | Samsung M580 Replenish |
| Samsung Ch@t 222 | Samsung C6712 Star II DUOS |
| Samsung I9001 Galaxy S Plus | Samsung E1182 |
| Samsung R260 Chrono | Samsung E2232 |
| Samsung C3322 | Samsung J700 |
| Samsung J630 | Samsung J210 |
| Samsung L770 | Samsung J150 |
| Samsung A746 | Samsung E251 |
| Samsung A717 | Samsung A727 |
| Samsung A127 | Samsung A711 |
| Samsung A437 | Samsung SPH-i325 Ace |
| Samsung L320 | Samsung A117 |
| Samsung i640 | Samsung L310 |
| Samsung L170 | Samsung F490 |
| Samsung G800 | Samsung T819 |
| Samsung Serenata | Samsung C500 |
| Samsung D880 Duos | Samsung i560 |
| Samsung F330 | Samsung i780 |
| Samsung F250 | Samsung i550 |
| Samsung i450 | Samsung Armani |
| Samsung J400 | Samsung J610 |
| Samsung J750 | Samsung P260 |
| Samsung A517 | Samsung A737 |
| Samsung T439 | Samsung T639 |
| Samsung T429 | Samsung T509 |
| Samsung T739 Katalyst | Samsung T409 |
| Samsung T539 Beat | Samsung T729 Blast |
| Samsung L600 | Samsung Z630 |
| Samsung M610 | Samsung G600 |
| Samsung M600 | Samsung B500 |
| Samsung B100 | Samsung M110 |
| Samsung S720i | Samsung S730i |
| Samsung L760 | Samsung J200 |
| Samsung E950 | Samsung F700 |
| Samsung F210 | Samsung F200 |
| Samsung i620 | Samsung A411 |
| Samsung ZV60 | Samsung Z240 |
| Samsung J600 | Samsung Z170 |
| Samsung i400 | Samsung U600 |
| Samsung U300 | Samsung U700 |
| Samsung U100 | Samsung i520 |
| Samsung F520 | Samsung i710 |
| Samsung P110 | Samsung F510 |
| Samsung E830 | Samsung E840 |
| Samsung E590 | Samsung E740 |
| Samsung E210 | Samsung E230 |
| Samsung E200 | Samsung C520 |
| Samsung A927 Flight II | Samsung T669 Gravity T |
| Samsung 🙂 Smiley | Samsung T479 Gravity 3 |
| Samsung i897 Captivate | Samsung B7350 Omnia PRO 4 |
| Samsung B6520 Omnia PRO 5 | Samsung U320 Haven |
| Samsung M350 Seek | Samsung U460 Intensity II |
| Samsung Acclaim | Samsung Epic 4G |
| Samsung Intercept | Samsung R360 Messenger Touch |
| Samsung i225 Exec | Samsung M570 Restore |
| Samsung R351 Freeform | Samsung T369 |
| Samsung S5330 Wave533 | Samsung S5250 Wave525 |
| Samsung I5500 Galaxy 5 | Samsung I5801 Galaxy Apollo |
| Samsung I5800 Galaxy 3 | Samsung B7722 |
| Samsung C3300K Champ | Samsung A847 Rugby II |
| Samsung W960 AMOLED 3D | Samsung M110S Galaxy S |
| Samsung Vodafone 360 M1 | Samsung B5310 CorbyPRO |
| Samsung M8920 | Samsung W880 AMOLED 12M |
| Samsung T939 Behold 2 | Samsung Vodafone 360 H1 |
| Samsung T401G | Samsung B7620 Giorgio Armani |
| Samsung E1130B | Samsung E2130 |
| Samsung E1390 | Samsung E1160 |
| Samsung S5560 Marvel | Samsung I5700 Galaxy Spica |
| Samsung S5630C | Samsung A886 Forever |
| Samsung M715 T*OMNIA II | Samsung B3410 |
| Samsung A797 Flight | Samsung T139 |
| Samsung M3310 | Samsung A897 Mythic |
| Samsung M3310L | Samsung S5500 Eco |
| Samsung B5722 | Samsung C5130 |
| Samsung S5150 Diva folder | Samsung S7070 Diva |
| Samsung C3730C | Samsung M5650 Lindy |
| Samsung C3510 Genoa | Samsung M2520 Beat Techno |
| Samsung C6112 | Samsung S5350 Shark |
| Samsung S5620 Monte | Samsung E1150 |
| Samsung S3550 Shark 3 | Samsung S5550 Shark 2 |
| Samsung E2550 Monte Slider | Samsung E2370 Xcover |
| Samsung C3200 Monte Bar | Samsung I9000 Galaxy S |
| Samsung Galaxy A | Samsung I6500U Galaxy |
| Samsung E1170 | Samsung S3370 |
| Samsung Corby TV F339 | Samsung Metro TV |
| Samsung S3650W Corby | Samsung W9705 |
| Samsung A697 Sunburst | Samsung A687 Strive |
| Samsung I8520 Galaxy Beam | Samsung S8500 Wave |
| Samsung B3410W Ch@t | Samsung M3710 Corby Beat |
| Samsung Galaxy C9 Pro | Samsung Galaxy A8 (2016) |
| Samsung Galaxy On8 | Samsung Galaxy On7 (2016) |
| Samsung Gear S3 frontier | Samsung Gear S3 classic |
| Samsung Z2 | Samsung Gear S3 frontier LTE |
| Samsung Galaxy J7 Prime | Samsung Galaxy J5 Prime |
| Samsung Galaxy Note7 (USA) | Samsung Galaxy Note7 |
| Samsung Galaxy On7 Pro | Samsung Galaxy On5 Pro |
| Samsung Galaxy Tab J | Samsung Galaxy J Max |
| Samsung Galaxy J2 Pro (2016) | Samsung Galaxy J2 (2016) |
| Samsung Galaxy S7 active | Samsung Z3 Corporate Edition |
| Samsung Galaxy J3 Pro | Samsung Galaxy J5 (2016) |
| Samsung Galaxy C5 | Samsung Galaxy A9 Pro (2016) |
| Samsung Galaxy S7 | Samsung Galaxy C7 |
| Samsung Galaxy Tab A 7.0 (2016) | Samsung Galaxy J7 (2016) |
| Samsung Galaxy Tab A 10.1 (2016) | Samsung Galaxy S7 edge |
| Samsung Galaxy S7 edge (USA) | Samsung Galaxy S7 (USA) |
| Samsung Gear S2 classic 3G | Samsung Galaxy J1 Nxt |
| Samsung Galaxy Tab E 8.0 | Samsung Galaxy A7 (2016) |
| Samsung Galaxy J1 (2016) | Samsung Galaxy A9 (2016) |
| Samsung Galaxy J3 (2016) | Samsung Galaxy A5 (2016) |
| Samsung Galaxy View | Samsung Galaxy A3 (2016) |
| Samsung Galaxy Express Prime | Samsung Galaxy On7 |
| Samsung Galaxy On5 | Samsung Z3 |
| Samsung Galaxy J1 Ace | Samsung Galaxy Note5 |
| Samsung Gear S2 3G | Samsung Gear S2 classic |
| Samsung Galaxy Note5 (USA) | Samsung Gear S2 |
| Samsung Galaxy Note5 Duos | Samsung Galaxy S6 edge+ (USA) |
| Samsung Galaxy S6 edge+ | Samsung Galaxy S6 edge+ Duos |
| Samsung Galaxy S5 Neo | Samsung Galaxy Tab S2 8.0 |
| Samsung Galaxy Folder | Samsung Galaxy Tab S2 9.7 |
| Samsung Galaxy A8 Duos | Samsung Galaxy S4 mini I9195I |
| Samsung Galaxy J7 | Samsung Galaxy V Plus |
| Samsung Galaxy J5 | Samsung Galaxy A8 |
| Samsung Galaxy Tab E 9.6 | Samsung Galaxy Tab 4 10.1 (2015) |
| Samsung Metro 360 | Samsung Guru Plus |
| Samsung Xcover 550 | Samsung Galaxy S6 active |
| Samsung Galaxy Tab 3 V | Samsung Galaxy Tab A & S Pen |
| Samsung Galaxy Tab A 9.7 | Samsung Galaxy Xcover 3 |
| Samsung Galaxy S6 edge (USA) | Samsung Galaxy Tab A 8.0 |
| Samsung Galaxy S6 edge | Samsung Galaxy S6 (USA) |
| Samsung Galaxy S6 Duos | Samsung Galaxy S6 Plus |
| Samsung Galaxy J1 4G | Samsung Galaxy S6 |
| Samsung Galaxy J1 | Samsung C450 |
| Samsung C270 | Samsung C275 |
| Samsung C250 | Samsung C260 |
| Samsung i617 BlackJack II | Samsung i600 |
| Samsung F500 | Samsung i607 BlackJack |
| Samsung F300 | Samsung P940 |
| Samsung E790 | Samsung P930 |
| Samsung E490 | Samsung E480 |
| Samsung E390 | Samsung X550 |
| Samsung X540 | Samsung X520 |
| Samsung X530 | Samsung E250 |
| Samsung C300 | Samsung M300 |
| Samsung E690 | Samsung E570 |
| Samsung E420 | Samsung X830 |
| Samsung E890 | Samsung E898 |
| Samsung P310 | Samsung Z720 |
| Samsung Z650i | Samsung Z620 |
| Samsung Z370 | Samsung Z360 |
| Samsung P200 | Samsung S501i |
| Samsung S401i | Samsung X510 |
| Samsung X500 | Samsung D840 |
| Samsung C240 | Samsung C400 |
| Samsung C170 | Samsung C180 |
| Samsung C140 | Samsung C160 |
| Samsung D830 | Samsung D900i |
| Samsung D900 | Samsung X820 |
| Samsung E500 | Samsung C130 |
| Samsung E900 | Samsung E380 |
| Samsung D780 flip | Samsung D870 |
| Samsung E780 | Samsung X300 |
| Samsung P910 | Samsung D520 |
| Samsung Z710 | Samsung T629 |
| Samsung D300 | Samsung P900 |
| Samsung E870 | Samsung X210 |
| Samsung X630 | Samsung X160 |
| Samsung X680 | Samsung Z150 |
| Samsung Z310 | Samsung Z330 |
| Samsung Z230 | Samsung Z350 |
| Samsung Z600 | Samsung Z520 |
| Samsung P920 | Samsung Z560 |
| Samsung Z400 | Samsung Z550 |
| Samsung i320 | Samsung i310 |
| Samsung ZV50 | Samsung ZV40 |
| Samsung E2210B | Samsung E1125 |
| Samsung B3210 CorbyTXT | Samsung F480i |
| Samsung B7330 OmniaPRO | Samsung E1085T |
| Samsung S5510 | Samsung E1080T |
| Samsung S7550 Blue Earth | Samsung S5230W Star WiFi |
| Samsung S3650 Corby | Samsung C5030 |
| Samsung T659 Scarlet | Samsung C3212 |
| Samsung B3310 | Samsung i220 Code |
| Samsung R860 Caliber | Samsung U450 DoubleTake |
| Samsung R520 Trill | Samsung M900 Moment |
| Samsung i350 Intrepid | Samsung M850 Instinct HD |
| Samsung U450 Intensity | Samsung U960 Rogue |
| Samsung E2120 | Samsung A887 Solstice |
| Samsung S5233T | Samsung S3100 |
| Samsung S9110 | Samsung I6220 Star TV |
| Samsung T559 Comeback | Samsung T469 Gravity 2 |
| Samsung T746 Impact | Samsung S5600v Blade |
| Samsung S6700 | Samsung C5510 |
| Samsung M2310 | Samsung M2510 |
| Samsung W850 | Samsung S8000 Jet |
| Samsung B7610 OmniaPRO | Samsung I8000 Omnia II |
| Samsung E1070 | Samsung C6625 |
| Samsung E1120 | Samsung E1310 |
| Samsung T929 Memoir | Samsung E1100 |
| Samsung C3110 | Samsung C3010 |
| Samsung i7410 | Samsung C3050 Stratus |
| Samsung S3110 | Samsung P250 |
| Samsung C5220 | Samsung S3500 |
| Samsung B7320 OmniaPRO | Samsung S7220 Ultra b |
| Samsung E1107 Crest Solar | Samsung M8910 Pixon12 |
| Samsung B7300 OmniaLITE | Samsung S5050 |
| Samsung T349 | Samsung M2710 Beat Twist |
| Samsung S5200 | Samsung i637 Jack |
| Samsung S3310 | Samsung S8300 UltraTOUCH |
| Samsung i8910 Omnia HD | Samsung M7600 Beat DJ |
| Samsung S7350 Ultra s | Samsung M6710 Beat DISC |
| Samsung C110 | Samsung Z107 |
| Samsung E610 | Samsung Z105 |
| | Samsung E410 |
| Samsung P510 | Samsung E600 |
| Samsung X430 | Samsung X450 |
| Samsung P705 | Samsung Galaxy S7 mini |
| Samsung Galaxy Grand 3 | Samsung SGH-250 |
| Samsung Galaxy F | Samsung Galaxy Tab 3 Plus 10.1 P8220 |
| Samsung SGH-500 | Samsung SGH-800 |
| Samsung SGH-810 | Samsung SGH-600 |
| Samsung SGH-2100 | Samsung R210 |
| Samsung A400 | Samsung R200 |
| Samsung A300 | Samsung A200 |
| Samsung N300 | Samsung N400 |
| Samsung Q105 | Samsung N500 |
| Samsung S5600 Preston | Samsung S5230 Star |
| Samsung N620 | Samsung B2100 Xplorer |
| Samsung Propel Pro | Samsung A257 Magnet |
| Samsung A657 | Samsung A877 Impression |
| Samsung E1210 | Samsung E1360 |
| Samsung A177 | Samsung A167 |
| Samsung J165 | Samsung I7500 Galaxy |
| Samsung I6210 | Samsung C3060R |
| Samsung Q200 | Samsung T100 |
| Samsung Q300 | Samsung A500 |
| Samsung A800 | Samsung S100 |
| Samsung T700 | Samsung V100 |
| Samsung S500 | Samsung T500 |
| Samsung T400 | Samsung S300 |
| Samsung P400 | Samsung T200 |
| Samsung P100 | Samsung Z100 |
| Samsung V200 | Samsung Watch Phone |
| Samsung C100 | Samsung D700 |
| Samsung P500 | Samsung E700 |
| Samsung E715 | Samsung X600 |
| Samsung X100 | Samsung D410 |
| Samsung E105 | Samsung E100 |
| Samsung X410 | Samsung X400 |
| Samsung E400 | Samsung S200 |
| Samsung D428 | Samsung D100 |
| Samsung E630 | Samsung D500 |
| Samsung E350 | Samsung C230 |
| Samsung D730 | Samsung Z700 |
| Samsung P860 | Samsung D810 |
| Samsung D820 | Samsung i300x |
| Samsung D800 | Samsung Z540 |
| Samsung E770 | Samsung P300 |
| Samsung E370 | Samsung Z510 |
| Samsung E300 | Samsung E360 |
| Samsung E800 | Samsung E310 |
| Samsung X460 | Samsung E330 |
| Samsung X120 | Samsung X610 |
| Samsung X900 | Samsung X910 |
| Samsung i250 | Samsung i700 |
| Samsung i505 | Samsung i500 |
| Samsung D710 | Samsung i530 |
| Samsung Z110 | Samsung C200 |
| Samsung E850 | Samsung D488 |
| Samsung E810 | Samsung P710 |
| Samsung P730 | Samsung SCH-B100 |
| Samsung ZV10 | Samsung ZV30 |
| Samsung S400i | Samsung Z320i |
| Samsung S500i | Samsung E860 |
| Samsung D600 | Samsung Serene |
| Samsung E730 | Samsung P850 |
| Samsung D510 | Samsung S342i |
| Samsung S410i | Samsung X480 |
| Samsung X140 | Samsung X620 |
| Samsung C210 | Samsung X640 |
| Samsung X700 | Samsung X670 |
| Samsung X660 | Samsung X650 |
| Samsung X200 | Samsung X490 |
| Samsung Z140 | Samsung D550 |
| Samsung Z130 | Samsung X150 |
| Samsung Z500 | Samsung Z300 |
| Samsung D720 | Samsung i750 |
| Samsung E750 | Samsung E760 |
| Samsung E880 | Samsung E720 |
| Samsung E620 | Samsung E640 |
| Samsung i300 | Samsung E530 |
| Samsung X810 | Samsung E340 |
| Samsung C120 | Samsung X800 |
| Samsung Galaxy Tab 10.1 P7510 | Samsung Galaxy Tab 8.9 P7300 |
| Samsung Galaxy Tab 8.9 P7310 | Samsung Google Nexus S 4G |
| Samsung M260 Factor | Samsung S3850 Corby II |
| Samsung Galaxy Pro B7510 | Samsung I9100 Galaxy S II |
| Samsung S5780 Wave 578 | Samsung E2652W Champ Duos |
| Samsung I9003 Galaxy SL | Samsung E2652 Champ Duos |
| Samsung E3213 Hero | Samsung E3210 |
| Samsung Ch@t 350 | Samsung E2330 |
| Samsung Galaxy S WiFi 5.0 | Samsung P7100 Galaxy Tab 10.1v |
| Samsung Galaxy Ace S5830I | Samsung Galaxy Ace S5830 |
| Samsung Galaxy Fit S5670 | Samsung Galaxy Gio S5660 |
| Samsung Galaxy S 4G T959 | Samsung Galaxy Mini S5570 |
| Samsung S5260 Star II | Samsung Galaxy Pop i559 |
| Samsung I997 Infuse 4G | Samsung R910 Galaxy Indulge |
| Samsung Vibrant | Samsung Droid Charge I510 |
| Samsung Fascinate | Samsung U360 Gusto |
| Samsung M130L Galaxy U | Samsung C3750 |
| Samsung S5530 | Samsung E2152 |
| Samsung C3752 | Samsung S7230E Wave 723 |
| Samsung Xcover 271 | Samsung R900 Craft |
| Samsung Guru Dual 26 | Samsung Galaxy 551 |
| Samsung M920 Transform | Samsung R360 Freeform II |
| Samsung Mesmerize i500 | Samsung M130K Galaxy K |
| Samsung A200K Nori F | Samsung A220 F Nori |
| Samsung Google Nexus S | Samsung C3630 |
| Samsung Ch@t 335 | Samsung M190S Galaxy S Hoppin |
| Samsung C3530 | Samsung I9010 Galaxy S Giorgio Armani |
| Samsung E2530 | Samsung A817 Solstice II |
| Samsung A667 Evergreen | Samsung I909 Galaxy S |
| Samsung Galaxy Tab CDMA P100 | Samsung R570 Messenger III |
| Samsung R580 Profile | Samsung Galaxy Tab 4G LTE |
| Samsung T249 | Samsung P1000 Galaxy Tab |
| Samsung Galaxy Tab T-Mobile T849 | Samsung M210S Wave2 |
| Samsung S5750 Wave575 | Samsung S8530 Wave II |
| Samsung I8700 Omnia 7 | Samsung Focus |
| Samsung Guru E1081T | Samsung E1225 Dual Sim Shift |
| Samsung Mpower Txt M369 | Samsung Mpower TV S239 |
| Samsung W169 Duos | Samsung Mpower Muzik 219 |
| Samsung Breeze B209 | Samsung Hero Plus B159 |
| Samsung Ch@t 322 | Samsung E1252 |
| Samsung Ch@t 322 Wi-Fi | Samsung U750 Zeal |
| Samsung Continuum I400 | Samsung I100 Gem |
| Samsung R710 Suede | Samsung Z1 |
| Samsung Galaxy J2 | Samsung Galaxy Tab 3 Lite 7.0 VE |
| Samsung Galaxy A7 | Samsung Galaxy A7 Duos |
| Samsung Galaxy E5 | Samsung Galaxy Grand Max |
| Samsung Galaxy Core Prime | Samsung Galaxy E7 |
| Samsung Galaxy A3 | Samsung Galaxy A5 |
| Samsung Galaxy A3 Duos | Samsung Galaxy A5 Duos |
| Samsung Galaxy S5 Plus | Samsung Galaxy V |
| Samsung Galaxy Grand Prime Duos TV | Samsung Galaxy Grand Prime |
| Samsung Galaxy Ace Style LTE G357 | Samsung Galaxy Pocket 2 |
| Samsung Galaxy Note 4 Duos | Samsung Galaxy Note Edge |
| Samsung Galaxy Note 4 | Samsung Galaxy Note 4 (USA) |
| Samsung Galaxy Tab Active | Samsung Galaxy Tab Active LTE |
| Samsung Gear S | Samsung Galaxy Mega 2 |
| Samsung Gear 2 Neo | Samsung Gear Live |
| Samsung Gear 2 | Samsung Galaxy Gear |
| Samsung Galaxy Alpha (S801) | Samsung Galaxy S5 LTE-A G901F |
| Samsung Galaxy Alpha | Samsung Galaxy S5 mini Duos |
| Samsung Galaxy Avant | Samsung Galaxy S Duos 3 |
| Samsung Metro 312 | Samsung Guru Music 2 |
| Samsung Galaxy Star Trios S5283 | Samsung Galaxy Note 3 Neo Duos |
| Samsung S5611 | Samsung E1272 |
| Samsung Galaxy Core LTE | Samsung Galaxy Core LTE G386W |
| Samsung Galaxy S5 (USA) | Samsung Galaxy S5 |
| Samsung Galaxy S5 Duos | Samsung Galaxy S5 (octa-core) |
| Samsung I8200 Galaxy S III mini VE | Samsung Galaxy Tab 4 10.1 LTE |
| Samsung Galaxy Tab 4 10.1 3G | Samsung G3812B Galaxy S3 Slim |
| Samsung Galaxy Tab 4 8.0 LTE | Samsung Galaxy Tab 4 10.1 |
| Samsung Galaxy Tab 4 8.0 | Samsung Galaxy Tab 4 8.0 3G |
| Samsung Galaxy Tab 4 7.0 3G | Samsung Galaxy Tab 4 7.0 LTE |
| Samsung Galaxy Ace NXT | Samsung Galaxy Tab 4 8.0 (2015) |
| Samsung Galaxy Star 2 Plus | Samsung Galaxy S5 mini |
| Samsung Galaxy Ace 4 | Samsung Galaxy Ace 4 LTE G313 |
| Samsung Galaxy Young 2 | Samsung Galaxy Star 2 |
| Samsung Galaxy S5 Sport | Samsung Galaxy Core II |
| Samsung Galaxy S5 LTE-A G906S | Samsung Galaxy Tab S 8.4 LTE |
| Samsung Galaxy Tab S 10.5 LTE | Samsung Galaxy Tab S 10.5 |
| Samsung Galaxy Tab S 8.4 | Samsung Galaxy Core Lite LTE |
| Samsung I9301I Galaxy S3 Neo | Samsung Galaxy W |
| Samsung Z | Samsung Galaxy S5 Active |
| Samsung Galaxy K zoom | Samsung Galaxy Beam2 |
| Samsung I9300I Galaxy S3 Neo | Samsung Galaxy Ace Style |
| Samsung ATIV SE | Samsung Galaxy Tab 4 7.0 |
| Samsung Galaxy Pop SHV-E220 | Samsung Galaxy Premier I9260 |
| Samsung Google Nexus 10 P8110 | Samsung Ativ Tab P8510 |
| Samsung Comment 2 R390C | Samsung I8190 Galaxy S III mini |
| Samsung Galaxy Music S6010 | Samsung Galaxy Music Duos S6012 |
| Samsung Galaxy Rugby Pro I547 | Samsung Champ Neo Duos C3262 |
| Samsung Ch@t 357 | Samsung Galaxy Victory 4G LTE L300 |
| Samsung Galaxy Express I437 | Samsung I9305 Galaxy S III |
| Samsung Galaxy Pocket Duos S5302 | Samsung Galaxy S Relay 4G T699 |
| Samsung Galaxy Note II N7100 | Samsung Galaxy Note II CDMA |
| Samsung Ativ S I8750 | Samsung Galaxy Camera GC100 |
| Samsung Galaxy Pop Plus S5570i | Samsung Galaxy Ace Duos I589 |
| Samsung Galaxy Ace 2 I8160 | Samsung Galaxy mini 2 S6500 |
| Samsung W999 | Samsung Galaxy Ace II X S7560M |
| Samsung Galaxy Tab 2 10.1 P5100 | Samsung Rugby Smart I847 |
| Samsung Galaxy Tab 2 10.1 CDMA | Samsung Galaxy Pocket S5300 |
| Samsung Galaxy Tab 2 10.1 P5110 | Samsung I8530 Galaxy Beam |
| Samsung Galaxy Rush M830 | Samsung Galaxy Stellar 4G I200 |
| Samsung Galaxy Reverb M950 | Samsung Galaxy Tab 2 7.0 I705 |
| Samsung Galaxy Note 10.1 N8000 | Samsung Galaxy Note 10.1 N8010 |
| Samsung Manhattan E3300 | Samsung Array M390 |
| Samsung Galaxy S Duos S7562 | Samsung Galaxy S Lightray 4G R940 |
| Samsung E2262 | Samsung Galaxy Attain 4G |
| Samsung Exhilarate i577 | Samsung Galaxy S Blaze 4G T769 |
| Samsung E1200 Pusha | Samsung Galaxy S II Skyrocket HD I757 |
| Samsung E2252 | Samsung E1260B |
| Samsung Galaxy Chat B5330 | Samsung U485 Intensity III |
| Samsung Galaxy Ace Advance S6800 | Samsung Galaxy I8250 |
| Samsung I9300 Galaxy S III | Samsung Galaxy Ace Duos S6802 |
| Samsung Galaxy Pocket plus S5301 | Samsung Galaxy Appeal I827 |
| Samsung C3780 | Samsung Galaxy Tab 8.9 4G P7320T |
| Samsung C3782 Evan | Samsung Galaxy Proclaim S720C |
| Samsung I9500 Fraser | Samsung Omnia M S7530 |
| Samsung Focus 2 I667 | Samsung Galaxy S III T999 |
| Samsung Galaxy S III I747 | Samsung Galaxy S III CDMA |
| Samsung E2350B | Samsung U380 Brightside |
| Samsung Galaxy Player 70 Plus | Samsung Galaxy Tab 2 7.0 P3100 |
| Samsung Galaxy Tab 2 7.0 P3110 | Samsung I9070 Galaxy S Advance |
| Samsung Star 3 s5220 | Samsung C3312 Duos |
| Samsung Star 3 Duos S5222 | Samsung Galaxy Nexus I9250M |
| Galaxy Nexus LTSamsung E L700 | Samsung Galaxy Tab 7.7 LTE I815 |
| Samsung Galaxy Note I717 | Samsung Galaxy Note T879 |
| Samsung Galaxy Ace Plus S7500 | Samsung Galaxy M Style M340S |
| Samsung I929 Galaxy S II Duos | Samsung Galaxy Note 3 Neo |
| Samsung Galaxy Tab 3 Lite 7.0 3G | Samsung Galaxy Tab 3 Lite 7.0 |
| Samsung Galaxy Note Pro 12.2 | Samsung Galaxy Grand Neo |
| Samsung Galaxy Note Pro 12.2 3G | Samsung Galaxy Note Pro 12.2 LTE |
| Samsung Galaxy Tab Pro 12.2 LTE | Samsung Galaxy Tab Pro 10.1 |
| Samsung Galaxy Tab Pro 12.2 3G | Samsung Galaxy Tab Pro 12.2 |
| Samsung Galaxy Tab Pro 10.1 LTE | Samsung Galaxy Tab Pro 8.4 3G/LTE |
| Samsung Galaxy Discover S730M | Samsung Galaxy Tab Pro 8.4 |
| Samsung Galaxy Stratosphere II I415 | Samsung Galaxy Axiom R830 |
| Samsung Galaxy Note LTE 10.1 N8020 | Samsung A997 Rugby III |
| Samsung Galaxy Camera 2 GC200 | Samsung Galaxy Core Advance |
| Samsung Galaxy S4 Active LTE-A | Samsung Galaxy J |
| Samsung Galaxy Win Pro G3812 | Samsung Galaxy S Duos 2 S7582 |
| Samsung I9230 Galaxy Golden | Galaxy Express 2 |
| Samsung Galaxy Grand 2 | Samsung C3590 |
| Samsung I9506 Galaxy S4 | Samsung Galaxy Light |
| Samsung Galaxy Fresh S7390 | Samsung Galaxy Round G910S |
| Samsung Galaxy Fame Lite Duos S6792L | Samsung Galaxy Core Plus |
| Samsung Galaxy Fame Lite S6790 | Samsung Galaxy Star Pro S7260 |
| Samsung Galaxy Note 10.1 (2014 Edition) | Samsung Galaxy Note 3 |
| Samsung Galaxy Prevail 2 | Samsung Ch@t 333 |
| Samsung ATIV S Neo | Samsung Gravity Q T289 |
| Samsung Galaxy S II TV | Samsung Galaxy S4 zoom |
| Samsung Galaxy Ace 3 | Samsung I9190 Galaxy S4 mini |
| Samsung I9295 Galaxy S4 Active | Samsung Galaxy Tab 3 8.0 |
| Samsung Galaxy Tab 3 10.1 P5220 | Samsung Galaxy Tab 3 10.1 P5200 |
| Samsung Galaxy Tab 3 10.1 P5210 | Samsung Galaxy Exhibit T599 |
| Samsung Galaxy Core I8260 | Samsung Galaxy Tab 3 7.0 WiFi |
| Samsung Galaxy Mega 6.3 I9200 | Samsung Galaxy Tab 3 7.0 |
| Samsung Galaxy Mega 5.8 I9150 | Samsung Galaxy Trend II Duos S7572 |
| Samsung Galaxy Win I8550 | Samsung Galaxy Pocket Neo S5310 |
| Samsung Galaxy Star S5280 | Samsung I9505 Galaxy S4 |
| Samsung I9500 Galaxy S4 | Samsung I9502 Galaxy S4 |
| Samsung Galaxy S4 CDMA | Samsung Galaxy Note 8.0 |
| Samsung Galaxy Note 8.0 Wi-Fi | Samsung Galaxy Y Plus S5303 |
| Samsung Rex 90 S5292 | Samsung Rex 80 S5222R |
| Samsung Rex 70 S3802 | Samsung Rex 60 C3312R |
| Samsung E1282T | Samsung Metro E2202 |
| Samsung Galaxy Young S6310 | Samsung E1207T |
| Samsung Galaxy Express I8730 | Samsung Galaxy Fame S6810 |
| Samsung S7710 Galaxy Xcover 2 | Samsung I9105 Galaxy S II Plus |
| Samsung Ativ Odyssey I930 | Samsung Galaxy Grand I9082 |
| Samsung Galaxy Grand I9080 | Samsung Star Deluxe Duos S5292 |
Photos of Samsung's different types of phones
Image source: gsmarena.com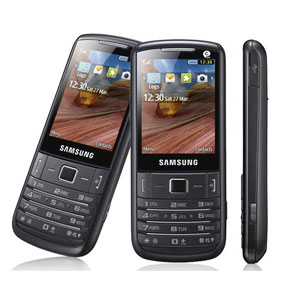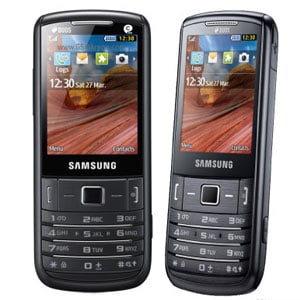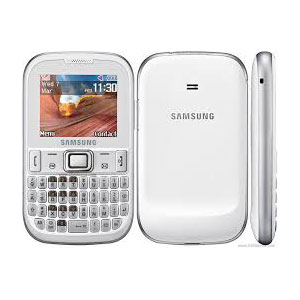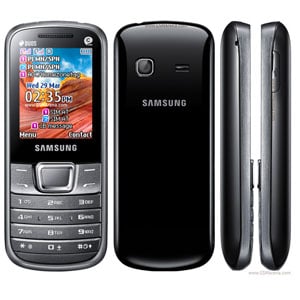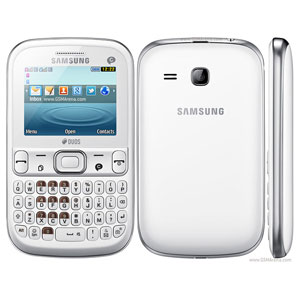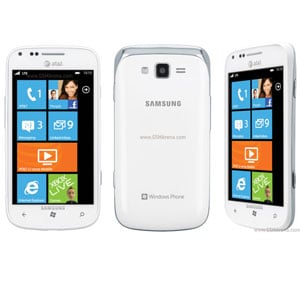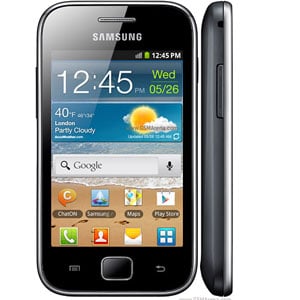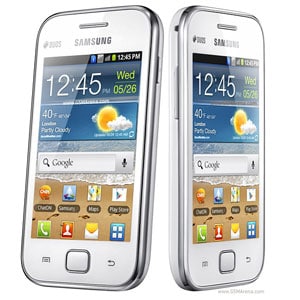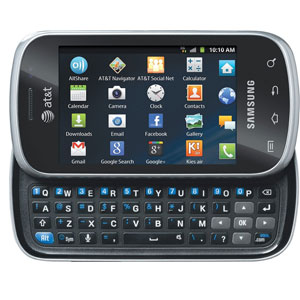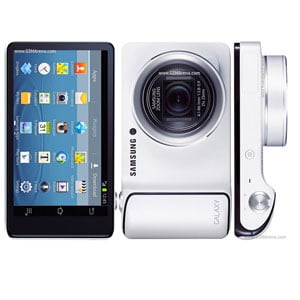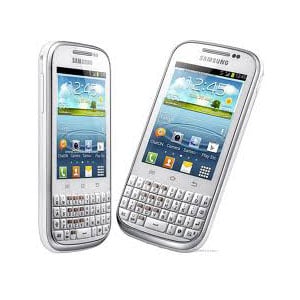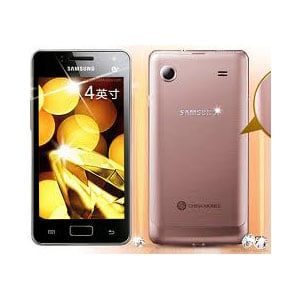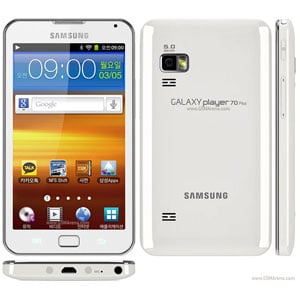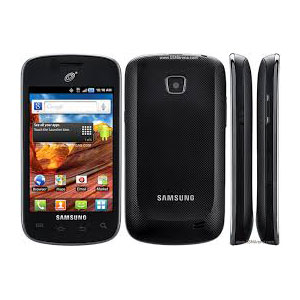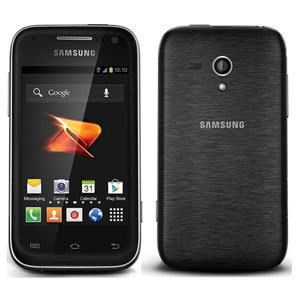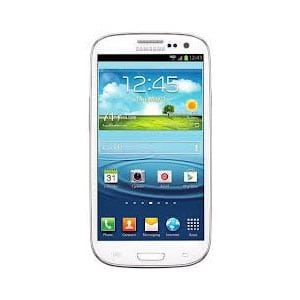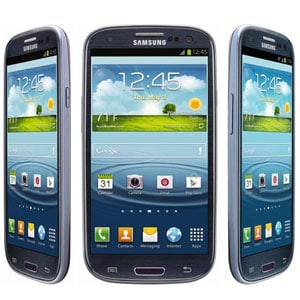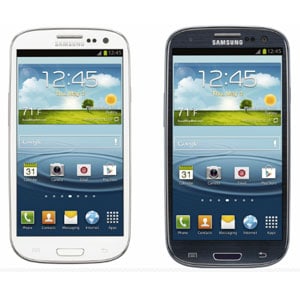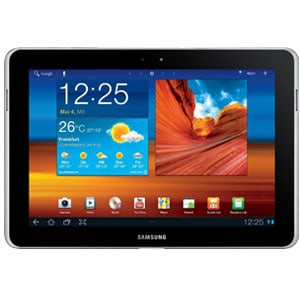 These other phone models list articles might be helpful to you


Siemens Phone Models List



Sony Ericsson Phone Models List



Nokia Phone Models List



Asus Phone Models List



Toshiba Phone Models List
Official Website of the Company: