Launched during the early 90s (1993, to be exact), Orange UK has continued to grow as one of the leading mobile network operators in the United Kingdom.

With a colorful (and perhaps, a prestigious) corporate history, Orange Phone can very well be determined as one of the best mobile phone (or smartphone) producers in the European Sector.
Orange Phone Company Highlights
As bright as its namesake, and probably as sweet as well, the Orange Phone Company strived to only provide the best for mobile phone consumers.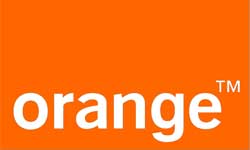 Tracing its origins as a multination communication firm in France way back the 70s (France Télécom S.A.), the demand of having a specific mobile phone sector pushed the company into what a large number of Orange Phone consumers are enjoying today.
Such was the case, that the company experienced what it dubbed as the "roaring nineties', with the success and accolades it has accomplished.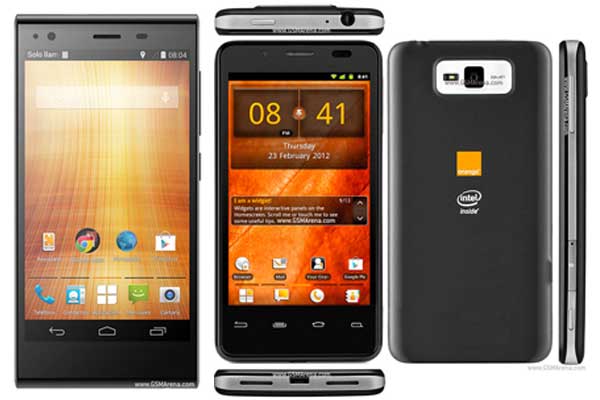 Image source: gsmarena.com
Orange Phone Service Center – What You Need to Know
A large number of the service centers that the Orange Phone Company has created for its consumers are, of course, located in the European sector. In essence, and when it comes to payment terms, the company offered two modes:
Pay as You Go – with this option, Orange Phone subscribers can opt to load or top-up their devices through several channels (vouchers, online payments, or a swipe card).
Pay Monthly – this mode allows users to pay to an Orange Phone account monthly.
Another payment plan to consider that the Orange Phone brand delivered was its happy take on creating new ways dependent on different consumer lifestyles.
The four payment plan, dubbed as the Canary, Raccoon, Panther, and Dolphin plans, offered easy-payment terms able to fit unique mobile carrier lifestyles! And with the success of the fun and quirky branding of these unique payment terms, the Orange Phone brand actually included more animals into the mix – the Camel and Monkey payment plans were included into the scheme last 2008!
With the advent of internet plans on smartphone devices, the Orange Phone company also offered a DSL plan. This goes in line with the EE takeover of the Orange brand, which then current Orange subscribers shifted over to the EE plan of products and services.
Also, service centers (and stores) from the Orange Phone Company are dubbed as "The Orange Shop". With a memorable and customer-focused marketing approach, it's no wonder that this smartphone manufacturer was definitely a delight for all sorts of consumers.
Marketing Highlights and Campaigns that the Orange Phone Company Succeeded At
Of course, there wouldn't be any news on the latest orange phone models – the company has since folded up (parent company EE Broadband took over, with the announcement of phasing out Orange Phones done last 2015). What we'd like to share today, instead, are some of its brightest and appealing marketing moves the company has made during its great tenure.
Television Advertisements
To reach out to a wide range of consumers, the Orange Company pursued the outstanding and creative way to tackling TV ads. With screenings strategically placed on big events and in cinemas, the Orange brand made sure to maximize its exposure and recall.
Doing so as well served as a public advisory – their TV spots, mainly those directed towards cinema screenings, help remind moviegoers the proper decorum of tuning off their respective mobile devices during movies.
Orange Film Funding Board – a fun parody on promoting then upcoming movie hits, the company created the fictional Orange Film Funding Board as a way to tickle moviegoers' funny bones, make fun of a movie, and of course, promote Orange upcoming phone models.

By collaborating with big movie companies, such as Walt Disney Pictures and 20th Century Fox, this line of funny TV adverts made fun of characters from blockbuster hits like The Muppets, The A-Team, amongst others, promoting an Orange Phone model with a touch of complaint or sarcasm included in the mix!

Taking itself lightly, the company actually created a fun and lasting connection with its consumers through the Orange Film Funding Board adverts!

Orange Gold Spots – the so-called public advisory in turning off mobile phones during movie screenings, these spots incorporated Orange Phone executives (who were played by British comedians, Steve Furst and Brennan Brown), in coming up with ways on how to expand the said branch in films.

These Orange Gold Spots incorporated the use as well of celebrity cameos. To name a few, Macaulay Culkin, Robe Lowe, and Ewan McGregor enjoyed appearing in these spots!
Formula Racing
Additionally, another marketing and promotional strategy that the Orange Phone Company pursued was its exciting foray into Formula Racing sponsorship. For two outstanding years, the Orange Phone brand has been prominently featured on Arrows Formula One cars – an exciting way to create recall indeed!
Miscellaneous Branding Pursuits
Other means that the Orange Phone Company pursued during its tenure was creating catchy and memorable copy. One of the most memorable approaches the brand created was the long-lasting phrase of "The future's bright – the future's Orange". A positive and hopeful phrase, the company hoped to establish a lasting and bright outlook for its consumers with this take.
Another phrase that most would associate with the brand is its "I am" copy. Essentially, a shortened wording of the phrase "I am who I am because of everyone", this certain caption created both a message of individuality without stepping or conflicting with anyone else's boundaries.
Still yet an optimistic take on Orange Phone models, what can be noticed with the way the company had sent its message across was its bright and hopeful take on how their products and services should be viewed as!
Orange, We Miss You
We will definitely miss how Orange Phone models and devices have created an impact for consumers anywhere. With a cheerful outlook on how it approaches both its business and consumers, we do hope that more companies follow suit on how Orange created a landmark in the mobile phone industry.
Perhaps this is what we will all miss with the Orange Phone brand – some happiness and optimism in this otherwise fast-paced life we now live in today!
Here is the Complete List of All Orange Phone Models:
| | |
| --- | --- |
| Orange Rono | Orange San Francisco II |
| Orange Malibu | Orange Monte Carlo |
| Orange Stockholm | Orange Hiro |
| Orange Tahiti | Orange Gova |
| Orange Rio | Orange Miami |
| Orange Reyo | Orange Atlanta |
| Orange Sydney | Orange Dallas |
| Orange San Francisco | Orange Rio II |
| Orange Barcelona | Orange San Diego |
Photos of Orange different types of phones
Image source: gsmarena.com



































Other Orange Phone Resources: