Pantech is a mobile phone company from South Korea. It was founded in 1991 and has since then targeted the market in the country with some few partners in China, Japan, Europe, and the United States. Just this 2012, Pantech was named as the second most popular handset manufacturer in South Korea according to a poll by Gartner, a market analyst that runs surveys and statistics.

Related Other South Korean Mobile Phone Company LG
This opened more opportunities including Samsung Electronics' 10% ownership of the company's stakes. Pantech is also currently partnered with PCD in creating customized phones. Right now, Pantech also takes part on the U.S. mobile market. They manufacture mobile phones for Verizon and AT&T, the two biggest wireless carriers in the US.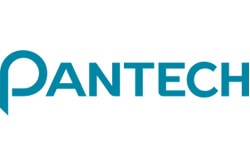 Unfortunately, the speedy flight of Pantech's markets did not continue as long. In 2014, it was reported that Pantech has been facing bankruptcy of over $475 million. Finally in October 2015, BusinessKorea reported that law regulators in Korea have already acquired Pantech.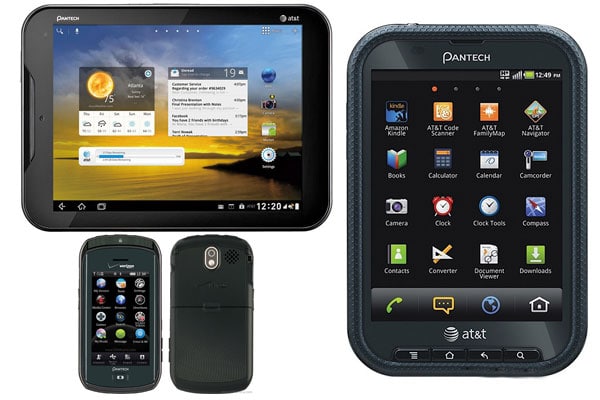 Image source: gsmarena.com
The smartphones they released in South Korea include the Pantech Vega line. Phones in this line are the LTE-A, Secret Note, Secret Up, Iron 2, R3, Racer, and N6. On the other hand, the Pantech phones released in the US are the Pantech C360, Pantech Slate, Pantech C610, Pantech Matrix, Pantech Matrix Pro, Pantech Matrix Jest, Pantech Pursuit, Pantech Laser, Pantech Ease, Pantech Link, Pantech Breeze III, Pantech Breeze IV, Pantech Pursuit II, Pantech Crossover, Pantech Renue, and the Pantech Element.
The Pantech Element is actually the company's first tablet. It has an 8-inch touchscreen which the company markets as water and dust resistant. A few other Pantech phones released in the US include the Pantech Vybe, Pantech Discover, Pantech Flex, Pantech Burst, Pantech Pocket, Pantech Razzle, Pantech Breakout, Pantech Jest, Pantech UMW190, Pantech Crux, Pantech Marauder, Pantech Hotshot, and the Pantech Perception.
Here is the complete list of all Pantech phone models:
| | |
| --- | --- |
| Pantech Breeze IV | Pantech U-4000 |
| Pantech Vega No 6 | Pantech PG-3300 |
| Pantech Discover | Pantech PU-5000 |
| Pantech Vega R3 IM-A850L | Pantech PG-1600 |
| Pantech Flex P8010 | Pantech PG-1800 |
| Pantech Renue | Pantech PG-1300 |
| Pantech Marauder | Pantech PG-3900 |
| Pantech Vega Racer 2 IM-A830L | Pantech PG-1900 |
| Pantech Vega LTE EX IM-A820L | Pantech PG-2800 |
| Pantech Burst | Pantech PG-3600V |
| Pantech Element | Pantech PG-3600 |
| Pantech Hotshot | Pantech PG-3500 |
| Pantech Link II | Pantech PG-1500 |
| Pantech Pocket P9060 | Pantech PG-8000 |
| Pantech Jest II | Pantech PG-6200 |
| Pantech Pursuit II | Pantech PG-6100 |
| Pantech Breakout | Pantech PG-1400 |
| Pantech Breeze III | Pantech PG-1200 |
| Pantech Vega Xpress IM-A720L | Pantech PG-3200 |
| Pantech S902 | Pantech PG-1000s |
| Pantech Crux | Pantech GF500 |
| Pantech Laser P9050 | Pantech PG3000 |
| Pantech P4000 | Pantech GF100 |
| Pantech P1000 | Pantech G670 |
| Pantech SKY Izar IM-A630K | Pantech GI100 |
| Pantech Jest | Pantech GF200 |
| Pantech Link | Pantech GB300 |
| Pantech Ease | Pantech GB200 |
| Pantech Pursuit | Pantech GB100 |
| Pantech Impact | Pantech G900 |
| Pantech C790 Reveal | Pantech G600 |
| Pantech Matrix Pro | Pantech G800 |
| Pantech Slate | Pantech G700 |
| Pantech Matrix | Pantech G500 |
| Pantech Duo | Pantech G300 |
| Pantech Q80 | Pantech G200 |
Photos of Pantech's different types of phones
Image source: gsmarena.com