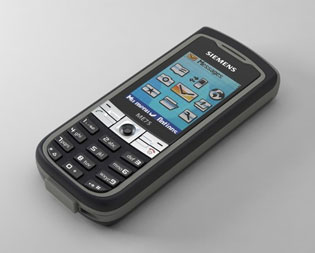 One of the most common concerns of mobile phone companies is always how to set themselves apart from the rest of the competition. They need to constantly innovate and figure out what their target market likes, or even better, what their target market doesn't know it wants.
And while mobile companies concentrated on improving the quality of their camera phones, expanded the built-in storage, and experimented on the phones' designs and sizes, Siemens Company thought of something only a few managed to figure out.
It made a water-proof, shock-proof, and dust-proof phone. The Siemens ME75 paved the way for something almost all mobile phones its contemporary is lacking-improved durability.
Launched in 2005, the Siemens ME75 stood out from a lot of mobile phones. Its rugged look and impressive features at the time of its release made it an instant household name for durability.
And because changing your mobile phone month after month wasn't a thing yet back then, the thought of a low-maintenance phone that you could use for many years sounded terrific.
Today, the Siemens ME75 still rings a bell for many people, who actually still use it or have it as a backup phone. And in a world of smart phones, sometimes a basic but reliable phone is what you need more.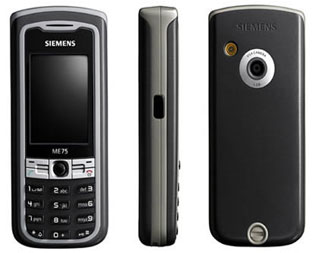 Features:
132 x 176 display resolution
VGA primary camera with camcorder
0.014 GB built-in storage
Expandable memory up to 32 GB RS-MMC
8 hours battery talk time
450 hours battery stand-by time
1000 mAh battery capacity
GPRS data connectivity
Bluetooth, Infrared, and USB connectivity
Colors: