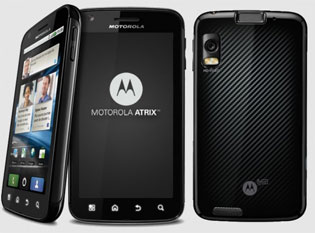 Tips Before Buying a Motorola Atrix 4G
While the iPhone 5s dominates the market as the top selling phone this year, the Motorola Atrix 4G might just land the top spot as the most powerful smart phone to date. With 4G capability, dual-core processor, 1GB of RAM and 1930mAh of battery to boot, the Motorola Atrix is a force to reckon with. But even with spectacular specs, are you sure this is the right phone for you?
There are a lot of powerful smart phones on the market today. While it's undoubtedly tempting to get the best, you must consider first if you absolutely need what the phone has to offer.
If you don't really need a fast processor or an HD resolution and all you need is a long battery life, then there might be better options for you that are cheaper and more reliable in the long run than the Motorola Atrix.
But if you think that the Motorola Atrix could improve your lifestyle with its built-in apps and features, then it is possibly the best choice for a smart phone on the market today. True, Moto is the one who dubbed the Atrix as the world's most powerful smart phone, but the mobile company has reasons for bragging.
At $600, it has 16 GB of internal memory, which is expandable up to 32 GB. It has its own YouTube player and has built-in social networking apps such as Facebook, Twitter, Google+, Picasa, and MySpace.
If you're big on social networking and want easy access on different accounts efficiently, then the Motorola Atrix could be the best choice for you.