Motorola is one of those mobile companies that had been famous and innovative in the last decade, but seems to have been outrun by other brands who pioneered their smart phones early.

In the beginning, the list of Motorola phone models was famous for the Razr series, with their sleek and shiny flip designs in colorful array. However, with today's trend, shiny doesn't necessarily translate to a good buy. So what has Motorola has to offer today that might make consumers reconsider buying one?
Related Other American Wireless Handheld Device Verykool
In the recent years, many companies have jumped into the bandwagon of introducing high-end smart phones that have a lot of features. There is already a wide range of top of the line Android phones, so Motorola goes the other way – it offers a more affordable, but relatively decent Motorola phone models that have a wider reach as far as consumers go.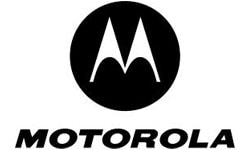 Case in point, the Motorola Fire XT is an impressive model, with a 3.5 inch display, 5 MP back camera with autofocus and LED flash, plus 512 of RAM and ROM, you get a lot of good features for its price. That being said, Motorola offers a more high-end option for those who don't mind spending their money more.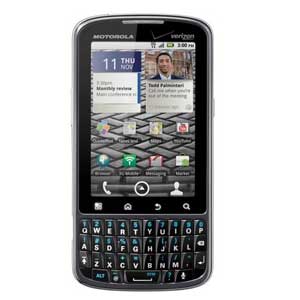 Image source: gsmarena.com
Both Motorola RAZR XT910 and the Motorola ATRIX 2 are both decent-priced, semi high-end Android phones that are currently in the market. It's useless to deny that these will be able to compete with current frontrunners such as the iPhone 5, HTC One, or Samsung Galaxy 4. But with features such as 8MP back camera, 1GHz processor and 16GB internal memory for the Motorola RAZR XT910, Motorola isn't in an entirely bad place in the market.
Here is the complete list of all Motorola phone models:
| | |
| --- | --- |
| Motorola Atrix | Motorola Moto Z Force |
| Motorola ATRIX 4G | Motorola Moto Z |
| Motorola Moto G4 | Motorola Moto G4 Play |
| Motorola Moto G Turbo Edition | Motorola Moto X Force |
| Motorola Droid Turbo 2 | Motorola Droid Maxx 2 |
| Motorola Moto X Play Dual SIM | Motorola Moto X Style |
| Motorola Moto X Play | Motorola Moto G Dual SIM (3rd gen) |
| Motorola Moto 360 Sport (1st gen) | Motorola Moto 360 42mm (2nd gen) |
| Motorola Moto 360 46mm (2nd gen) | Motorola Moto G (3rd gen) |
| Motorola Moto 360 (1st gen) | Motorola Moto E Dual SIM (2nd gen) |
| Motorola Moto E (2nd gen) | Motorola Moto G 4G (2nd gen) |
| Motorola Moto G 4G Dual SIM (2nd gen) | Motorola DROID Turbo |
| Motorola Moto Maxx | Motorola Nexus 6 |
| Motorola Moto X (2nd Gen) | Motorola Moto G Dual SIM (2nd gen) |
| Motorola Moto G (2nd gen) | Motorola Moto G 4G |
| Motorola Luge | Motorola Moto E |
| Motorola Moto E Dual SIM | Motorola Moto G Dual SIM |
| Motorola Moto G | Motorola Moto X |
| Motorola DROID Ultra | Motorola DROID Mini |
| Motorola DROID Maxx | Motorola RAZR D3 XT919 |
| Motorola RAZR D1 | Motorola Electrify M XT905 |
| Motorola RAZR i XT890 | Motorola DROID RAZR MAXX HD |
| Motorola DROID RAZR HD | Motorola RAZR HD XT925 |
| Motorola DROID RAZR M | Motorola Electrify 2 XT881 |
| Motorola RAZR M XT905 | Motorola DEFY XT XT556 |
| Motorola Photon Q 4G LTE XT897 | Motorola Defy Pro XT560 |
| Motorola ATRIX HD MB886 | Motorola XT760 |
| Motorola ATRIX TV XT687 | Motorola ATRIX TV XT682 |
| Motorola MotoGO TV EX440 | Motorola Motosmart Me XT303 |
| Motorola MOTOKEY 3-CHIP EX117 | Motorola RAZR V XT885 |
| Motorola RAZR V XT889 | Motorola RAZR V MT887 |
| Motorola MotoGO EX430 | Motorola MOTOSMART MIX XT550 |
| Motorola Motosmart Flip XT611 | Motorola XT390 |
| Motorola RAZR MAXX | Motorola DEFY XT535 |
| Motorola GLEAM+ WX308 | Motorola DROID 4 XT894 |
| Motorola DROID RAZR MAXX | Motorola Motoluxe MT680 |
| Motorola Motoluxe XT389 | Motorola Motoluxe |
| Motorola Defy Mini XT321 | Motorola Defy Mini XT320 |
| Motorola WX306 | Motorola XT319 |
| Motorola Fire | Motorola MT917 |
| Motorola DROID XYBOARD 8.2 MZ609 | Motorola XT928 |
| Motorola XT532 | Motorola DROID XYBOARD 10.1 MZ617 |
| Motorola EX226 | Motorola MOTO XT615 |
| Motorola XOOM 2 Media Edition 3G MZ608 | Motorola Motokey Social |
| Motorola XOOM 2 Media Edition MZ607 | Motorola XOOM 2 3G MZ616 |
| Motorola XOOM 2 MZ615 | Motorola XOOM Media Edition MZ505 |
| Motorola RAZR XT910 | Motorola Admiral XT603 |
| Motorola DROID RAZR XT912 | Motorola PRO+ |
| Motorola ATRIX 2 MB865 | Motorola ME632 |
| Motorola DEFY+ | Motorola EX212 |
| Motorola EX119 | Motorola MOTOKEY XT EX118 |
| Motorola MOTOKEY Mini EX109 | Motorola SPICE Key |
| Motorola WX294 | Motorola FIRE XT311 |
| Motorola MOTOKEY Mini EX108 | Motorola MILESTONE 3 XT860 |
| Motorola FIRE XT | Motorola DROID 3 |
| Motorola SPICE Key XT317 | Motorola Photon 4G MB855 |
| Motorola Triumph | Motorola MOTO MT870 |
| Motorola WILDER | Motorola EX232 |
| Motorola Milestone XT883 | Motorola MOTO MT620 |
| Motorola MOTO XT316 | Motorola MOTO XT882 |
| Motorola XPRT MB612 | Motorola GLEAM |
| Motorola PRO | Motorola XOOM MZ604 |
| Motorola XOOM MZ601 | Motorola XOOM MZ600 |
| Motorola ATRIX | Motorola ATRIX 4G |
| Motorola Cliq 2 | Motorola DROID BIONIC XT875 |
| Motorola DROID X ME811 | Motorola DROID BIONIC XT865 |
| Motorola MOTO ME525 | Motorola MILESTONE 2 ME722 |
| Motorola DROID 2 Global | Motorola DROID PRO XT610 |
| Motorola EX122 | Motorola XT301 |
| Motorola MOTOTV EX245 | Motorola SPICE XT300 |
| Motorola EX128 | Motorola MOTO MT716 |
| Motorola BRAVO MB520 | Motorola FLIPSIDE MB508 |
| Motorola CITRUS WX445 | Motorola EX300 |
| Motorola EX210 | Motorola EX201 |
| Motorola EX115 | Motorola EX112 |
| Motorola CUPE | Motorola DEFY |
| Motorola MILESTONE 2 | Motorola DROID 2 |
| Motorola MT810lx | Motorola XT810 |
| Motorola XT806 | Motorola A1260 |
| Motorola Grasp WX404 | Motorola A1680 |
| Motorola Rambler | Motorola DROID X2 |
| Motorola ES400 | Motorola CHARM |
| Motorola DROID X | Motorola MILESTONE XT720 |
| Motorola XT720 MOTOROI | Motorola Quench XT5 XT502 |
| Motorola Quench XT3 XT502 | Motorola FlipOut |
| Motorola WX295 | Motorola WX265 |
| Motorola WX260 | Motorola WX290 |
| Motorola QUENCH | Motorola WX161 |
| Motorola BACKFLIP | Motorola WX181 |
| Motorola XT701 | Motorola XT800 ZHISHANG |
| Motorola MT710 ZHILING | Motorola MOTO XT702 |
| Motorola MILESTONE | Motorola WX395 |
| Motorola WX390 | Motorola WX288 |
| Motorola WX280 | Motorola WX180 |
| Motorola WX160 | Motocubo A45 |
| Motorola DEXT MB220 | Motorola ROKR ZN50 |
| Motorola Karma QA1 | Motorola W7 Active Edition |
| Motorola L800t | Motorola ROKR W6 |
| Motorola A3000 | Motorola E11 |
| Motorola ZN300 | Motorola MC55 |
| Motorola A3100 | Motorola Tundra VA76r |
| Motorola W233 Renew | Motorola COCKTAIL VE70 |
| Motorola VE66 | Motorola EM35 |
| Motorola Aura | Motorola Q 11 |
| Motorola VE538 | Motorola ZN200 |
| Motorola RAZR2 V9x | Motorola W396 |
| Motorola EM30 | Motorola W231 |
| Motorola EM28 | Motorola EM25 |
| Motorola PEBL VU20 | Motorola MOTOACTV W450 |
| Motorola VE75 | Motorola ZN5 |
| Motorola A1210 | Motorola A1600 |
| Motorola A1890 | Motorola A1800 |
| Motorola M3888 | Motorola A810 |
| Motorola Z9 | Motorola W388 |
| Motorola M3588 | Motorola d520 |
| Motorola M3688 | Motorola M3288 |
| Motorola cd920 | Motorola cd930 |
| Motorola SlimLite | Motorola M3188 |
| Motorola M3788 | Motorola StarTAC 75 |
| Motorola StarTAC Rainbow | Motorola StarTAC 75+ |
| Motorola StarTAC 85 | Motorola StarTAC 130 |
| Motorola V3688 | Motorola V3690 |
| Motorola Z6w | Motorola Timeport L7089 |
| Motorola Z6c | Motorola W181 |
| Motorola W177 | Motorola W161 |
| Motorola W270 | Motorola W230 |
| Motorola ROKR E8 | Motorola RIZR Z10 |
| Motorola W213 | Motorola W377 |
| Motorola W160 | Motorola W180 |
| Motorola U9 | Motorola V1100 |
| Motorola PEBL U3 | Motorola RAZR2 V9 |
| Motorola RAZR2 V8 | Motorola W510 |
| Motorola ROKR W5 | Motorola W490 |
| Motorola W380 | Motorola KRZR K3 |
| Motorola W360 | Motorola RIZR Z8 |
| Motorola W395 | Motorola Q8 |
| Motorola W218 | Motorola RAZR V3xx |
| Motorola RAZR maxx V6 | Motorola RIZR Z3 |
| Motorola SLVR L9 | Motorola KRZR K1 |
| Motorola Q 9h | Motorola W375 |
| Motorola ROKR E6 | Motorola W209 |
| Motorola ROKR Z6 | Motorola W208 |
| Motorola W205 | Motorola MOTOFONE F3 |
| Motorola W215 | Motorola V195 |
| Motorola SLVR L7e | Motorola W220 |
| Motorola V191 | Motorola ROKR E2 |
| Motorola RAZR V3i | Motorola ROKR E1 |
| Motorola A910 | Motorola A1200 |
| Motorola A732 | Motorola A728 |
| Motorola V3x | Motorola E1070 |
| Motorola E770 | Motorola SLVR L7 |
| Motorola PEBL U6 | Motorola A1010 |
| Motorola E1060 | Motorola V1050 |
| Motorola E1120 | Motorola C261 |
| Motorola C168 | Motorola C257 |
| Motorola C139 | Motorola Moto G4 Plus |
| Motorola C123 | Motorola E680i |
| Motorola C118 | Motorola V557 |
| Motorola C113a | Motorola V361 |
| Motorola C117 | Motorola V360 |
| Motorola C113 | Motorola L6 |
| Motorola C390 | Motorola V186 |
| Motorola V560 | Motorola V230 |
| Motorola L2 | Motorola V235 |
| Motorola A668 | Motorola E378i |
| Motorola V635 | Motorola C980 |
| Motorola V547 | Motorola V535 |
| Motorola Moto E (3rd gen) | Motorola V980 |
| Motorola E375 | Motorola RAZR V3 |
| Motorola A780 | Motorola Droid XTreme |
| Motorola V620 | Motorola C975 |
| Motorola Droid Bionic Targa | Motorola V975 |
| Motorola A840 | Motorola V555 |
| Motorola MPx | Motorola E680 |
| Motorola V188 | Motorola C115 |
| Motorola C116 | Motorola C155 |
| Motorola C650 | Motorola V171 |
| Motorola V226 | Motorola MPx220 |
| Motorola E398 | Motorola V872 |
| Motorola V1000 | Motorola A630 |
| Motorola V80 | Motorola C380/C385 |
| Motorola MPx100 | Motorola C289 |
| Motorola A1000 | Motorola C205 |
| Motorola E1000 | Motorola A768i |
| Motorola V180 | Motorola A925 |
| Motorola V400p | Motorola V878 |
| Motorola A920 | Motorola MPx200 |
| Motorola V220 | Motorola V690 |
| Motorola V525 | Motorola V500 |
| Motorola V750 | Motorola V303 |
| Motorola V300 | Motorola V600 |
| Motorola V150 | Motorola C250 |
| Motorola C550 | Motorola E390 |
| Motorola C200 | Motorola A835 |
| Motorola C450 | Motorola C230 |
| Motorola A760 | Motorola V295 |
| Motorola V291 | Motorola V290 |
| Motorola A388c | Motorola T725 |
| Motorola T190 | Motorola E380 |
| Motorola C350 | Motorola C336 |
| Motorola E360 | Motorola E365 |
| Motorola C332 | Motorola C331 |
| Motorola C333 | Motorola C300 |
| Motorola V60i | Motorola V66i |
| Motorola Accompli 008 | Motorola Accompli 388 |
| Motorola V70 | Motorola V60 |
| Motorola Timeport 260 | Motorola Timeport 280 |
| Motorola T720 | Motorola Talkabout T191 |
| Motorola A830 | Motorola v8088 |
| Motorola T720i | Motorola A6188 |
| Motorola Timeport 250 | Motorola T180 |
| Motorola V50 | Motorola StarTAC 130 |
| Motorola Accompli 009 | Motorola V3690 |
| Motorola Talkabout T192 | Motorola StarTAC 85 |
| Motorola V.box(V100) | Motorola StarTAC Rainbow |
| Motorola StarTAC 75+ | Motorola V3688 |
| Motorola V2288 | Motorola SlimLite |
| Motorola V66 | Motorola StarTAC 75 |
| Motorola Talkabout T2288 | Motorola M3188 |
| Motorola Timeport P7389 | Motorola cd930 |
| Motorola Timeport L7089 | Motorola M3588 |
| Motorola M3288 | Motorola M3688 |
| Motorola M3788 | Motorola M3888 |
| Motorola d520 | Motorola cd920 |
Photos of Motorola's different types of phones
Image source: gsmarena.com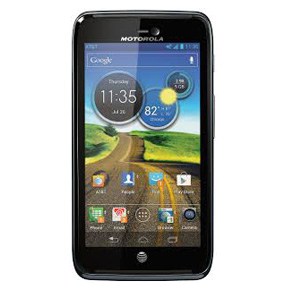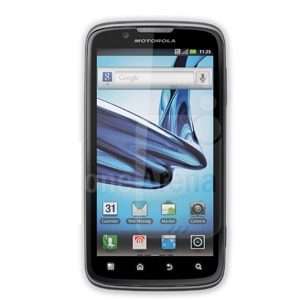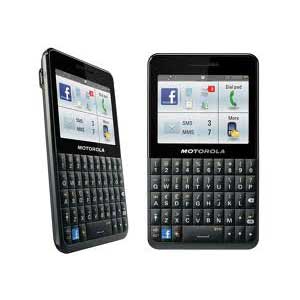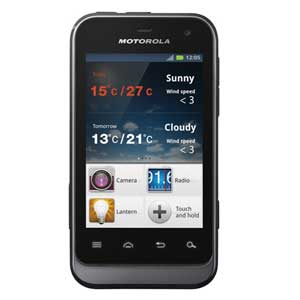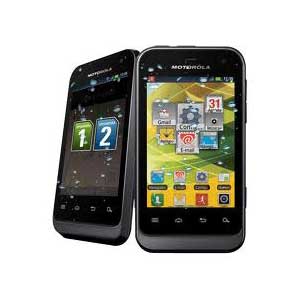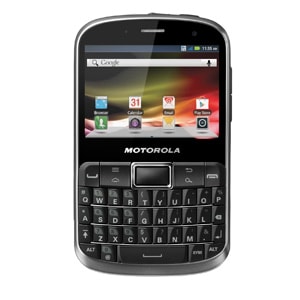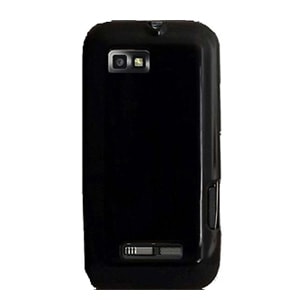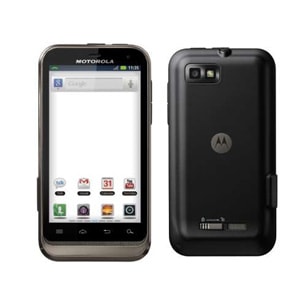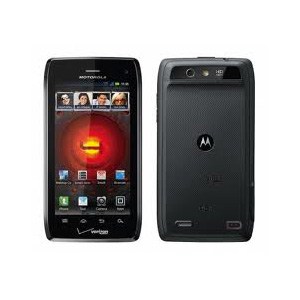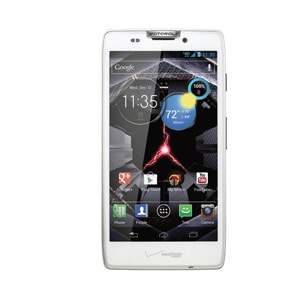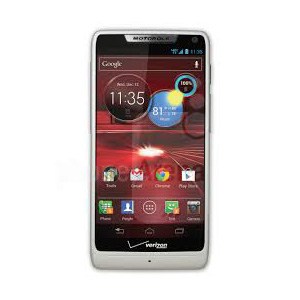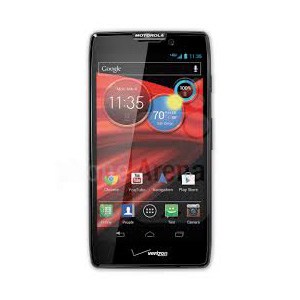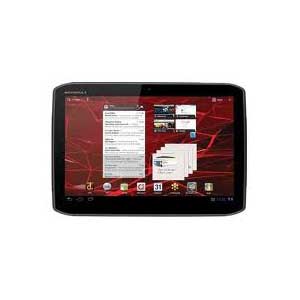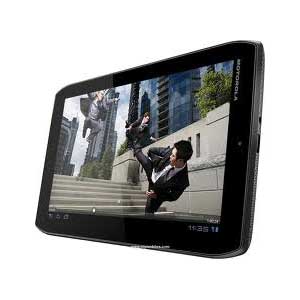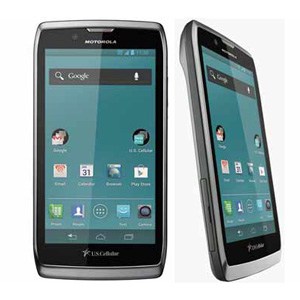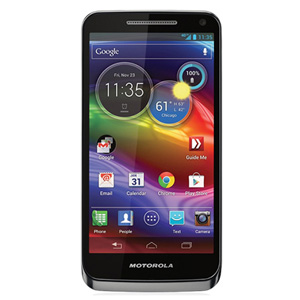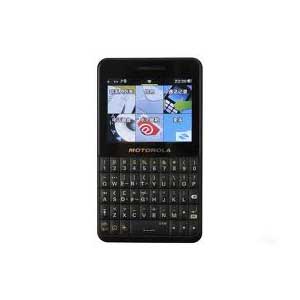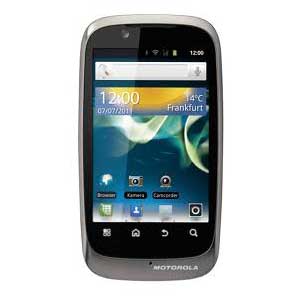 These other phone models list articles might be helpful to you


Samsung Phone Models List



Siemens Phone Models List



Sony Ericsson Phone Models List



Nokia Phone Models List



Asus Phone Models List