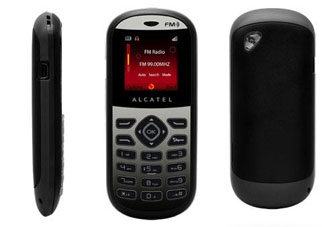 The Alcatel OT-209 is your regular GSM phone that you can use when you need a handy mobile phone wherever you go. Why spend hundreds of dollars for a smart phone? People have long dismissed the GSM phone, but it still has its pros in today's high tech world.
For instance, the Alcatel OT-209 is only 65 grams released by Alcatel Company, which means it's so light, you can put it even in a small purse and you can forget about it. Also, you don't have to worry about software updates and other types of maintenance just to make sure your phone still works properly.
The Alcatel OT-209 is also a fresh divergence from the usual trend in today's mobile technology. It doesn't have a rear camera, cloud storage, and even the most basic smart phone features. Some people consider it a major disadvantage, but it can also work for your benefit.
In a world of information theft and online security issues, a simple GSM phone such as the Alcatel OT-209 could be your best choice if you want to make sure that you can call and send messages securely.
So the next time you are thinking about buying a phone, or are looking for a safer way to send your messages, consider buying a GSM phone. It's safer, and because it's more basic and considered "ancient" already, there is a lower chance of it being stolen.
Features:
Battery capacity 500 mAh
128×128 pixels resolution
5 hours battery talk time
400 hours battery stand-by time
GPRS data connectivity
USB charging
Musing ringtone (MIDI)
Colors:
Price: