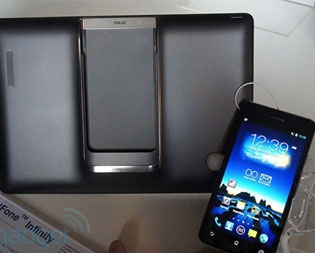 Torn about getting a smart phone or a tablet? Sometimes, a smart phone isn't big enough for all the things you want to do, and sometimes tablets are too big and essentially lacks the basic functionality of a phone. So what do you do when you find yourself choosing between two great gadgets?
Others can afford both high-end gadgets, but for the rest of us who want to get the most value for our money, there is a solution – the Asus PadFone Infinity 2 manufactured by Asus Company.
With a 10-inch display, it's big enough to watch a stunning HD video, but still small enough that you can carry it conveniently wherever you go. The Asus PadFone Infinity 2 is a perfect gadget for people who are always on the go and who want to organize all of their stuff for work and fun in one device.
The PadFone also allows users easy connectivity since it is LTE-enabled, so the phone's performance is not sacrificed by slow speed.
Yes, it's a little on the expensive side, but for those who choose to get the Asus PadFone Infinity 2, the money is absolutely worth it.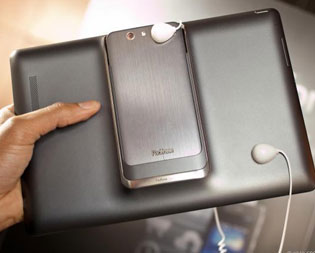 Features:
Android v 4.2.2 OS
Qualcomm Snapdragon 800
10.1-inch IPS display
1290 x 1200 display resolution
5000 mAh battery capacity
Expandable memory up to 64 GB microSD
16/32 GB built-in storage
2 GB RAM
13 MP primary camera with face detection, touch focus, and LED flash
TV-out
Java MIDP emulator
19 hours battery talk time
410 hours battery stand-by time
HTML 5 web browser
Colors:
Titanium Black
Platinum White