HTC is as competitive as ever when it comes to producing quality Android phones in the market that are truly eye-catching and breathtakingly beautiful, design-wise. Of the latest introductions from the list of HTC models is the HTC One, which buyers could get SIM-free or exclusively through AT&T. The first thing buyers must know is that there is only a slight difference in getting the unlocked version from the AT&T version. Price-wise, naturally the locked version will come with a cheaper cash-out payment.

The phone's 4G LTE data connectivity will also be locked to the AT&T network, obviously. Aside from that, there aren't many customized features so users need not worry about the discrepancies or if they would be missing out on features that the unlocked version may have.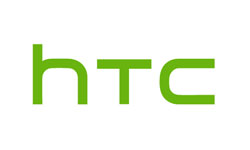 Related Other Taiwanese Cellular Phone Technology List of all Gigabyte Phone Models
Design-wise, the HTC One has crisp resolution on a 4.7-inch display screen. It only has a 4 MP back camera and a 2.1MP front camera, but it does boost a 32GB of internal memory and 2GB of RAM, plus a Super LCD3 capacitive touch screen. But the real selling point of the HTC One is the 4G LTE data connectivity. While the connection speed relies a lot on the type of connection you have and your location, many have sworn to the excellent partnership of HTC One and AT&T to bring everyone an amazing connection speed. However, users need to be mindful of battery use.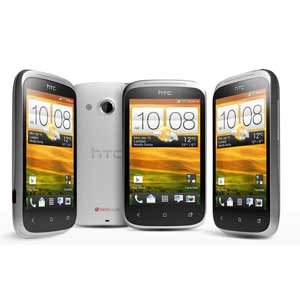 Image source: gsmarena.com
But as far as HTC One and the others included in the HTC phone models list, as long as brightness settings are adjusted and users use wi-fi instead of data connectivity, users will be able to enjoy the phones more.
Here is the complete list of all HTC phone models:
| | |
| --- | --- |
| HTC Thunderbolt (4g) | HTC Panache |
| HTC inspire (4g) | HTC Status |
| HTC 10 Lifestyle | HTC Glacier |
| HTC 10 | HTC Trophy |
| HTC Desire 825 | HTC DROID Incredible 2 |
| HTC Desire 630 | HTC Sensation 4G |
| HTC Desire 530 | HTC EVO 3D |
| HTC One X9 | HTC Sensation |
| HTC One M9s | HTC EVO 3D CDMA |
| HTC Desire 828 dual sim | HTC HD7S |
| HTC Desire 728 dual sim | HTC Prime |
| HTC One E9s dual sim | HTC Merge |
| HTC Butterfly 3 | HTC Incredible S |
| HTC One A9 | HTC Desire S |
| HTC One M9+ Supreme Camera | HTC Wildfire S |
| HTC Desire 626 (USA) | HTC Salsa |
| HTC Desire 626s | HTC ChaCha |
| HTC Desire 526 | HTC Flyer |
| HTC Desire 520 | HTC Flyer Wi-Fi |
| HTC One ME | HTC EVO View 4G |
| HTC Desire 820G+ dual sim | HTC Inspire 4G |
| HTC Desire 326G dual sim | HTC Freestyle |
| HTC One M9+ | HTC ThunderBolt 4G |
| HTC One M8s | HTC EVO Shift 4G |
| HTC One E9+ | HTC Gratia |
| HTC One E9 | HTC HD7 |
| HTC One M9 | HTC 7 Pro |
| HTC Desire 820s dual sim | HTC 7 Surround |
| HTC Desire 626G+ | HTC 7 Mozart |
| HTC Desire 626 | HTC 7 Trophy |
| HTC Desire 526G+ dual sim | HTC Arrive |
| HTC Desire 826 dual sim | HTC Desire HD |
| HTC Desire 320 | HTC Desire Z |
| HTC Desire 620G dual sim | HTC Paradise |
| HTC Desire 620 | HTC Evo 4G+ |
| HTC Nexus 9 | HTC Aria |
| HTC Desire 816G dual sim | HTC Wildfire CDMA |
| HTC One (M8 Eye) | HTC Wildfire |
| HTC Desire Eye | HTC Desire |
| HTC Desire 612 | HTC HD mini |
| HTC Desire 820q dual sim | HTC Legend |
| HTC Desire 820 dual sim | HTC Rider |
| HTC Desire 820 | HTC Google Nexus One |
| HTC One (E8) CDMA | HTC Smart |
| HTC Desire 510 | HTC HD2 |
| HTC One (M8) for Windows | HTC Evo 4G |
| HTC One S9 | HTC Droid Incredible |
| HTC One (M8) for Windows (CDMA) | HTC DROID ERIS |
| HTC Butterfly 2 | HTC Pure |
| HTC One Remix | HTC Tattoo |
| HTC One (M8) dual sim | HTC Touch2 |
| HTC Desire 516 dual sim | HTC Hero CDMA |
| HTC One (E8) | HTC Hero |
| HTC One mini 2 | HTC Ozone |
| HTC Desire 616 dual sim | HTC Snap |
| HTC Desire 210 dual sim | HTC Schubert |
| HTC One (M8) CDMA | HTC Magic |
| HTC One (M8) | HTC Tilt2 |
| HTC Desire 310 dual sim | HTC Touch Pro2 CDMA |
| HTC Desire 310 | HTC Touch Pro2 |
| HTC Desire 816 dual sim | HTC Touch Diamond2 CDMA |
| HTC Desire 816 | HTC Touch Diamond2 |
| HTC Desire 610 | HTC Dream |
| HTC Desire 501 dual sim | HTC Touch Cruise 09 |
| HTC Desire 700 | HTC MAX 4G |
| HTC Desire 700 dual sim | HTC Touch HD T8285 |
| HTC Desire 601 dual sim | HTC Touch HD |
| HTC Desire 501 | HTC Touch 3G |
| HTC One Max | HTC Touch Viva |
| HTC Desire 300 | HTC S740 |
| HTC Desire 601 | HTC Touch Pro CDMA |
| HTC One mini | HTC Touch Pro |
| HTC Desire 500 | HTC Touch Diamond CDMA |
| HTC Desire L | HTC Touch Diamond |
| HTC Desire P | HTC Advantage X7510 |
| HTC Desire Q | HTC P3470 |
| HTC 8XT | HTC Touch Cruise |
| HTC Butterfly S | HTC Touch Dual |
| HTC Desire 200 | HTC P6500 |
| HTC Desire 600 dual sim | HTC S730 |
| HTC First | HTC TyTN II |
| HTC One Dual Sim | HTC S630 |
| HTC One | HTC Touch |
| HTC Desire U | HTC P6300 |
| HTC Desire 400 dual sim | HTC Advantage X7500 |
| HTC Butterfly | HTC Shift |
| HTC DROID DNA | HTC S710 |
| HTC One SV CDMA | HTC P3350 |
| HTC One SV | HTC P3400 |
| HTC Desire SV | HTC P4350 |
| HTC One VX | HTC P3600i |
| HTC One X+ | HTC P3600 |
| HTC Windows Phone 8X CDMA | HTC P3300 |
| HTC Windows Phone 8X | HTC S620 |
| HTC Windows Phone 8S | HTC S310 |
| HTC One ST | HTC TyTN |
| HTC One SC | HTC MTeoR |
| HTC Desire X | HTC A12 |
| HTC Desire VT | HTC Desire HD2 |
| HTC Desire XC | HTC Ignite |
| HTC Desire VC | HTC Ville |
| HTC Desire V | HTC Zeta |
| HTC Desire C | HTC Primo |
| HTC DROID Incredible 4G LTE | HTC Tiara |
| HTC J | HTC One M8 Prime |
| HTC Evo 4G LTE | HTC Radar |
| HTC One XC | HTC Titan II |
| HTC One X | HTC Rhyme |
| HTC One X AT&T | HTC Amaze 4G |
| HTC One XL | HTC Vivid |
| HTC One S C2 | HTC Sensation XL |
| HTC One S | HTC Rezound |
| HTC Velocity 4G Vodafone | HTC EVO Design 4G |
| HTC One V | HTC Explorer |
| HTC Velocity 4G | HTC Raider 4G |
| HTC Titan | HTC Rhyme CDMA |
| HTC Hero S | HTC Sensation XE |
| HTC Jetstream | HTC Lead |
| HTC Desire 830 | |
Photos of HTC's different types of phones
Image source: gsmarena.com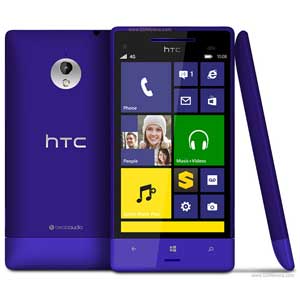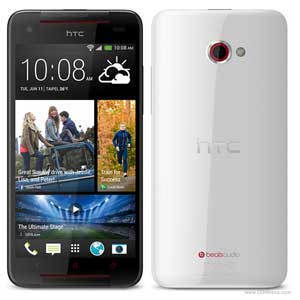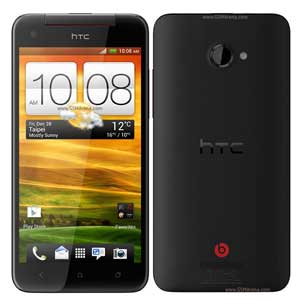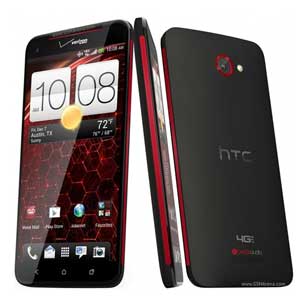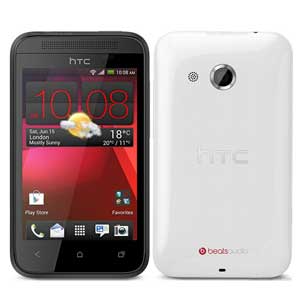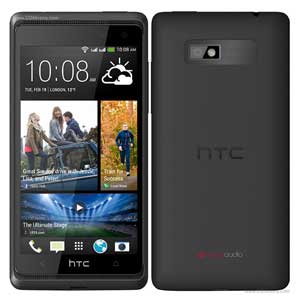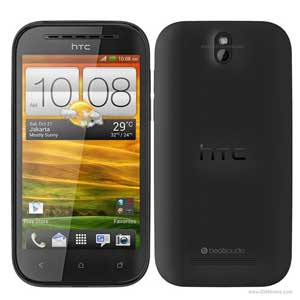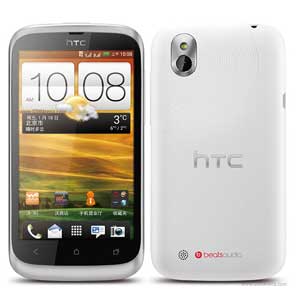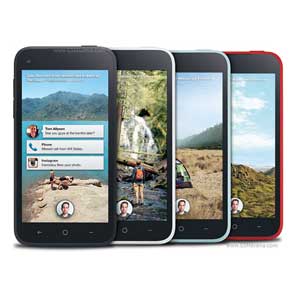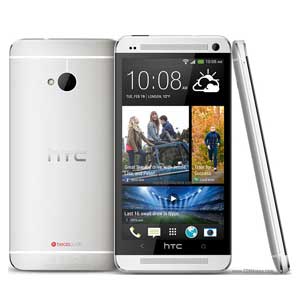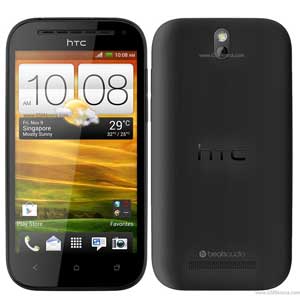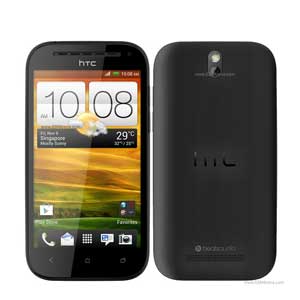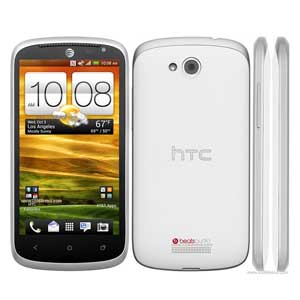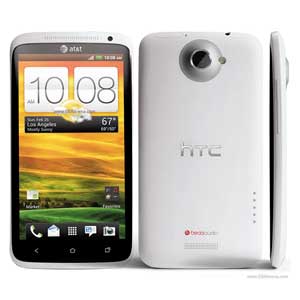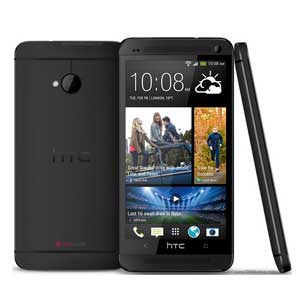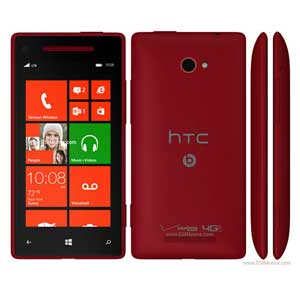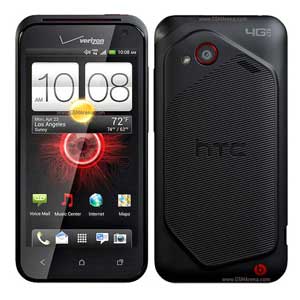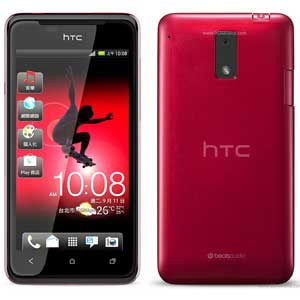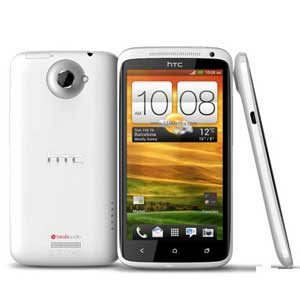 These other phone models list articles might be helpful to you


LG Phone Models List



Motorola Phone Models List



Samsung Phone Models List



Siemens Phone Models List



Sony Ericsson Phone Models List
Official Website of the Company: