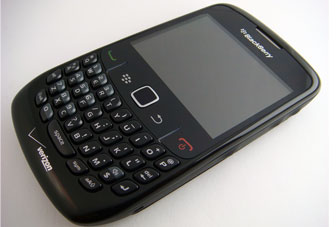 When the Blackberry Curve 8530 was introduced in 2009, it created a buzz. It veered away from the norms that smart phones have created, and stuck to the QWERTY format instead integrating a touch screen feature. The impressive thing is that it still generated a loyal following because of the features the phone offered, which includes the BBM.
But why even consider the Blackberry Curve 8530 when everyone wants a touch-screen smart phone nowadays? The thing is that the Blackberry Curve 8530 targets a very specific market and makes sure to provide that market the ease and simplicity required. The Blackberry phone model is business-oriented, and so has features that helps user organize everything they need efficiently.
Even the phone's design is very sharp and industrial, which make it easier for users to switch from one app to another. Even the size is very ideal and offers little room for errors.
A virtual keyboard still offers room for typographical errors that businessmen want to avoid. The smartly- designed QWERTY keyboard of the Blackberry Curve 8530 will not give users that problem. When it's easier to type what you want to say, it instantly becomes easier to do everything else, which in turn, makes you more efficient.
Even though it was introduced in 2009, the Blackberry Curve 8530 still has a large following until today because all its features are still relevant and very helpful to its intended target market.

Features:
320 x 240 resolution
2MP primary camera with geo tagging and digital zoom
Qualcomm Snapdragon S1 MSM7627 system chip
Single core processor
256 MB ROM
4.5 hours battery talk time
252 hours battery stand-by time
Colors:
Price: