SAGEM or translated as Société d'Applications Générales de l'Électricité et de la Mécanique is an electronics and communications systems company from Paris, France. They specialize in both consumer and defense electronics. SAGEM was divided into several smaller companies which focus on various aspects of their main products.

In 2005, SAGEM merged with SNECMA to form Safran, an aeronautics company that also focuses in defense and security. On the mobile phone and communications businesses, they formed two companies, the MobiWire and SAGEMCOM.
Related Other French Smartphone Company Wiko
SAGEM was founded by Marcel Môme in 1925 at Paris, France. Marcel was very fond of electronics and technology that on the age of 25, he was already able to form a company that focuses on mechanics. He called it the Society for the General Application of Electricity & Mechanics.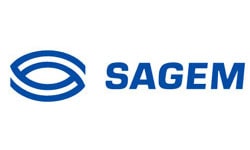 The products they initially designed and created include power distribution equipment, cameras, electrical components, projects, and military equipment. The French Ministry of Telecommunications request SAGEM to develop the telex printer in 1942. It is a new communications system introduced in the market. This also boosted SAGEM's electronics production.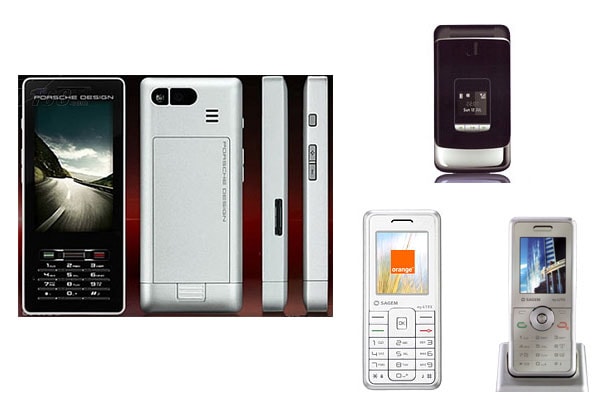 Image source: gsmarena.com
Due to the huge success of the telex printer, SAGEM was asked to design the Inertial Navigations Systems for the ballistic missiles of the French government in 1961. They were also asked to design the optical and navigations systems for missile submarines.
It was only in 2008 when SAGEM decided to start their mobile telephony business and transformed their Sagem Mobile to SAGEM Communication when they merged with Ingenico. Mobile phones were designed and manufactured under the brand Sagem Wireless.
Sagem Wireless was able to release several phones through the years including the 9xx series, the my100Phone series, my200Phone series, my300Phone series, my400Phone series, my500Phone series, my700Phone series, my800Phone series, my900Phone series, and several other MY models in the French market.
Here is the complete list of all Sagem phone models:
| | |
| --- | --- |
| Sagem MC 912 | Sagem MC 3000 |
| Sagem MC 820 | Sagem RC 730 |
| Sagem RC 750 | Sagem MC 939 WAP |
| Sagem MC 959 | Sagem MC 825 |
| Sagem RC 922 | Sagem MC 932 |
| Sagem MC 850 | Sagem MC 940 |
| Sagem MC 950 | Sagem MC 936 |
| Sagem MY V-75 | Sagem MY X3-2 |
| Sagem MY V-65 | Sagem MY X-7 |
| Sagem MY C-3b | Sagem MY X-1w |
| Sagem MY X-5 | Sagem MY C-3s |
| Sagem MY C-5w | Sagem MY X-2 |
| Sagem MW 3026 | Sagem WA 3050 Windows Mobile |
| Sagem MY 3078 | Sagem MY G5 |
| Sagem MW 3042 | Sagem MY C-2 |
| Sagem MY X-3 | Sagem MY C-1 |
| Sagem MW 3020 | Sagem MY C-6 |
| Sagem MW 3052 | Sagem MW 3040 |
| Sagem MY X5-2 | Sagem MY X-6 |
| Sagem MW X1 | Sagem MY V-55 |
| Sagem MY C2-3 | Sagem my210x |
| Sagem my300C | Sagem my215x |
| Sagem myW-7 | Sagem my400X |
| Sagem MY V-76 | Sagem my300X |
| Sagem VS4 | Sagem MY V-56 |
| Sagem VS1 | Sagem my301X |
| Sagem my200x | Sagem myMobileTV |
| Sagem my401C | Sagem my400V |
| Sagem myZ-5 | Sagem VS3 |
| Sagem MY V-85 | Sagem VS2 |
| Sagem my150X | Sagem my101X |
| Sagem my100X | Sagem my200C |
| Sagem MY C3-2 | Sagem MY C5-3 |
| Sagem my302X | Sagem MY Z-55 |
| Sagem MY X6-2 | Sagem MY X2-2 |
| Sagem my231x | Sagem my234x |
| Sagem my421z | Sagem Roland Garros |
| Sagem Puma | Sagem myMobileTV 2 |
| Sagem MY X-8 | Sagem MY X-4 |
| Sagem my855c | Sagem my411C Oxbow |
| Sagem SG 321i | Sagem MY C2-2 |
| Sagem MY X1-2 | Sagem MY S-7 |
| Sagem my750x | Sagem MY Z-3 |
| Sagem MY C-4 | Sagem my721x |
| Sagem my810x | Sagem MY C5-2 |
| Sagem my521x | Sagem my419x |
| Sagem my519x | Sagem my721z |
| Sagem my421x | Sagem my429x |
| Sagem P9522 Porsche | Sagem P9521 Porsche |
| Sagem my730c | Sagem MY C4-2 |
| Sagem my312x | Sagem my411c |
| Sagem my226x | Sagem my230x |
| Sagem my700X | Sagem my220x |
| Sagem my800X | Sagem my600X |
| Sagem my501X | Sagem my511X |
| Sagem my850C | Sagem my600V |
| Sagem my411X | Sagem my405X |
| Sagem my401X | Sagem my500X |
| Sagem my900C | Sagem my901C |
| Sagem my501C | Sagem my401Z |
Photos of Sagem different types of phones
Image source: gsmarena.com