Micromax is an Indian electronics company that is slowly making its way to other countries and making a wave. While not at par with brands like Samsung, Nokia or Apple, the brand has introduced a list of Micromax phone models that is definitely worth of people's attention.

If you are looking for high-quality smart phones in the market today, has a limited budget but would still like to get the most value for your money, you might want to consider Micromax.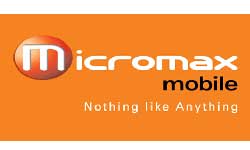 The Micromax types of phone models is actually pretty impressive, with features and standard built-in applications that you can also get from more expensive brands. The Micromax Canvas Turbo is a smallish smart phone with a dimension of 5.05 x 2.80 x .34 inches.
The built in 16GB internal memory is a nice feature, but the downside is that it doesn't have an expandable memory slot.
Related Other Indian Wireless Handheld Device Lava list of Phones
Still, with other features such as a whopping 13 MP camera with face detection and touch focus features, and a document viewer and organizer, the Micromax pretty much takes care of some of the most basic needs of a lot of users out there. Take into consideration that is cheaper than more popular brands today, and you are in for a great deal.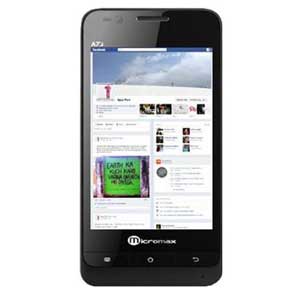 Image source: gsmarena.com
Meanwhile, the Micromax A117 Canvas Magnus is a higher end version of the Turbo, packed with a faster CPU, has an expandable memory, but is slightly more expensive—naturally. This frontrunner in the Micromax phone models list has a quad-core CPU, internal memory of only 4 GB but may be expandable up to 32 GB, 12 MP main camera and a 2 MP front camera. It also runs on Android OS 4.2 (Jellybean) so you won't have to worry about compatibility with most applications.
Overall, the Micromax phone models is definitely worth checking out.
Here is the complete list of all Micromax phone models:
| | |
| --- | --- |
| Micromax Bolt Q381 | Micromax Canvas Juice 3+ Q394 |
| Micromax Canvas Mega 2 Q426 | Micromax Bolt Q332 |
| Micromax Canvas Spark 2 Plus Q350 | Micromax Bolt Q339 |
| Micromax Canvas Spark 3 Q385 | Micromax Bolt Q338 |
| Micromax Canvas Amaze 2 E457 | Micromax Bolt Q331 |
| Micromax Canvas xp 4G Q413 | Micromax Bolt S302 |
| Micromax Bolt Supreme 2 Q301 | Micromax Canvas Fire 4G Q411 |
| Micromax Bolt Supreme Q300 | Micromax Canvas Blaze 4G Q400 |
| Micromax Canvas Evok E483 | Micromax Canvas Juice 3 Q392 |
| Micromax Bolt Selfie Q424 | Micromax Canvas Spark 2 Q334 |
| Micromax Bolt supreme 4 Q352 | Micromax Canvas Nitro 4G E455 |
| Micromax Canvas Selfie 4 | Micromax Canvas Selfie 3 Q348 |
| Micromax Unite 4 plus | Micromax Canvas Selfie 2 Q340 |
| Micromax Canvas Unite 4 | Micromax Canvas Xpress 2 E313 |
| Micromax Canvas Unite 4 Pro | Micromax Bolt D303 |
| Micromax Canvas Fire 5 Q386 | Micromax Bolt S301 |
| Micromax Canvas 6 Pro E484 | Micromax Canvas Sliver 5 Q450 |
| Micromax Canvas Juice 4G Q461 | Micromax Canvas Selfie Lens Q345 |
| Micromax Canvas 6 | Micromax Canvas Tab P690 |
| Micromax Canvas Amaze 4G Q491 | Micromax Canvas Knight 2 E471 |
| Micromax Canvas Pulse 4G E451 | Micromax Canvas A1 AQ4502 |
| Micromax Canvas Mega 4G Q417 | Micromax Q391 Canvas Doodle 4 |
| Micromax Canvas Juice 4 Q382 | Micromax Canvas Nitro 2 E311 |
| Micromax Canvas Fire 4G Plus Q412 | Micromax Q372 Unite 3 |
| Micromax Canvas Nitro 3 E352 | Micromax Canvas Play Q355 |
| Micromax Canvas Xpress 4G Q413 | Micromax Canvas Spark Q380 |
| Micromax Canvas Blaze 4G+ Q414 | Micromax Bolt S300 |
| Micromax Canvas 5 E481 | Micromax Bolt D320 |
| Micromax Canvas Mega E353 | Micromax Bolt D321 |
| Micromax Canvas Amaze Q395 | Micromax Bolt Q324 |
| Micromax Canvas Play 4G Q469 | Micromax Canvas Juice 2 AQ5001 |
| Micromax Bolt A82 | Micromax Canvas Pep Q371 |
| Micromax Bolt A067 | Micromax Canvas 4 Plus A315 |
| Micromax A109 Canvas XL2 | Micromax Canvas Fire 4 A107 |
| Micromax Canvas Tab P666 | Micromax Canvas Tab P470 |
| Micromax Canvas Selfie A255 | Micromax Canvas Hue |
| Micromax Bolt A066 | Micromax A104 Canvas Fire 2 |
| Micromax A99 Canvas Xpress | Micromax A290 Canvas Knight Cameo |
| Micromax Canvas A1 | Micromax A310 Canvas Nitro |
| Micromax A092 Unite | Micromax A65 Bolt |
| Micromax A108 Canvas L | Micromax A093 Canvas Fire |
| Micromax Canvas Win W092 | Micromax A089 Bolt |
| Micromax A190 Canvas HD Plus | Micromax X352 |
| Micromax Canvas Win W121 | Micromax A106 Unite 2 |
| Micromax A105 Canvas Entice | Micromax A121 Canvas Elanza 2 |
| Micromax A300 Canvas Gold | Micromax A120 Canvas 2 Colors |
| Micromax A102 Canvas Doodle 3 | Micromax X267 |
| Micromax X281 | Micromax A47 Bolt |
| Micromax X098 | Micromax A114R Canvas Beat |
| Micromax A59 Bolt | Micromax A36 Bolt |
| Micromax A28 Bolt | Micromax A350 Canvas Knight |
| Micromax Canvas Turbo Mini | Micromax A94 Canvas MAd |
| Micromax A119 Canvas XL | Micromax A114 Canvas 2.2 |
| Micromax A77 Canvas Juice | Micromax A61 Bolt |
| Micromax A117 Canvas Magnus | Micromax Canvas Tab P650 |
| Micromax Canvas Turbo | Micromax A113 Canvas Ego |
| Micromax A74 Canvas Fun | Micromax A76 |
| Micromax A67 Bolt | Micromax A63 Canvas Fun |
| Micromax A92 | Micromax A240 Canvas Doodle 2 |
| Micromax A88 | Micromax Canvas 4 A210 |
| Micromax X321 | Micromax X322 |
| Micromax A110Q Canvas 2 Plus | Micromax X295 |
| Micromax X286 | Micromax X278 |
| Micromax GC333 | Micromax X099 |
| Micromax X396 | Micromax X335C |
| Micromax A111 Canvas Doodle | Micromax Funbook 3G P600 |
| Micromax Funbook 3G P560 | Micromax Funbook Talk P362 |
| Micromax Funbook Talk P360 | Micromax Viva A72 |
| Micromax Ninja A91 | Micromax Ninja A54 |
| Micromax Bolt A62 | Micromax Bolt A51 |
| Micromax Bolt A35 | Micromax Bolt A27 |
| Micromax A115 Canvas 3D | Micromax A116 Canvas HD |
| Micromax A101 | Micromax A110 Canvas 2 |
| Micromax A89 Ninja | Micromax A87 Ninja 4.0 |
| Micromax A57 Ninja 3.0 | Micromax Funbook Infinity P275 |
| Micromax Funbook Alfa P250 | Micromax Funbook Pro |
| Micromax A100 | Micromax A90s |
| Micromax A90 | Micromax A84 |
| Micromax A80 | Micromax Superfone Punk A44 |
| Micromax A25 | Micromax X101 |
| Micromax X291 | Micromax X277 |
| Micromax X276 | Micromax X234+ |
| Micromax X246 | Micromax A56 |
| Micromax A52 | Micromax A45 |
| Micromax X660 | Micromax X640 |
| Micromax X368 | Micromax X335 |
| Micromax X288 | Micromax X274 |
| Micromax X233 | Micromax X231 |
| Micromax X102 | Micromax A50 Ninja |
| Micromax Funbook P300 | Micromax A78 |
| Micromax A73 | Micromax X650 |
| Micromax X490 | Micromax X275 |
| Micromax X333 | Micromax X271 |
| Micromax X11i | Micromax X256 |
| Micromax A75 | Micromax X270 |
| Micromax X78 | Micromax X55 Blade |
| Micromax X285 | Micromax A70 |
| Micromax A55 | Micromax X410 |
| Micromax X40 | Micromax X266 |
| Micromax X450 | Micromax M2 |
| Micromax Q80 | Micromax X395 |
| Micromax X222 | Micromax X265 |
| Micromax A85 | Micromax Q66 |
| Micromax A60 | Micromax X370 |
| Micromax X600 | Micromax X226+ |
| Micromax X550 Qube | Micromax Q50 |
| Micromax X510 Pike | Micromax X560 |
| Micromax X118 | Micromax X500 |
| Micromax GC700 | Micromax X100 |
| Micromax X1i | Micromax GC400 |
| Micromax GC360 | Micromax GC275 |
| Micromax Q75 | Micromax W900 |
| Micromax Q7 | Micromax G4 |
| Micromax Q6 | Micromax H360 |
| Micromax X330 | Micromax Q2 |
| Micromax Q1 | Micromax Q55 Bling |
| Micromax Q3 | Micromax Q5 fb |
| Micromax X2i plus | Micromax X111 |
| Micromax X1i plus | Micromax X220 |
| Micromax X114 | Micromax X215 |
| Micromax X225 | Micromax X260 |
| Micromax X250 | Micromax X235 |
| Micromax X360 | |
Photos of Micromax's different types of phones
Image source: gsmarena.com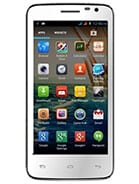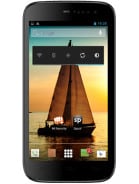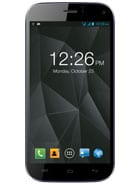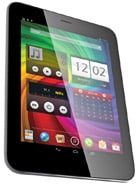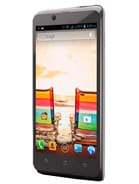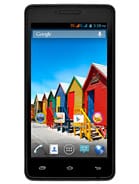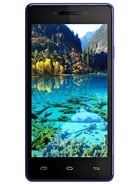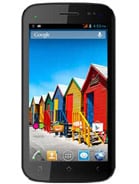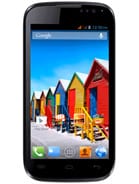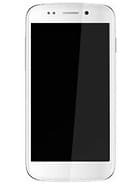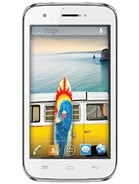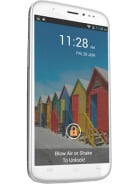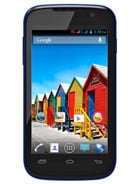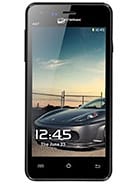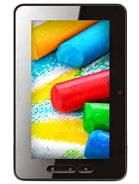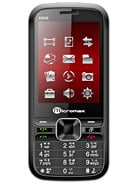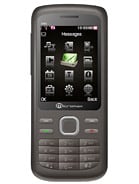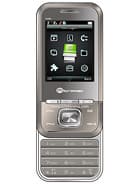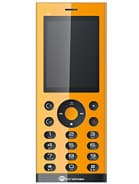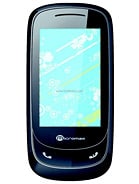 These other phone models list articles might be helpful to you


Huawei Phone Models List



Acer Phone Models List



Panasonic Phone Models List



Lenovo Phone Models List



Xiaomi Phone Models List
Official Website of the Company: