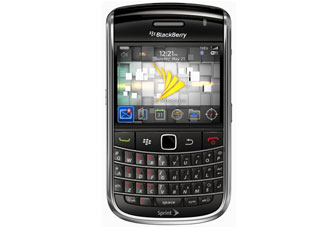 Following the success of the Blackberry Curve 8530 in 2009, the Blackberry Bold 9650 lived up to its name when it was launched the following year by Blackberry Company.
One look at this smart phone, and you already know that you can do so much with it. It doesn't hurt that it looks amazing as well, with slightly bigger screen, a faintly modified keyboard, and overall improved functionality.
Because the Blackberry Bold 9650 still targeted business-oriented people rather than teens who mainly use their phones for Instagram and taking selfies, the phone's improved performance was focused on different apps. For instance, data connectivity was improved so users can quickly browse the Internet, check and send e-mails, and use apps in no time.
The processor also got an upgrade so that there is no down time when it comes to using your favorite apps. One of the things other phones encounter is apps stopping abruptly and not being able to save or continue what they were working on. With the Blackberry Curve 9650, you can stop worrying about those concerns and just focus on getting the job done.
But perhaps the biggest reason that the phone had been successful since its launch date is the price. At $150, you get so many good things. Not only do you have a really good phone, but also your overall performance and efficiency is greatly improved.
Features:
480 x 360 resolution
250 ppi pixel density
3.2 MP main camera
0.512 GB internal storage
HSDPA data connectivity
Quad-band GSM connectivity
5 hours battery talk time
312 hours battery stand-by time
Colors:
Price: